In 2016, The Tico Times listed Playa Punta Uva as one of our favorite spots in Costa Rica.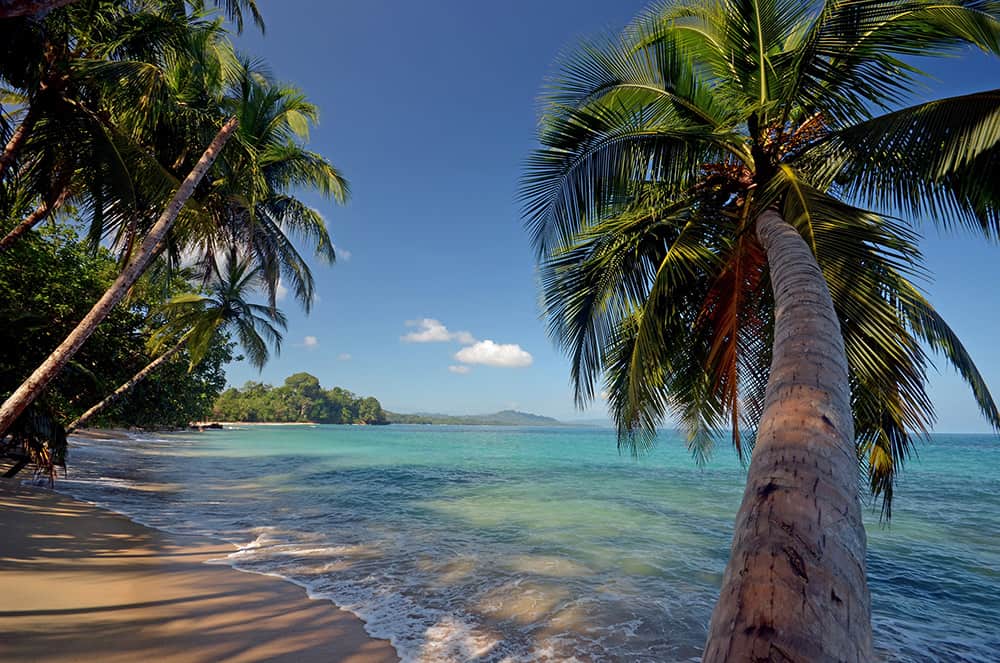 Here's how Karl Kahler, our former travel writer, explained the choice:
In the year 2000 I visited Costa Rica with my 10-year-old son for a whirlwind tour of the country arranged by my brother, who had just moved here. We rafted the Pacuare, drove to the Caribbean town of Puerto Viejo, and the next day went to Playa Punta Uva.

So far I had only seen the "beaches" of Puerto Jiménez in the Osa — dark sand, rocks, sticks, mangroves and mud, and I was not much impressed. But here I stood staring as if at a miracle.

The sand was sugary white, the sea a shimmering turquoise, the sky solid blue. Yet on the horizon, there was a perfect semicircle of vast thunderclouds, evidence of storms much too far away to ruin our day.

Behind me was a picturesque line of green palm trees with white trunks and orange coconuts, all of them leaning toward the ocean, toward me. For a while I turned in circles, taking it in from every angle.

It was the most beautiful place I'd ever seen.

I've seen a lot of nice beaches in Costa Rica since then, but none has ever made the same impression on me. It's not the kind of favorite place that I return to often, more like one I carry in my heart — my forever vision of the quintessential Costa Rica.
What's your favorite spot in Costa Rica? Send us your photos to

[email protected]

.
---
This story was made possible thanks to The Tico Times 5 % Club. If only 5 percent our readers donated at least $2 a month, we'd have our operating costs covered and could focus on bringing you more original reporting from around Costa Rica. We work hard to keep our reporting independent and groundbreaking, but we can only do it with your help. Join The Tico Times 5% Club and help make stories like this one possible.
Support the Tico Times