Costa Rican marine scientist Melania Guerra is one of 80 women – all with backgrounds in science, technology, engineering, mathematics or medicine – selected for the third Homeward Bound Program, a voyage to Antarctica that began Dec. 31 on the MV Ushuaia.
The goal of the Homeward Bound Program is to develop a network of 1,000 women leaders collaborating and supporting each other in changing the face of leadership.
The women, who will be at sea until Jan. 19, 2019, have had a whole year of preparation and different types of training. Melania told The Tico Times in a recent Skype interview that much of the conversation at the beginning of the process focused on support for less experienced people on board.
"With crossing the Drake Passage between Argentina and Antarctica, this is a well-known, really rough-sea area… there are people who have never been on ships who are really nervous about those first few days, and it's fun to apply the experience I've had on ships for people who don't have any experience," she said.
Melania says she's learned that medication such as Dramamine helps, and resting as much as possible for the first 24 hours.
"I also drink a lot of ginger ale, because the ginger helps adjust my balance," she says. "The last thing is to look outside at the horizon and try to match your breathing to the moving horizon up and down. That adjusts the inner balance as well."
Growing up with science
When Melania was five years old, her grandfather showed her a book about Heinrich Schliemann, a German archaeologist who discovered Troy. She became fascinated with the idea of making discoveries and living an adventurous, outdoor life.
"I didn't really tie it all into the concept of science," she recalls, "but that was the time when I first realized you can have an adventurous life and travel, and that can be your job.
From there, she started discovering different fields. At the beginning, she wanted to be a paleontologist, then an archeologist, which evolved into wanting to become an astronaut. Eventually, her goal became a career in science.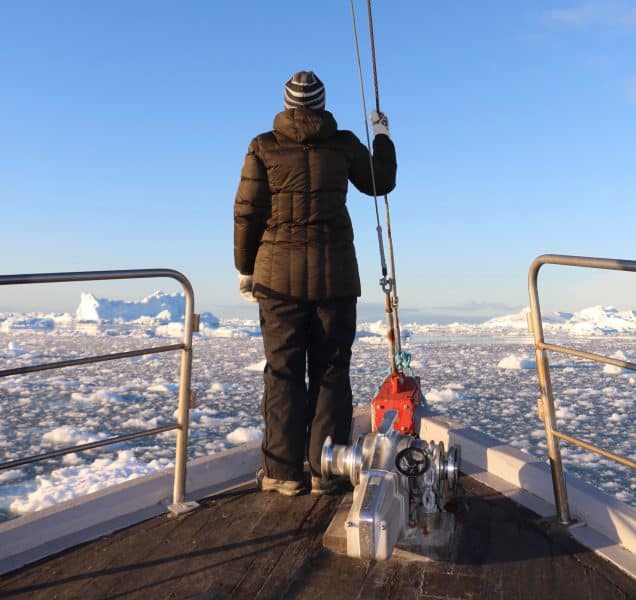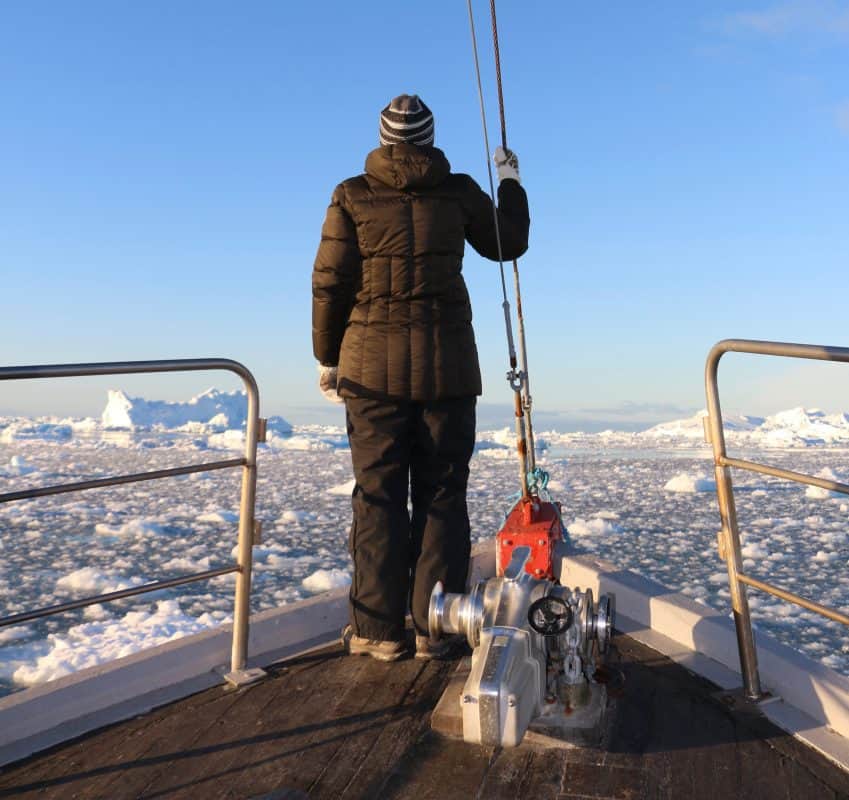 Jorge Guerra, Melania's father, met with me at Soda Tapia in San José to share some stories about the upbringing of his daughter. With the type of career Melania has, she must have had a somewhat special childhood, I thought.
Arriving at the soda in a baseball cap with a Canadian maple leaf on it, Jorge immediately came across as a character with an interesting story.
"A Canadian baseball cap!" I said. I'm Canadian, so it turned out to be a great icebreaker.
"Yes! I love Canada. It's a great country." Jorge said.
Soda Tapia, which has been at this location for more than 50 years, is one of the first restaurants Jorge visited when he moved from Puntarenas to San José in his youth.
He moved to the city with his brothers, who all shared a room. When he finished his studies in industrial engineering in 1971, he wasn't really satisfied with the career choice. His real passion was in programming, and at the time, IBM was everything when it came to careers in information systems. Intelligence runs in the Guerra family, as he was one of three people selected for a fellowship at IBM, which is where he ended up working during the '80s.
Melania was born in Mexico on June 23, 1978. Her brother, Hernán, was born a year and a day later, and he jokes that Melania says he was the worst birthday present ever.
"As a very young kid, Melania had a few science books and she would explain to me how the universe started… that the sun would get so big that it would basically eat all the planets in the solar system," Hernan said. "I just wanted to play ball."
The contrast between Melania and her brother is stark. He followed in his father's footsteps of industrial engineering, and lived in Germany for ten years before recently returning to Costa Rica to pursue his engineering career here.
"She has thousands of friends all over the world," Hernan says. "I'm more of an introvert and I like my small group of friends."
Growing up in Costa Rica with a deep admiration for the human exploration of extreme environments, Melania advanced to get her Bachelor's degree in Mechanical Engineering, a job at NASA, and doctoral degrees in Oceanography.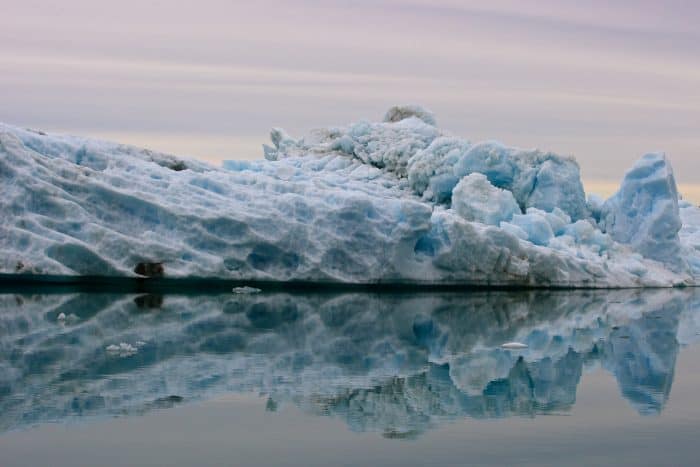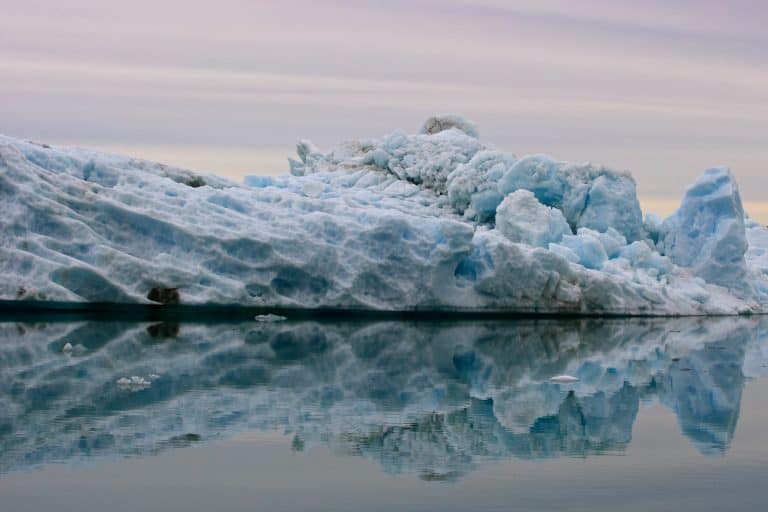 "Education was very important in the house," Melania said about her childhood, mentioning the influence of her mother, Marcela, a preschool teacher. "We used to go to museums a lot. They pushed me forward, and the books I had access to pointed in the direction of science."
Looking back at growing up in Costa Rica, Melania connects more of the dots. During her childhood in the early '80s, the Costa Rican mechanical engineer Franklin Chang-Díaz had just been selected to become an astronaut with NASA. During the same period, the famous oceanographer Jacques Cousteau paid a visit to Costa Rica.
"We got in touch with Franklin Chang's mother and brother," Jorge said. "Melania was interested in going to NASA Space Camp in Houston, and once she finished her mechanical engineering degree at the University of Costa Rica, she applied and got in."
For Melania, having examples of scientists so close to home that she could identify with gave her a feeling of curiosity and appreciation for the "really extreme science that was happening in a relatively close environment.
"It was interesting that both of them were men. Most examples that I'm admiring are guys, and I think that speaks to my environment at home," Melania says.
Her parents never allowed her to see men succeeding as an obstacle: "Just because those are men and I'm a girl doesn't mean that I'm not able to access what they're doing."
As a result, "not having women role models never got to me," Melania says. "But now I see it with so many girls… that it gets to them. I was lucky in a sense, and that sort of explains why there are fewer and fewer women as you rise up in the science fields.
"Programs like Homeward Bound put us in a supportive network, and it gives you other peers to look around to who are going through similar issues," she says. "The power of numbers gives you all this visibility to show that there are all these women [leaders] in different places of the world."
Internal journey
For Melania, the Homeward Bound Program is not just about going to Antarctica and being in a place that is outside her comfort zone. Rather, it's an internal journey about being in a place of visibility and in a position for younger women to look up to.
It's different than other expeditions that took her to the other end of the globe, the Arctic, which were all on research vessels. There, the job was to deploy instruments, collect and upload data. In this case, it's more of a development trip: during the 20 days on board, they will participate in  leadership training and receive talks from experts in various fields.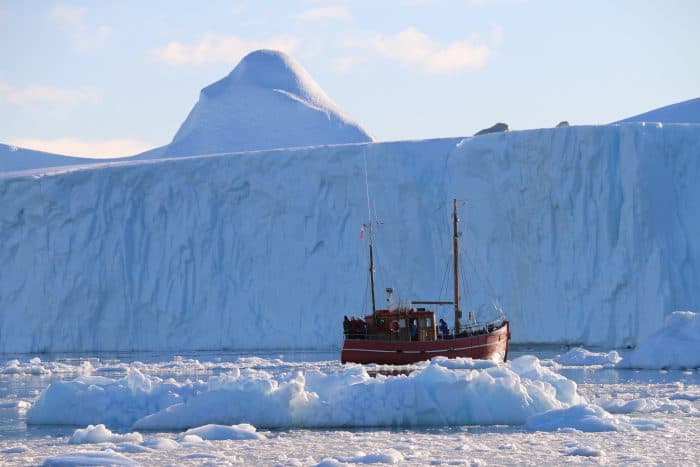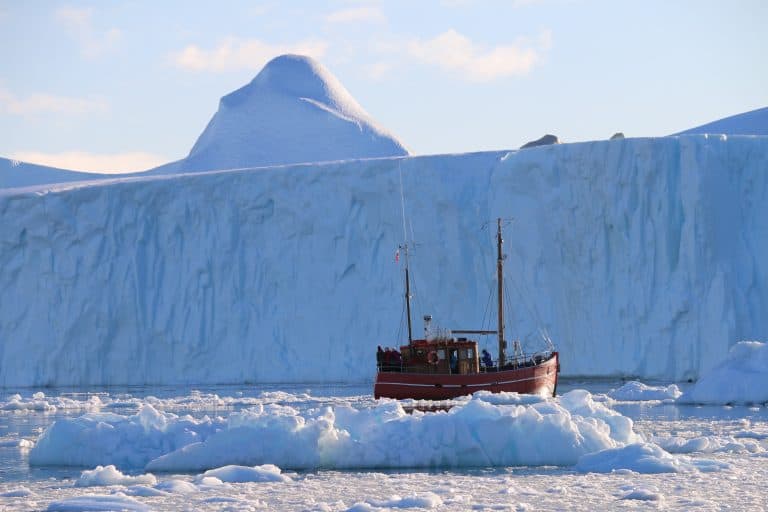 The director of the expedition this year is fellow Costa Rican and international climate change negotiator Christiana Figueres, the person who initially inspired Melania to turn to science diplomacy. For Melania, it's even more exciting that there are two Costa Rican women on the ship at a very high level of leadership.
"[Figueres] is going to teach all of us how she got 190 countries to agree to the Paris Agreement," Melania says, beaming.
Melania started going on expeditions in 2007, having done fieldwork in the Arctic, Mexico, California, Hawaii and Costa Rica. She says the combination of being tested both physically and mentally is not just about being smart about the science you are conducting, but also how you take on the physical challenges. The most exciting part of her job is the field work, where the environment is literally trying to kill her. She says this sparks a lot of creativity and emotional intelligence for dealing with conflict.
"It's isolating… sitting on a boat surrounded by the same people for weeks and weeks. Conflict is going to arise, and you can't let it get to a scale where it prevents you from doing your work. And it's not like you can go to the Home Depot if you need to fix something," she says.
Melania's brother, Hernán, recalls that "there was one project she did in 4th or 5th grade that was about whales. She really loved whales. Because of this project, in learning all these new things about the ocean, we were basically not allowed to eat tuna for a couple of years at home until there was a ban on some kind of fishing method that would prevent dolphins and other animals from being caught fishing for tuna."
According to Hernán, from a very young age she always influenced the family and those around her topics she was passionate about.
Science diplomacy
Participation in oceanographic expeditions got Melania interested in science diplomacy. She is currently a Nippon Fellow at the Division of Ocean Affairs and Law of the Sea at the United Nations.
Melania recalls having a BBQ in July 2015 on a ship on the Bering Strait, which is the border between Russia and the United States in the Arctic. She could see Diomede, an island that belongs to Russia, and beside it, the little Diomede, which belongs to the U.S. The two islands are 4 km apart, making them the narrowest point between two countries.
"I was sitting there and I started feeling that I knew enough about science… and that there was a whole world of decision-makers whom science was not reaching," Melania says.
It was the same year the Paris Agreement was being negotiated.
"I started seeing the example of Christiana Figueres and how she was able to bring science into the arena of decision-makers at the diplomatic, international level. I started researching more about her and I found the field of science diplomacy, which is where scientific knowledge gets to multilateral decision making," Melania explains. "Especially being in the middle of Russia and looking back and thinking of my experience with space and oceans… these are fields in which Russia and the U.S. can collaborate really well on. These are countries that were able to collaborate on two space stations together."
The UN trains the fellows on multilateral decision-making and negotiations, looking at how treaties are negotiated for the ocean. This work draws on the Law of the Sea, a constitution of the ocean, and has led Melania to assert herself in more international policymaking.
"I'm trying to bring in my science, tell these people how the science is done, and make them know what science knows up until now so they can make better decisions, especially now that they are negotiating a treaty for international waters," she says.
Contrasts
The contrast between the Arctic and the Antarctic may not be so well known to people. The name itself shows you that they are opposite – not just opposite on the globe, but opposite in name and nature. Antarctica is a continent surrounded by water, whereas the Arctic is an ocean surrounded by land. The Antarctic doesn't belong to anybody, and the Arctic belongs to eight countries. In one you have polar bears, in the other you have penguins.
"There are all these contrasts that I'm really excited about comparing and putting into perspective," Melania says. "They're different and at the same time they have the same function: regulating the climate. As far away as they feel from Costa Rica, they have a huge impact on the lives of the nation."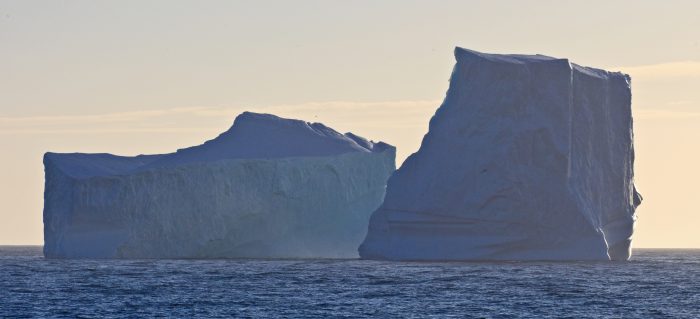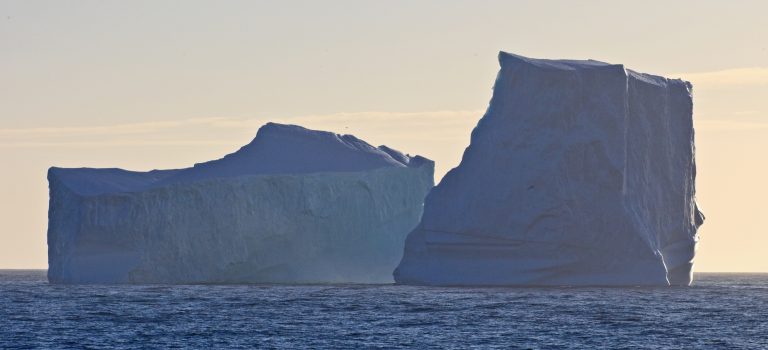 She believes the message of interconnectedness between two places that feel completely detached from daily life is important, and she hopes to be able to bring this message back to Costa Rica.
"I want to influence and inspire not just women who want to be scientists but also in general, the women who feel like, 'Oh, I come from Costa Rica, I cannot go far,'" she says.
The example of jumping into something that feels risky and unknown but points you towards your dreams can lead to a fulfilling life, she says: "Of course it requires funds and effort, but it leads to a really satisfying and happy life where you can contribute to the world."
When speaking about how she plans to protect the interests of small countries like Costa Rica when it comes to the ocean, Melania reminds us that Costa Rica's territory is 10 times bigger in the water than on the land. Costa Rica has protected land resources when it comes to tourism, and the country has benefited from that.
"So it's only natural that we should take that paradigm and apply it to the ocean as well. There are so many benefits we could reap if we follow the same example as we're doing on the land," she says. "We have to start thinking more about the ocean and bring that perspective to the international level, and speak for countries like ours so that they hear that we want to be given technology and capacity and taught how to do things. But at the same time, we have all of this biodiversity to offer… and we also have top- level international scientists at the University of Costa Rica. So we have a lot of capacity in the country and that should be more visible worldwide."
Overcoming challenges
One of the biggest challenges that Melania was initially afraid of was the cost of the Homeward Bound program: about $20,000. She said some women decided to do crowdfunding, but Melania chose to work through corporate responsibility programs. Many companies have approached her to meet and speak with their employees, and she says it's important that they start investing in creating role models as well.
The other challenge is the interpersonal intelligence involved.
"I'm hoping that we are all on the same boat, literally, about resolving issues and that nothing gets out of hand," Melania says. "There have been stories of expeditions having issues come about… it's a really uncomfortable place to be."
Whether being faced with exercises and coaching about leadership is from the office or in Antarctica, "any pool that shows you your weaknesses is hard to swallow," Melania says. "It can be difficult to talk about weaknesses, but it will create a bonding experience with the other women. It's going to be vulnerable, but that's a strength, not a weakness of the program."
Melania dedicates most of her spare time to science, but she says her developing leadership skills have brought with them awareness that she needs to take breaks as well.
"I'm lucky that I work with people who love what they do and believe in it as much as I do, but it becomes your life. I used to think that was a positive thing, and I still think it is, having your identity tied to what you do, but the more I do leadership training, it's teaching me that it's important to take time off to do other things," She says. She enjoys yoga, swimming, and generally just loving life in Milan: she was assigned to the University of Milan for the research component of her UN fellowship.
"I've been able to travel on the weekends to see different cities and parts of the country," Melania says. "I love learning languages, and having the exposure to another language and feeling like you're challenged and that you have to adapt has also been really fascinating."
How to stay up-to-date
February 11, is the International Day of Women and Girls in Science, and March 8, it's the International day of Women. Melania wants to host events around both of these dates following her return to Costa Rica, so be sure to check her website for any updates.
During Melania's expedition, The Tico Times will be receiving audio diaries, video footage and photography of her experience in Antarctica. We look forward to sharing a podcast about it with you in February, 2019. Stay tuned!
This story was made possible thanks to the donations from Tico Times 5% Club. The TT 5% Club is a group of readers who donate at least $2 a month to keep our newsroom operational. That's how we're able to bring you stories like this one. Click here to become a member of The Tico Times 5% Club and help us shine a light on more Costa Rican changemakers like Melania.