In July 2017, Peace Corps Volunteer (PCV) Brian was introduced to Nancy Fitzimons Alvarado, a 1989 Peace Corps Volunteer and the co-founder of the non-profit organization, Bricks to Bread.
Brian partnered up with Bricks to Bread with the hopes of bringing a great — and delicious — opportunity to his community. Their mission is to support Costa Rican women entrepreneurs develop a sustainable source of income for themselves and their families.
They work with local partners like the Peace Corps, bring volunteers from abroad to help build a brick oven and work alongside the women and their communities. The outdoor brick ovens are used to make and sell pizzas and fresh baked goods to each community. After almost a year of back-and-forth communication and planning, PCV Brian and Nancy found a more than deserving person to be the organization's second ever oven recipient, Daysi.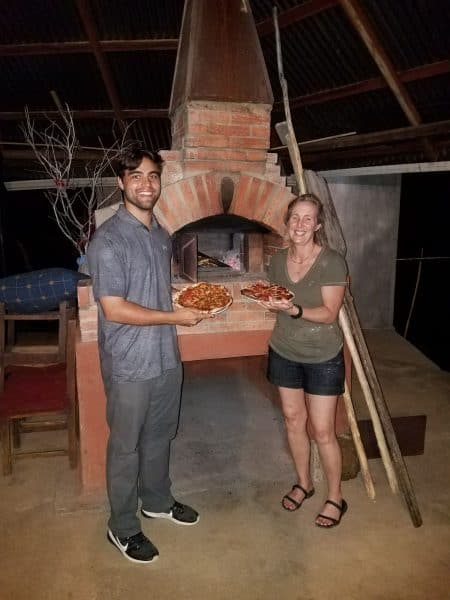 In July 2018, a crew of wonderful volunteers from the United States spent two weeks of their summer helping build the oven. While the work was rewarding, what the group cherished the most was making relationships here in Costa Rica that will last a lifetime.
The volunteers were also able to understand better the day-to-day life of a Peace Corps Community Economic Development Volunteer, as Brian was there helping every step of the way.
Every day, rain or shine, volunteers and local community members worked to make this family's dream a reality. All of their efforts helped make a real impact for a family and community in rural Costa Rica. While volunteers helped build the oven, they also shared ideas, stories, jokes and food. They also built a bridge between two cultures and all participants left with a deeper understanding and respect for their fellow mankind.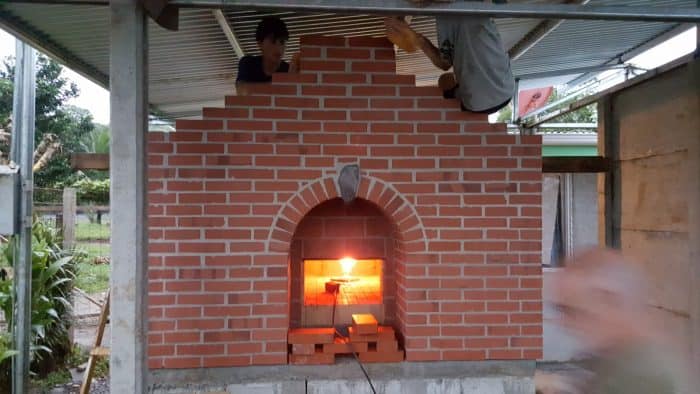 These exchanges highlight the importance of volunteerism and community development on the international level. It all boils down to one thing, world friendship. Bricks to Bread is already planning their next build for early 2019 in the Talamanca region. The organization is looking forward to continuing strong relationships with Peace Corps Volunteers and changing lives with a brick and a loaf.
"If pictures could tell our story, this one says so much of what Bricks to Bread is meant to accomplish: build relationships and change lives," said Nancy Fitzimons Alvarado. "The special relationships that all 14 of us volunteers gained during the build will last a lifetime. The cultural experiences we encountered has opened our eyes and deepened our love and respect for our own culture and that of our fellow Costa Ricans.
"The ability to give back to humanity and help another fulfill their dreams is priceless. We are all changed and look forward to our next adventure, our next build."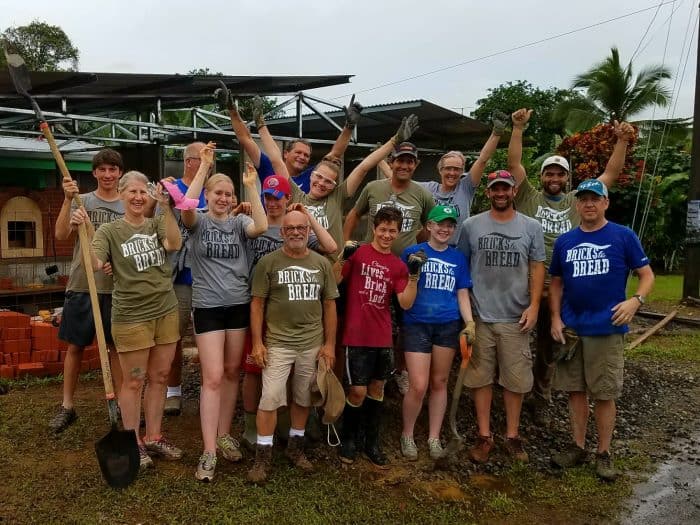 For potential recipients and to learn more:
Nancy Fitzimons Alvarado
Founder and President, Bricks to Bread International
info@brickstobread.org
www.brickstobread.org
---
The Peace Corps photo series in The Tico Times Costa Rica Changemakers section is sponsored by the Costa Rica USA Foundation for Cooperation (CRUSA), a proud financial supporter of Peace Corps Volunteer projects nationwide. Learn more here. To donate to support the Peace Corps Costa Rica, visit the official donation page. Volunteers' last names and community names are withheld from these publications, per Peace Corps policy.
Connect with the Peace Corps Costa Rica on Facebook, Instagram or Twitter.