Isaac Montero barely looks at the bar while he's assembling his equipment. He quickly stacks cocktail mixers, puts down tiny bottles of homemade cocktail bitters and fastens his black leather apron all while talking. Everything he needs is meticulously arranged to be at the reach of his hands.
He is Costa Rica's best bartender according to the Diageo World Class competition.
At 28 years old, Montero works as the head bartender of Mil948 Cocktail Room in Los Yoses, San José. He jokes that he's been working behind the bar since he was a minor, but only because he used to help his dad with the family business. From a young age, he worked at nightclubs, cantinas and the messier side of San José's nightlife before finding his true passion: playing with flavors and designing new drinks.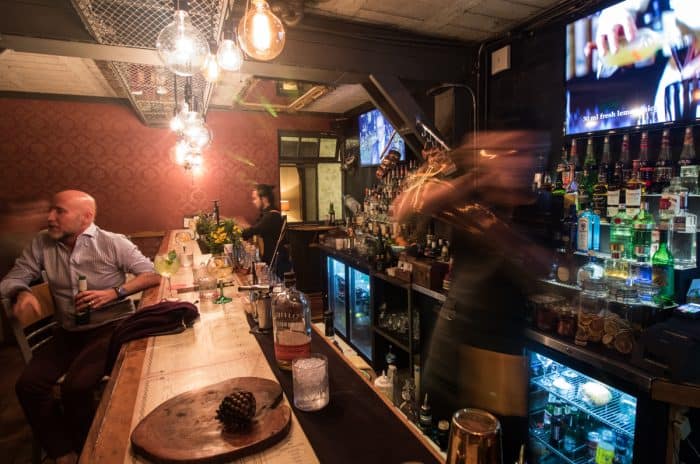 Last May, Montero won the Diageo national competition against six other bartenders. He'll now compete in the Diageo World Class competition. It's akin to a boozy World Cup and only the best of the world will compete in Berlin, Germany in October.
He's anxious but more confident of his skills than he was last year when he promised his bosses that he would compete in the national World Class and win.
He literally told them that.
"Hay que creérsela," he said smiling and meaning that you have to project confidence to win.
Days ago, during a two-hour conversation, Costa Rica's best mixed two of his winning cocktails for me.
"[At Mil948] we tried to look for a flavor profile for the client. We have everything at hand to create the drink you crave. Most of the customers don't ask for anything that is on the menu," Montero said. "They sit at the bar and tell me they will drink anything I make for them because I already know their taste."
"Do you want a drink?" he'll ask. "What do you like?"
Minutes after saying "tequila", La Bendita Calavera emerged from a glass dome surrounded by the smoke of a sprig of rosemary. Montero says it only needs a few seconds of smoking because the smell is so intense that it can overcome the cocktail's flavor.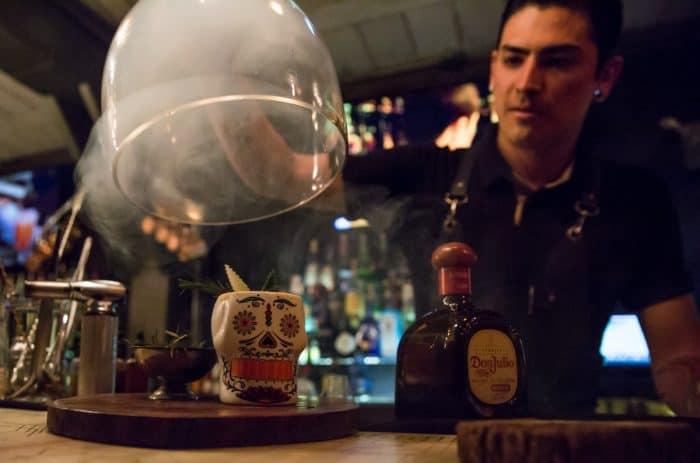 The drink is served in a ceramic glass shaped like a cute skull with a rim of pink pepper mixed with grounded pasilla chili.
"It has Tequila Don Julio Reposado, agave syrup, tamarind, rosemary, and lemon juice," the bartender says.
La Bendita Calavera is a sweet-and-spicy drink that, after the first taste, leaves you thirsty and wanting more. It's Mil948's best selling cocktail, Montero assures me. That's why he chose to prepare it during the final "heat of the moment" event at the World Class competition in Costa Rica where the six finalists had to prepare six variations of classic cocktails in a six-minute span.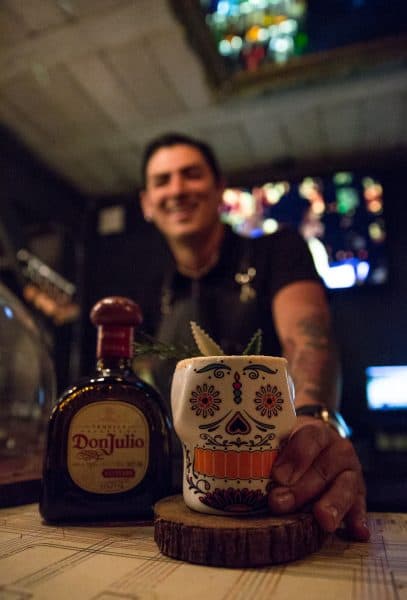 "I competed with this mixed drink because everyone loves it," Montero said. "I must have mixed it a thousand times."
Also in the "heat of the moment" selection, Montero prepared a new version of the old fashion, which is incidentally his favorite drink. He's a big fan of American whiskey.
"It has three ingredients, but to me, that's perfect. The best cocktails don't have a lot of ingredients," he said.
His own version of the drink was baptized the Skull Fashion — everything he made at the six-minute challenge was skull-themed. Before mixing it, Montero shaped a big chunk of ice into a shapely cube so it wouldn't melt as fast.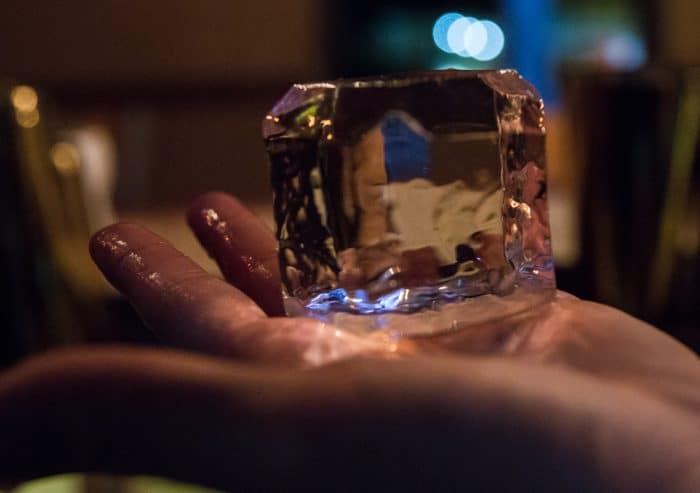 At the reach of his hand, he finds one of the cocktail bitters he prepared with cocoa and a blackberry syrup. They blend with the whiskey and the result is strong but sweet. You can let it mellow with ice between sips.
In the cocktail business, Montero values innovation. He grows a lot of fresh herbs he uses for his experiments at home and tries to buy the rest directly from farmers.
Montero's first test at the World Class competition was a round of ecologically-designed mixed drinks. He created a very detailed one in which he used pulp, seed and the shell of a mamey sapote.
The pulp was used for a homemade syrup; the seeds were frozen and used instead of ice — Montero said bars usually waste a lot of it — and the shell was strong enough to design a straw. It was the tropical version of a "closed loop cocktail," a term used when the bartender maximizes the use of ingredients to reduce waste.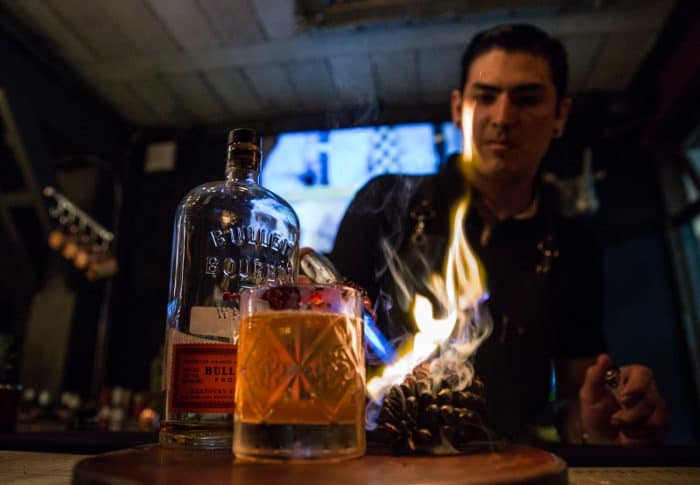 Now Montero's preparing himself for the three-day competition in Germany. He says he's still experimenting with an ecological project proposal for the World Class panel of judges.
"I never thought I was going to get this far, nor that I was going to compete in a world competition or that I was gonna be the best bartender in the country," he said in the middle of the interview.
At heart, he is still an empiricist, just as he was when he helped around his father's business. He's learned everything he knows about cocktails from others during his journey to Mil948. From Germany, he will be back to keep on learning — he hopes to become a certified barista one day — and teaching.
"I think I want to share it," Montero said. "If I had all of these experiences that no one else has had, what do I gain from holding on to the knowledge?"
---
Natalia Díaz is a freelance journalist. She likes her reading the same way she likes her music: with a side of gin tonic. Natalia just started this new liquid diet and she's writing all about it. You can follow her on Twitter @natdiaze.