Millennials have put their twist on everything. For them, fitness means mental, physical, and emotional health. That's why they've shifted from regular exercise routines to exercise experiences. It's more of a lifestyle choice, one that has to be flaunted on social media, of course.
That's why the boutique fitness studios have become so popular among young adults and their social media accounts. These small fitness centers offer personalized training and unique experiences to only a few members per class. This makes for the perfect small tribe of millennial fitness.
The first of those tribes we're going to look into is that of pole sports.
Pole dancing is probably the most popular pole sport, but some variations include artistic, exotic, fitness, sports, and others. Pole sports merges dance and acrobatics, a term that helps dispel the myth that this is something only for exotic dancers. However, you do have to use less clothing than what you usually wear in a gym.
Skin is the main tool when practicing pole sports because the fabric can actually make you fall or slip. You have to wear the right outfit for this fitness tribe. Very millennial.
In addition to the aesthetic element, there are both physical and mental benefits of practicing pole sports. It increases blood circulation, promotes weight loss, and helps muscle gain because the movements and repetitions strengthen the abdomen, buttocks, legs, back, triceps and biceps. In just one session you can burn hundreds of calories, depending on the intensity of the training. Pole sports is considered a high-performance discipline that requires great strength.
We cannot forget the emotional or mental part. Pole sports can stimulate your creativity, boost self-esteem, and reduces stress.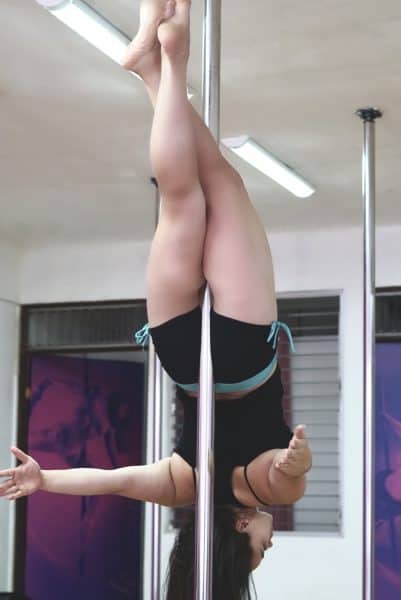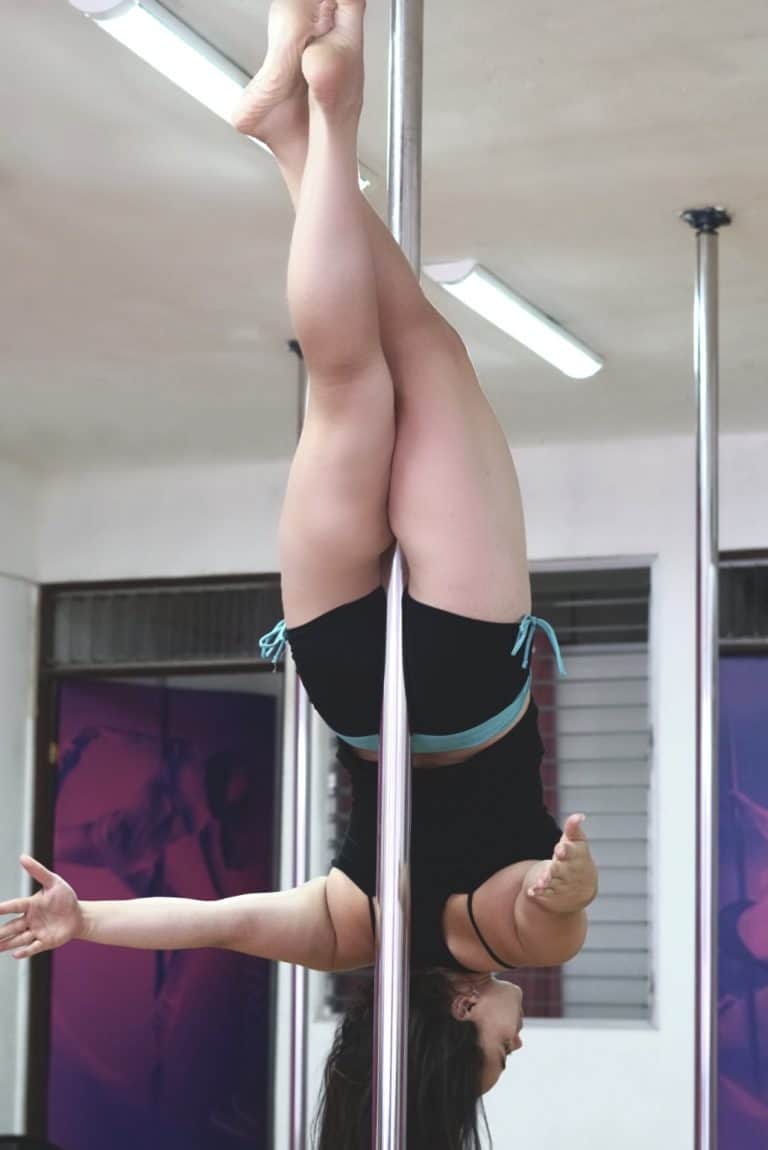 "You feel empowered when you are finally able to execute the moves," said Ethel Benambur, who owns a studio called Pole Fusion Fit.
Benambur remembers that she used to be very insecure and would never show her skin.
Her adventure began eight years ago while she was watching her daily ice skating videos. One of the recommended videos was an artistic pole performance. She got so hypnotized by it that she wanted to know more.
Eventually, she enrolled in pole classes and fell in the love the first time she touched the pole. After researching the different kinds of pole sports, Benambur chose pole sports and fitness due to her joint hypermobility syndrome. Benambur then got her basic, intermediate and advanced certifications at the Mexican Pole Sports Federation.
"Pole instructors must know how to work with different body types, and when you do your certification you learn First-Aid," Benambur said. "I have also taken physiotherapy courses to be extra prepared to take care of my students. When I first opened the academy, everyone thought that it was just to learn exotic dance routines, but it is so much more than that, it is a fitness center."
While it's a demanding sport, Benambur says there are no physical requirements to practice pole sports and anyone can sign up.
"There are no limitations, anyone who is willing to learn and has a great attitude can practice pole sports," Benambur said. "Age, weight, and height do not matter and both men and women can do it. The only exception would be pregnant women or people with severe injuries. They would have to be very careful."
She added that you can mix all the disciplines into one routine. Pole fitness and sports are more about strength and structure and pole dance involves more choreography, moves on the floor, but they all include acrobatics.
Just like with any sport you must start and end your routine with some stretching. We'll cover that next article, so get your outfit, body, and social media accounts ready to get fit.