The explosive growth of its gasoline-dependent transportation sector has caused an embarrassing stain on Costa Rica's green reputation. While it touts 99 percent of its electricity as derived from renewables, that percentage only account for one-fourth of Costa Rica's overall energy use.
The problem has compounded as demand for cars doubled from about 700,000 to nearly 1.5 million between 2000 and 2014. Most of these cars are registered in San Jose and the surrounding Greater Metropolitan Area (GMA, or GAM for its initials in Spanish), where more than half of Costa Rica's population is packed into just 4 percent of the country's landmass. This has led to massive congestion that earned Costa Rica a "miserable" ranking on the Waze Driver Satisfaction Index 2016.
To address this energy paradox, fulfill its Paris Agreement promises, and relieve pollution and traffic concerns of citizens; Costa Rica has rolled out a plan of putting 37,000 plug-in electric vehicles (PEVs) on the road by 2022 and has announced the development of an electric rail system. Although admirable, these goals are unattainable without opening the country's electricity sector to more private investment.
Expensive electricity
There are several challenges to introducing electric vehicles into Costa Rica's consumer market, such as lowering the high price of electric vehicles, changing consumer culture, building infrastructure to recharge batteries, and developing technical skills to maintain the cars.
But where is the dialogue about affordable electricity to charge the vehicles and a new railway system? At 18.47 cents per kilowatt-hour, Costa Rica has higher electricity rates than the United States, Europe, and all of Central America for all types of consumption: residential, commercial, and industrial.
An officer of the Costa Rican Chamber of Industries (CICR), attributed this phenomenon to inefficiencies of the state-owned electric power company, the Costa Rican Electricity Authority (ICE), which controls 80 percent of the country's assets in electric energy generation, transmission and distribution. He criticized mismanaged company projects that were meant to lower tariffs, but led to doubling or tripling consumer rates instead. One example was a hydroelectric plant in Alajuela which exceeded its budget by more than $250 million during the lifetime of the project.
Pushing away investment
Although ICE is no longer the monopoly it once was, Costa Rican law dictates a 30 percent limit on the amount of electric generating capacity derived from private sources — which sounds more inclusive than it really is.
There are restrictive limits on the size of private plants; and private companies are not permitted to distribute, supply and sell energy to any party other than ICE. In recent years, most private arrangements have included a Build, Operate, and Transfer (BOT) contract. The contract forces companies to transfer power plants to ICE after 20 years. ICE controls the bidding process through which private companies buy the rights to undertake projects. Only about 14 percent of capacity, approximately 374 megawatts out of 2,650 megawatts, is generated privately.
This has created an electricity sector that doesn't need to compete or innovate. The slow and cumbersome bureaucracy deters investment and manufacturing opportunities. It's also been blamed for the closure or relocation of many companies in recent years.
This is a problem in attracting foreign and domestic investment in sectors needed to support the new electric vehicle industry and rapid transit system. In addition to $1.4 billion of funding required for the first three phases of the construction of the electric train — not to mention the cost of manufacturing or importing 37,000 PEVs — the industries will also need research and development of alternative electricity sources, construction of infrastructure and charging stations, marketing of the new technology and services, and maintenance of the vehicles and tracks.
Utility rates and ease of doing business are factors companies heavily consider when selecting sites for their operations.
Everything we know (and don't know) about Costa Rica's future rapid transit system
Private partnerships bring faster progress
Costa Rica should open the country's electricity sector to more international and local private players to maximize its energy output potential without going into debt for upfront costs and infrastructure upgrades.
ICE's website lays out a long-term plan that includes a 623-megawatt hydroelectric project, liquid natural gas, renewables and traditional thermal generation, and smaller renewable projects with an accelerated development of geothermal. It has projected to incorporate wind and solar at a larger scale over the next two decades. The projected long-term costs from 2017 to 2035 are nearly $2.2 billion.
In light of Costa Rica's growing debt and budget deficit, more public-private partnerships help alleviate the burden on the government's already stretched purse strings. The government can share costs for infrastructure projects and free up funds for transportation, education, and social initiatives.
In addition, with the injection of funding, knowledge, and technology by private parties, ICE could see increased development in renewable fields such as solar, which has been lagging behind. By taking full advantage of its electricity generation potential, Costa Rica could export surplus renewable energy through the Central American Electric Interconnection System (SIEPAC) and bring in extra income.
Additionally, a more diversified energy matrix would provide citizens with the security of less electricity shortages and outages. This is especially important in light of the extreme weather patterns that wreaked havoc on hydroelectricity output these last few years.
Furthermore, increased auctions for concession contracts could generate much-needed revenue to combat the nation's current debt payments. Taxes and royalties could be used to fund citizen-benefitting projects like an electric fast train in San Jose. Costs of projects, and subsequently of consumers, would be forced down by compelling companies to compete through a bidding process.
Public companies would have a larger role collaborating with Costa Rica's Public Services Regulatory Authority (ARESEP) to ensure transparency. Projects' budgets and timelines can be kept in check. Increased participation in the sector could bring much-needed technology and innovation. The improved long-term business climate could spawn additional investment in local industries, leading to more and better products and services for the Costa Rican people.
These benefits and the much-needed boost to alternative transportation industries in Costa Rica can only happen if ICE relinquishes the tight grip of the country's electricity grid. Only through new private participation arrangements in Costa Rica's electricity sector will the ambitious goals of tens of thousands of electric vehicles and an electric fast train in San Jose be viable solutions to Costa Rica's growing traffic and pollution problem.
---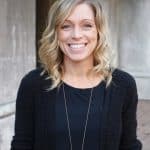 Daphne Blanchard experienced both the congestion of San Jose and the painful electricity rates when she lived in Costa Rica with her family for a year.