Two years ago, the System of Art Education for Social Inclusion (SIFAIS) invited people from the shantytown of La Carpio, located on the outskirts of San José, to participate in a weekly sewing and tailoring workshop.
At the time, Marisol Quezada, a Nicaraguan woman who migrated to Costa Rica in search of a better life, was leading the workshops, held every Saturday at SIFAIS' Cuevadeluz (Cave of Light) building. Her love of creating clothing and textile products began when she was only 19 years old and lived in Nicaragua.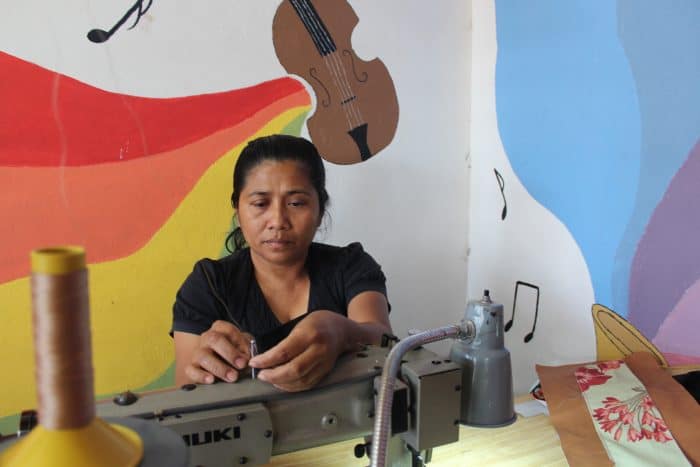 She found an unexpected opportunity to transfer that love to her workshops in La Carpio, teaching others to sew and tailor. Along with her students, she was then given the opportunity to create SIFAIS's first small business: Entre Costuras, textile products completely produced and handcrafted in La Carpio. Seven women and one man from the community make all the products, and the income helps support their families.
"Entre Costuras was born from the Cut and Confection workshops, the tailoring classes. It's called Entre Costuras (Between the Seams) because from the seam, the project and the entrepreneurship was born," Quezada told The Tico Times at the project's studio, located within the Cuevadeluz.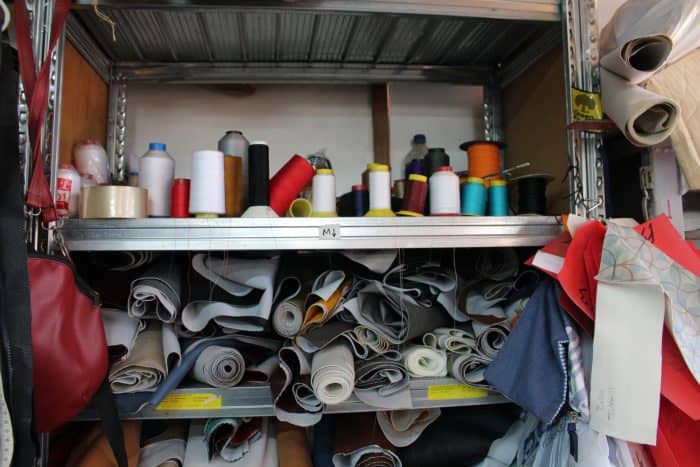 With each of the team members – Mirena Martínez, Angélica Pérez, Cecilia Quirós, Griselda Hernández, María Sánchez, Mayra Moya, and Yader Avilés – Quezada has established collaborative assignments. The process includes selecting the textiles and a color palette, cutting, sewing and branding.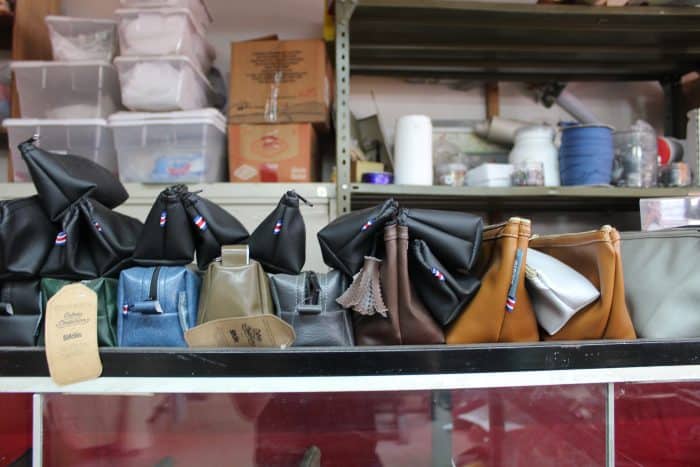 "We've learned to combine colors, to see what color fits best. We cannot sew with any color that we want," Griselda Hernández told The Tico Times.
Businessman Bernardo Dachner donated 20 sewing machines to the initiative, and other donors provide textiles to support the enterprise.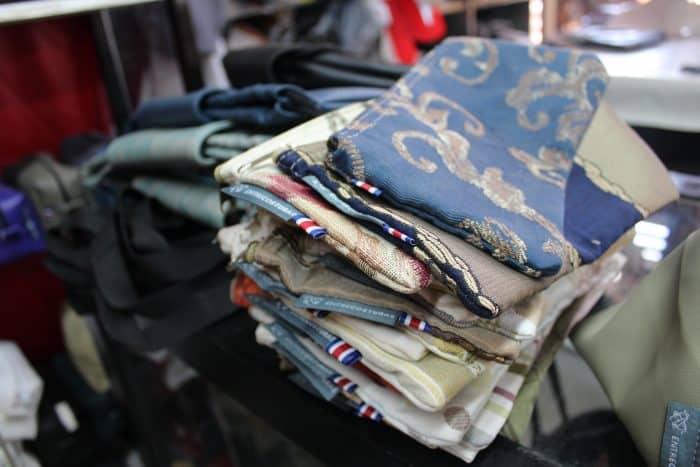 "Thanks to don Bernardo Dachner – I always put him first, because he was the one who made it possible for the project to start and grow," Quezada said.
An upholstery company donates vinyl usually used for bus seats, but that at Entre Costuras finds a new life as a practical but stylish accessory.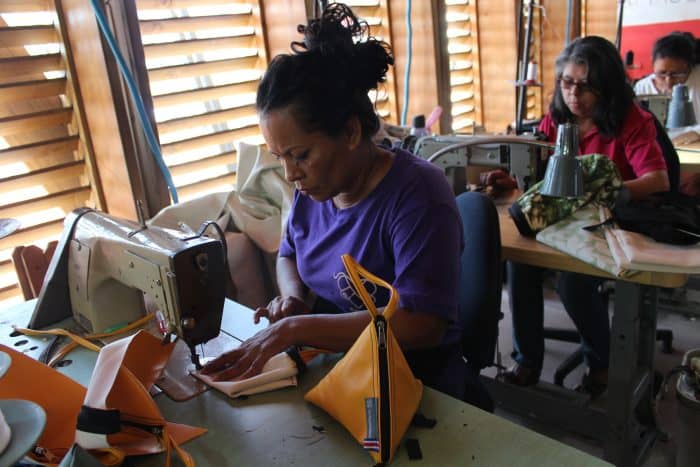 The National Training Institute (INA) sometimes donates thread to the project, and a company named Amoena donates clothes to be repurposed in new products.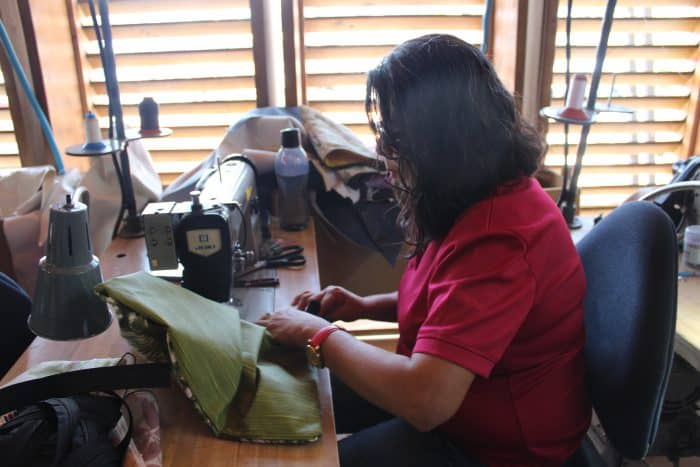 Once the product is finished, it is made available through various distributors; personalized orders are an option, too.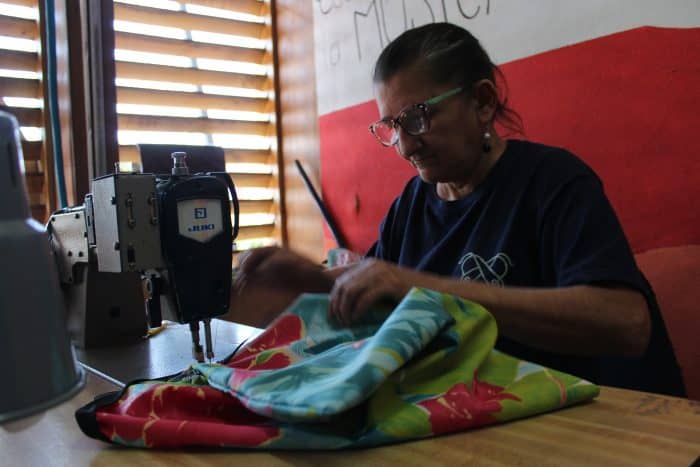 Quezada hopes the initiative can grow and support the sustainability of SIFAIS and the eight families involved.
"It has been marvelous because I know that just as the eight families are helped, we're also working here to help [SIFAIS] with the sustainability of the expenses here… clients help us when buying our product by knowing that they're helping and not only buying," she said.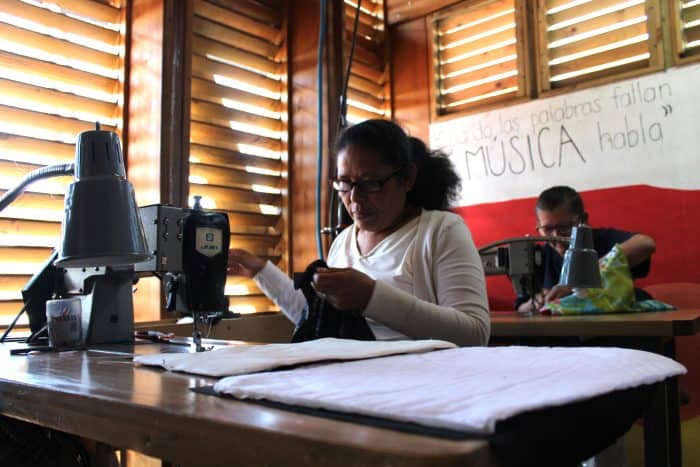 Entre Costuras aspires to sell its products outside of Costa Rica as well – so watch this space.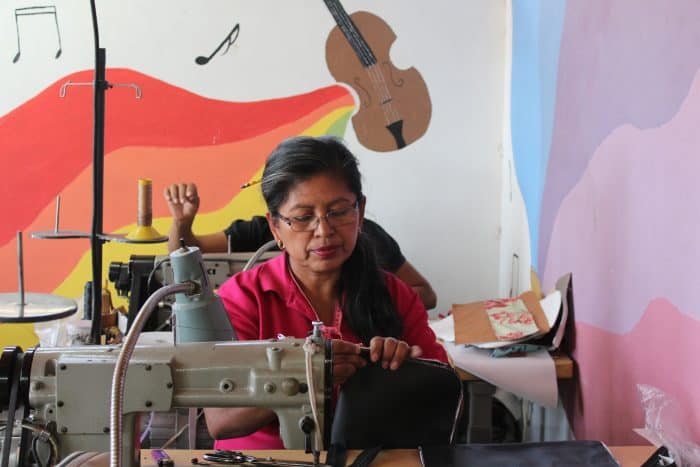 Entre Costuras offers 14 different products: coin purses, pencil cases, cosmetic bags, backpacks, tote bags, purses, lunch boxes, beach bags, passport cases, laptop cases, and headphone cases. For more information visit Entre Costuras's Facebook page or SIFAIS's webpage.
Disclaimer: The Costa Rica USA Foundation for Cooperation (CRUSA) and Amigos of Costa Rica sponsor the Tico Times Changemakers Section to provide a space for stories and information about philanthropic work in Costa Rica. CRUSA and Amigos do not endorse any of the organizations, individuals, fundraising solicitations or opinions shared in this space unless otherwise stated. Find more information about CRUSA, Amigos and Changemakers here.