Sunday, April 1, 2018: Today we're all Costa Rica. Today we're all in this together.
Waking up at 4:00 a.m. is no problem for photojournalist Jonathan Jiménez or for me. Our mission today is to follow National Restoration Party's candidate Fabricio Alvarado, even if we don't believe in what he preaches. Even if we have different perspectives on life, our focus today is that in the end, as a country, we're all in this together.
We're all in this together. That's what strikes me the most throughout the day, starting off with Fabricio's wife, Laura Moscoa, voting at the José Mora Valverde School in Calle Fallas, Desamparados, south of San José. Everyone greets each other with a "Good morning" and a smile. Even if the country has been divided during the past two months, everyone is heading out to the streets to celebrate the greatness and privilege of having a stable democracy.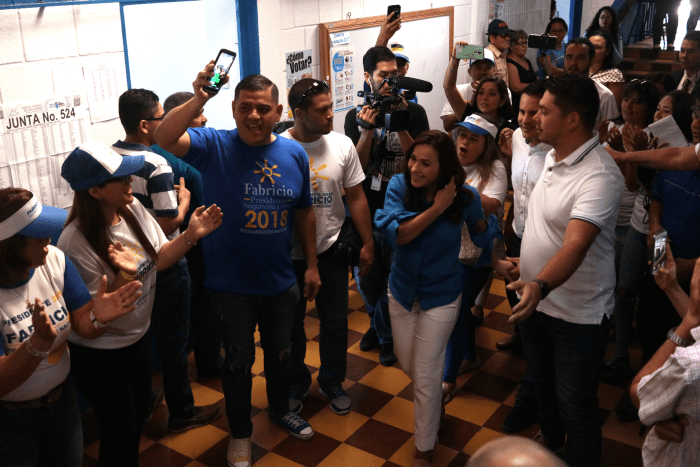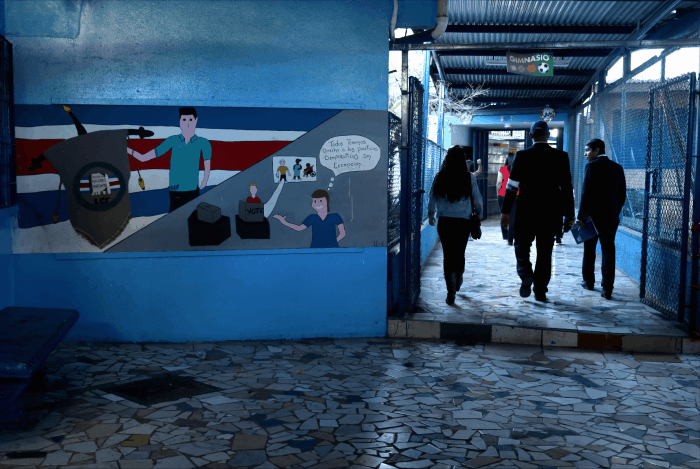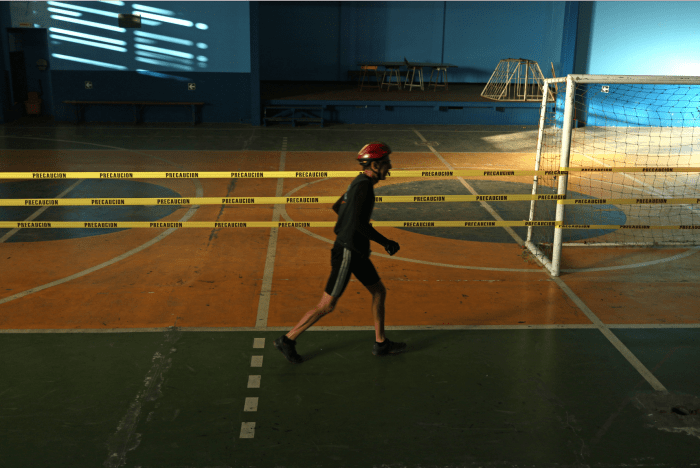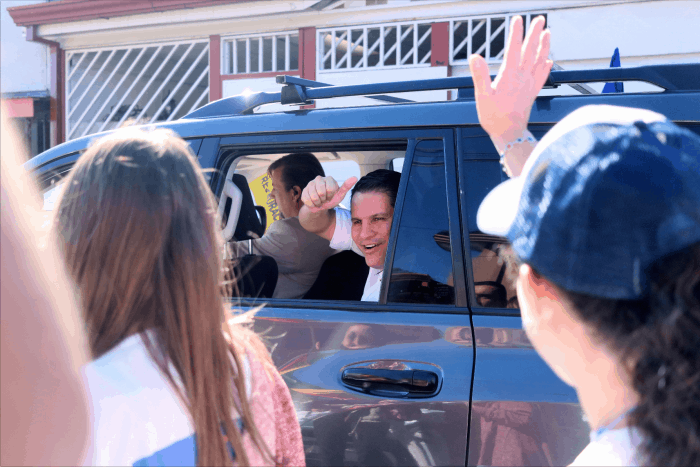 We experience that sense of celebration in the small town of Desamparados, Fabricio's hometown. In the place where he was born, everyone is there to support him, or to support Costa Rica as a whole. As we move from place to place that morning on our quest to catch a glimpse of Fabricio voting at the Joaquín García Monge School, we see women holding a peaceful protest dressed as the characters from Margaret Atwood's dystopian novel "The Handmaid's Tale."
https://www.facebook.com/TicoTimes/videos/1895097907196767/
Once again, these women do not share Fabricio's views for Costa Rica in the least, but they are gathered with the common belief that voting is a fundamental right for everyone: young and old, women and men, people of color, people of any sexual orientation, people with disabilities, indigenous people.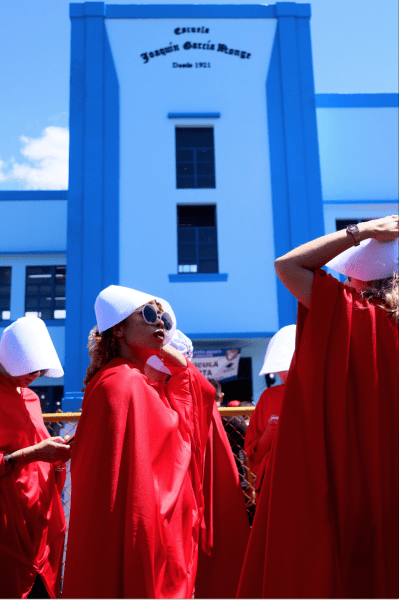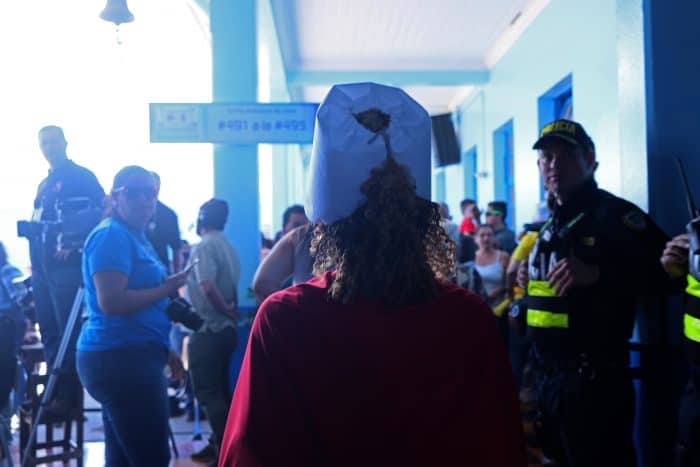 We share in these feelings of idealism as we watch Costa Rica vote, as we observe what truly defines Costa Rica as a free country. At the same time, we cannot dismiss the fact that people are anxious. You can sense the uncertainty at times; at least, that was what we feel while following Fabricio, a leader who awakened a part of Costa Rica driven by religion when he said he'd withdraw Costa Rica from the Inter-American Court of Human Rights (IACHR) to keep the Costa Rican family values alive.
Family values. Different people define those in different ways, but it's family values, the real Costa Rican family values of "we're all in this together," that are truly present during this Election Day. It isn't until we, along with Fabricio's team, reach Cartago – the Vicente Lachner High School, to be exact – that we truly experience this sense of unity in spite of all the differences.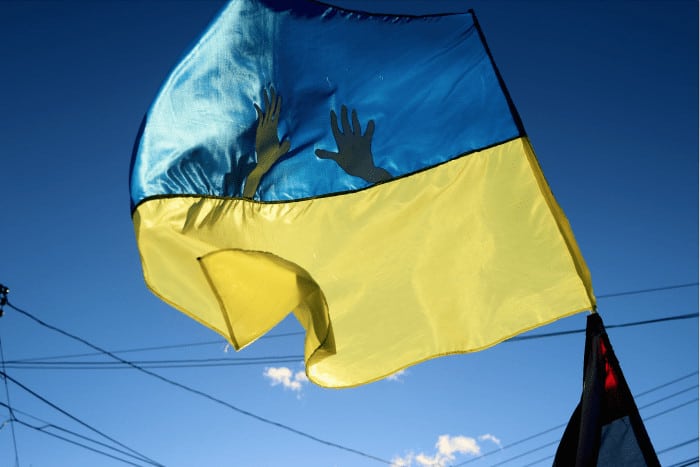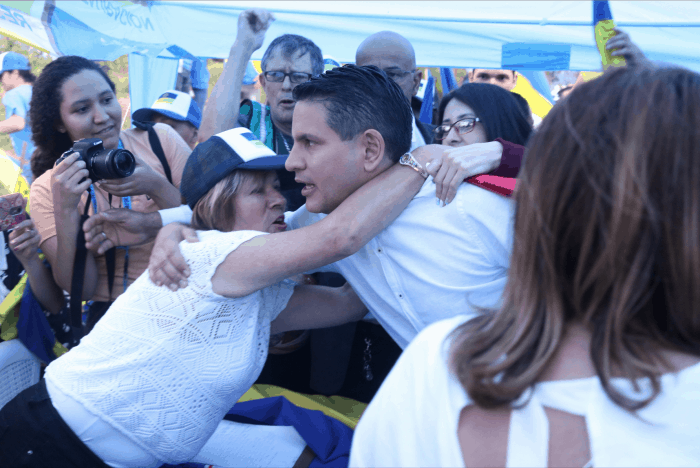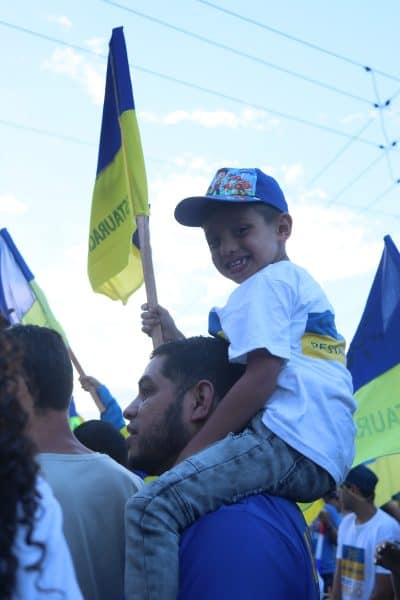 We are standing there, waiting for Fabricio to speak and salute his followers, and I notice a National Restoration follower talking to Semanario Universidad journalist Luis Fernando Cascante. He tells Luis Fernando that after 6:00 p.m., when the polls close, he'll have the following headline: Fabricio Alvarado, president of Costa Rica. The man also tells Luis Fernando that tomorrow, the day after elections, we will all be Costa Rica once more.
To that, Luis Fernando answers simply: today, we're also all Costa Rica. Those words really strike me. Those words truly define us as a country. Costa Rica is a nation in which journalists, politicians and their followers can peacefully coexist in the same place, aspiring together to create a better nation for all, despite the differences between us.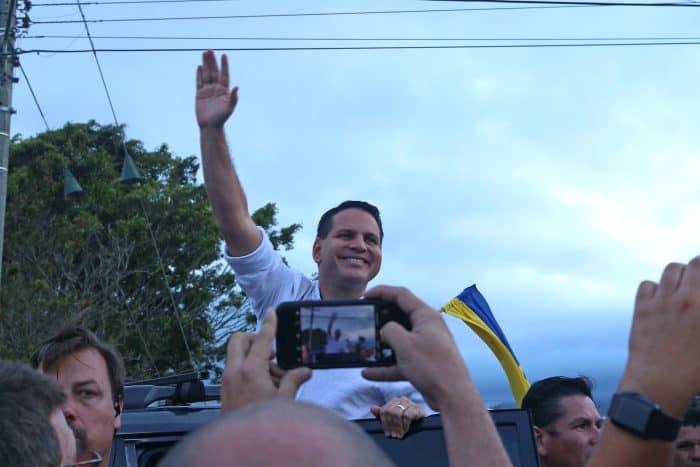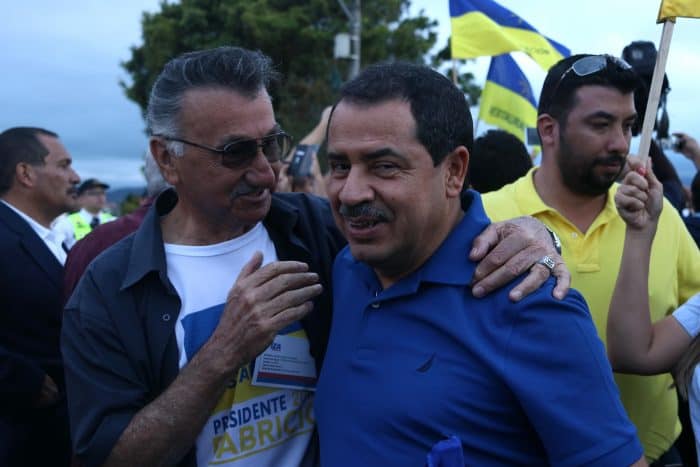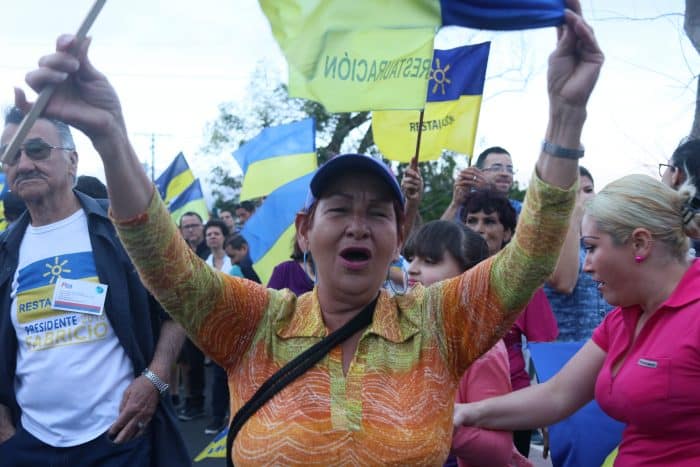 After our time in Cartago, Jonathan and I both believe that Fabricio will win. Maybe it is simply because we have spent all day following the candidate and his supporters. Maybe it is because we have been only seeing one side of the big picture. That generates a certain feeling of anxiety and uncertainty, but it is always clear that Costa Rica sticks together, no matter what.
At 6:00 p.m., the polls close and we all head out of Cartago to San José. The final countdown has just begun and we have to wait only a couple of hours for the results. We pick up our colleague Alexander Villegas, also a part of The Tico Times' Elections Team, and go to Paseo Colón.
As we look for a spot within the crowd of National Restoration supporters from different parts of the country, everyone awaits the results eagerly. Time passes quickly. Before we know it, it is 8:05 p.m. On giant screens carrying Channel 7 Telenoticias' live transmission, we see Supreme Elections Tribunal (TSE) officials announce that 90.6 percent of votes are in. Immediately, journalist Ignacio Santos announces that Carlos Alvarado from the Citizen Action Party (PAC) has received 60.6 percent of the votes, while Fabricio Alvarado and the National Restoration Party (PRN) have received 39.3 percent.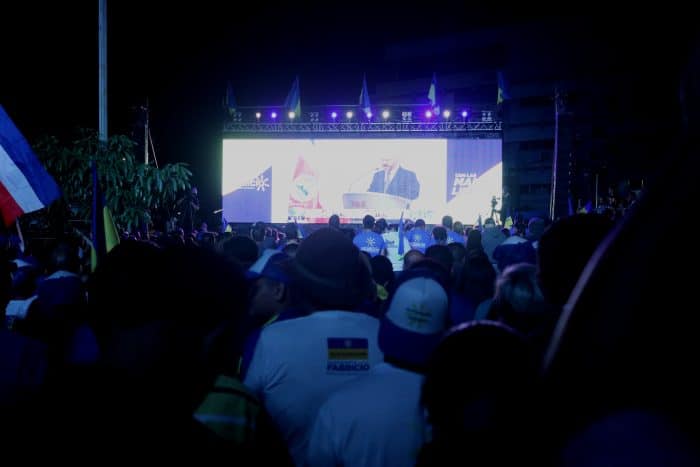 There is a brief silence in the crowd as the results come in. Many are teary after the news, but the event's speaker livens up the crowd by reminding them why they are there and that after all, Costa Rica has won. With those words, the crowd bursts into joyous shouts while waving their blue and yellow flags.
We then speak with four National Restoration followers: Verónica Portillo, Luis Delgado, Andrés Méndez, and Juan Carlos Castro. They are all emotional about the results, but agree that that's the way democracy works and that it is all about moving Costa Rica towards a better path. Andrés says something really important for us all, echoing the words from the stage: even though National Restoration did not win, Costa Rica won.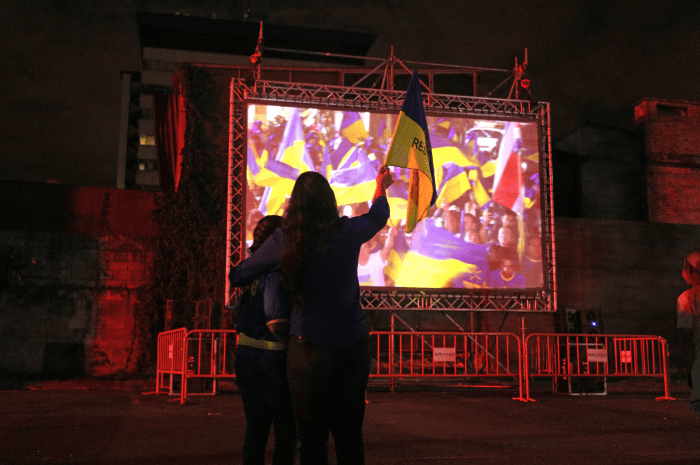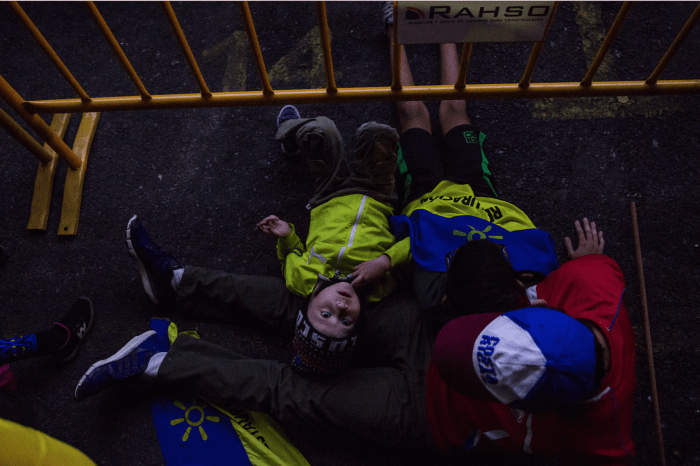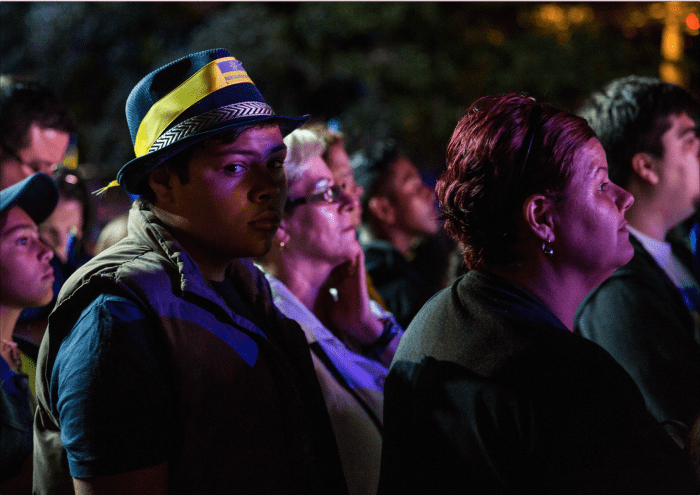 Costa Rica won. A phrase to be remembered. A day to be remembered in which Costa Rica began the day as a divided country, but ended as a united nation. A day in which politicians from the National Liberation Party (PLN), the Social Christian Unity Party (PUSC), and the Broad Front (FA) accompanied Carlos Alvarado, the 48th elected president of Costa Rica, in San Pedro, while National Restoration candidate Fabricio Alvarado, in Paseo Colón, called on to his supporters to reunite with family and friends to celebrate. Democracy won, he told them. Costa Rica is love and peace.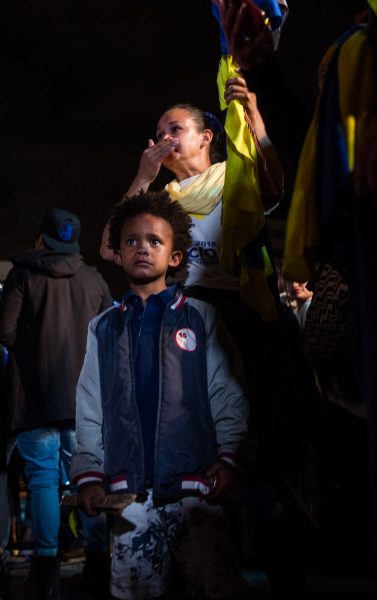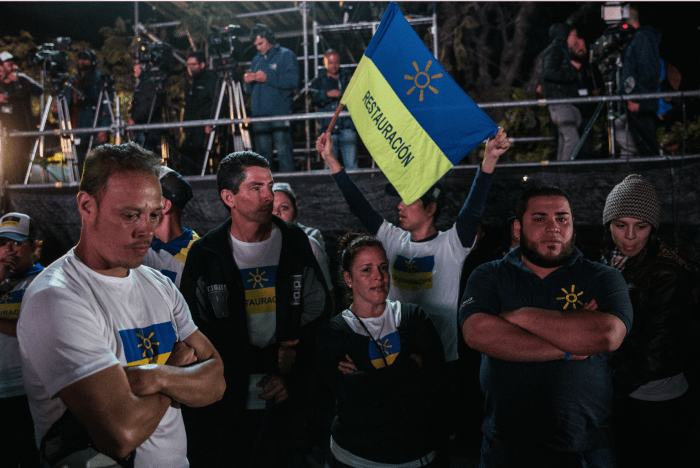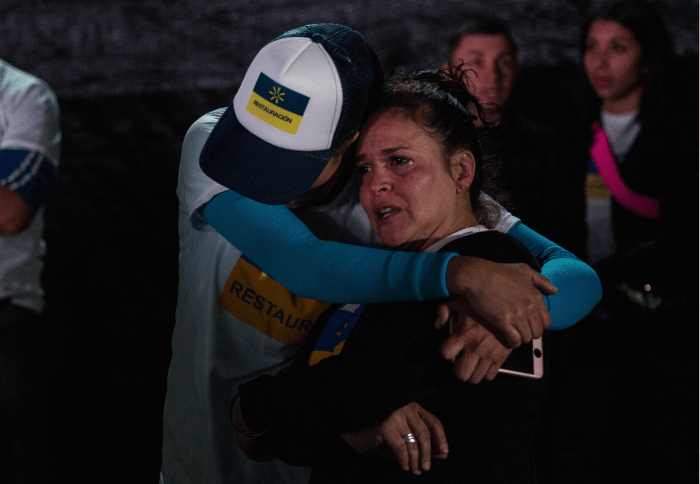 The people in that crowd will remember Sunday, April 1, 2018 as a day in which they all thought they'd win; so did I. It'll be remembered as a day in which we proved as a country that we can find ways to agree. At The Tico Times, a small media organization with plenty of limitations, we will remember it as a day we saw we can aim for the stars while following the great, diverse population that resides on this small piece of land called Costa Rica. Our home. Our place. Our country, where we all won, and where we continue celebrating all the freedoms and privileges we're so lucky to have.