Getting lost in music, finding life's beauty in it and simply enjoying the moment is something that Costa Rican musician Manuel Obregón has loved throughout his life.
When he was only three years old, his grandmother taught him to play the piano, the instrument that has always accompanied him in his adventures. In addition, Obregón's father was always very involved in politics and had many friends who were artists, poets, writers, and musicians, which awakened Obregón's interests in the arts.
"I studied classical music a lot, and the popular music that interested me. That combination is reflected a bit in the pieces I composed later on: the fusion between a more European school, and the search for something more linked to our landscape and climate," Obregón told The Tico Times. "It was then that I began working with everything related to nature."
Obregón studied at the University of Costa Rica (UCR) and in various schools in Spain and Switzerland, then immersed himself in the Costa Rican music scene. He composed for and played in various groups such as Afro Cosmos, Cahuita, el Cuarteto Esporádico de Jazz (the Sporadic Jazz Quartet), Gospel Caribe, Orquesta de la Papaya (Papaya Orchestra), Malpaís and many more.
During his solo career, he has created albums such Piano Solo (1992), Concierto del Farolito (1993), Sortilegio (1994), Piano y Ángel Ausente (1995), Sin Ton Ni Son (1996), Simbiosis: Piano and Rainforest (1998), Génesis (2000), OM (2001), Piano Malango (2008), Simbiosis: Piano y Bosque Tropical Seco (2011), and Paz (2015). For his last albums, Obregón merged nature and music to create unique melodies mixed with nature's rhythms.
Obregón served as Costa Rica's Culture Minister during the administration of President Laura Chinchilla (2010 – 2014) and Costa Rica's Culture Ambassador in South Korea from 2013 to 2015. He has received various awards from the Costa Rican Composer and Musical Authors' Associaton (ACAM) as well as an Honorary Doctorate in Law from York University in Canada for his work integrating nature and culture.
On a sunny, warm afternoon at Cala Luna in Langosta Beach, Guanacaste, during his visit to the Tamarindo Art Wave Festival, The Tico Times sat down and spoke with Obregón, 53, about his life and work. Excerpts follow.
Why did you decide to dedicate yourself to music?
The truth is that it was a decision based on observing what I was enjoying the most and with what I was more at ease. When I was in high school I was very shy and didn't even know how to speak to the girl I liked. I didn't know what to do. When I sat down on the piano, the girl came and I didn't even have to talk to her. [laughs].
So, that was something that helped me decide that that path was good. Undoubtedly, the arts and music are a means of communication. It's not necessary to speak or say many words; many times with only one note or one phrase, the feeling is communicated.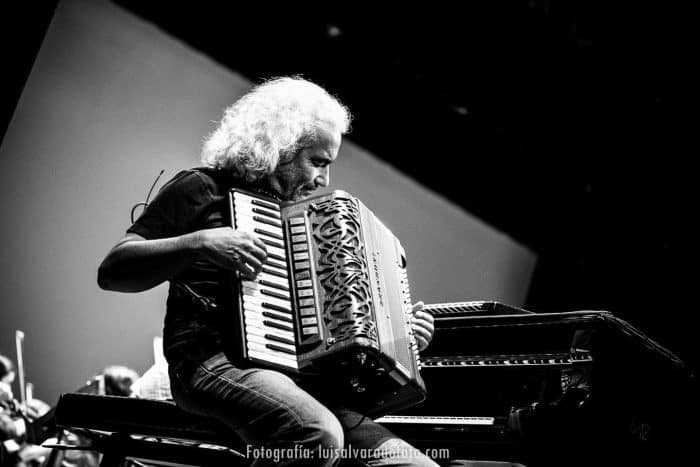 When did you begin composing? 
That was actually in Spain. I was in the conservatory and there was a part that was being lost because it was not classical music or any other that I had learned, the [music] that I wanted to play… I had to invent some music that I felt closer to my heart.
The composition process is like digging and suddenly saying: well, I like this idea… Sometimes it happens in dreams. I try to wake up and record it when I remember the melodies that I was dreaming.
In Simbiosis, it was about listening to a bird singing. With what we're listening to here [a bird is singing in the background as we talk], I get inspired. With that I began a dialogue with the sound and the rhythm or the ocean, the waves, the wind and all of this.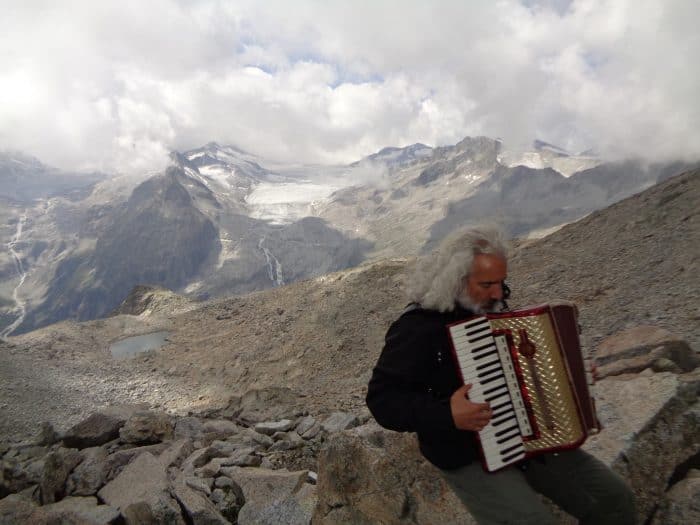 Can you tell me more about how that dialogue works?
I played at the Monteverde Music Festival and the concerts were at sunset, where there are many bird sounds. I was playing there and suddenly the monos congos (howler monkeys) appeared with all sorts of birds… [someone asked] why didn't I take my piano to other places and make an album about that, and that was the process for Simbiosis.
It was not that easy because with all the technicians and the piano there, it was not very natural. It took me about three days of really listening to nature because we sometimes vibrate on another frequency. Even if we're in nature, we're not listening to it. We have to learn to lower those frequencies and suddenly you begin listening. That's what happened to me on the third day and then I recorded all of it.
Since that experience, I felt more sensitive in listening to nature's breathing. Being able to feel it through the breeze, as the planet expresses it: always breathing. We're sometimes contaminated by many sounds that hinder us from listening to nature, but we should always listen to it, especially our heart that is always beating.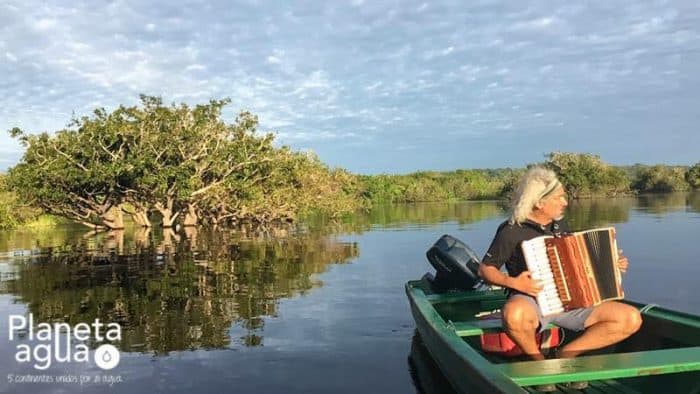 Why did you decide to work with the Costa Rican government, and what did you learn during your four years of work?
In some way I had to give back to the country what I had received. I've received a lot from Costa Rica, and I believed in that moment and I still believe that we had a contribution to give. I called a group of artists and people that were on the same frequency to work with me. We were there for four years that were not easy, but I do believe we contributed a change in things when we accepted to get into that enredo (mess).
I also got to know a different Costa Rica. Sometimes we believe that Costa Rica is only the place where we are in our comfort zone. I went to get to know that other part that has to do with how to generate alliances to achieve changes, because one person from the Culture Ministry cannot do much if you're not able to coordinate with the communities, the municipalities and other ministries. It's about learning to do exchanges, deals and proposals that are beneficial for all.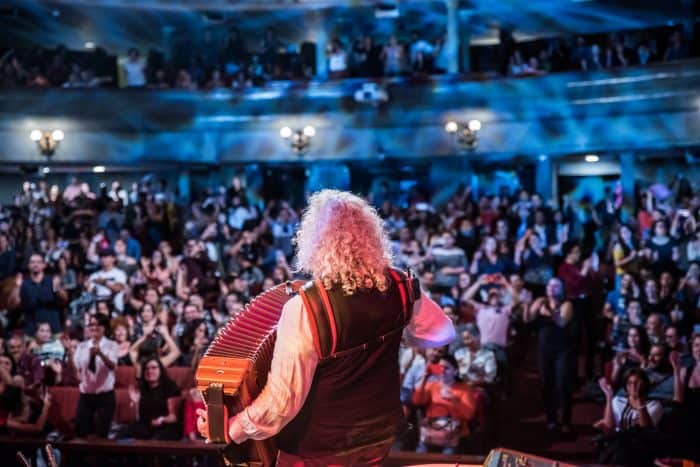 What are Costa Rica's needs right now regarding culture?
Culture is a tool. It can transform a society, and it happens to all of us. If you watch a movie or a good theater play, it can sometimes mark us for a lifetime.
Now, imagine that all of that multiplied by the people. I believe that the fact we're having a window toward culture makes us wake up, be alert, and concentrate much omre on the capacity to create.
As for Costa Rica, we have many good things. It's one of the most active culture ministries. One of the things that I learned at the ministry is that culture is not official. It's not from a government or a state. Culture is always happening. In each place that you'll go to, even if there's no program from the ministry, there's culture. It exists. That's what we have to defend and preserve.
Watch Manuel Obregón playing the Punto Guanacasteco while paragliding over the Chirripó mountains:
Our "Weekend Arts Spotlight" presents Sunday interviews with artists who are from, working in, or inspired by Costa Rica, ranging from writers and actors to dancers and musicians. Do you know of an artist we should consider, whether a long-time favorite or an up-and-comer? Email us at kstanley@ticotimes.net.