Cala Luna, the sustainable boutique hotel in Langosta Beach, Guanacaste, has a menu on a mission.
All of the dishes at the seaside restaurant are prepared with organic and locally produced foods, showcasing the agroecological methods its creators embrace.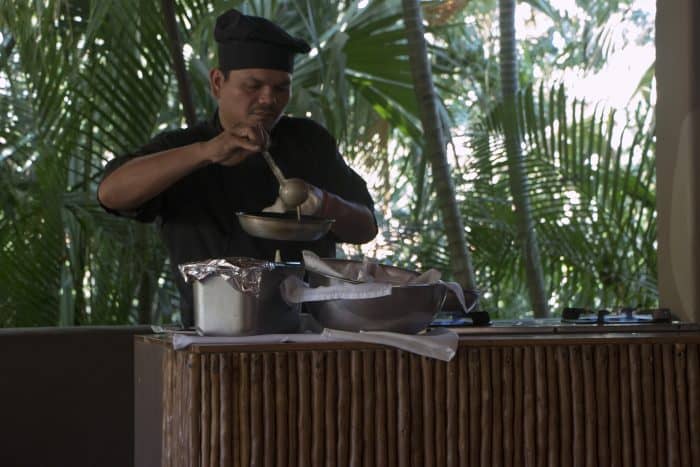 "The owners [of the hotel] and the guests value ecological, sustainable, and organic ideology. We work directly with the owners' farm, La Senda," Cala Luna restaurant captain Angelo Ortiz told The Tico Times.
"Many people don't know what agroecology is," he added. "It's everything that you can plant and grow in a plantation without chemical products, without damaging the environment, and using all the studies that have been done about the plants as to how the plants' roots grow, what temperature works for them, and how much water they need."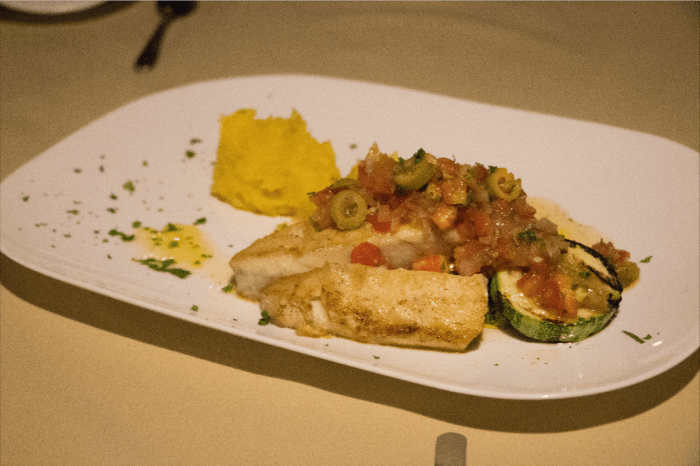 Once this has been established and measured, the hotel uses the information to grow a varied selection of vegetables such as lettuce, zucchini, pipián, tomato, basil, sorghum, native beans, and many more.
Most of these vegetables are used to accompany the main courses, which often include meat, fish or chicken. Cala Luna uses locally caught fish.
"We work directly with artisanal fishermen… Our most iconic dinner dish is the fish of the day served in banana leaves. It has cashews seeds produced at La Senda as well," and a tamarind sauce, Ortíz said. "When the banana leaf is needed in the kitchen, they just go the hotel patio and cut them."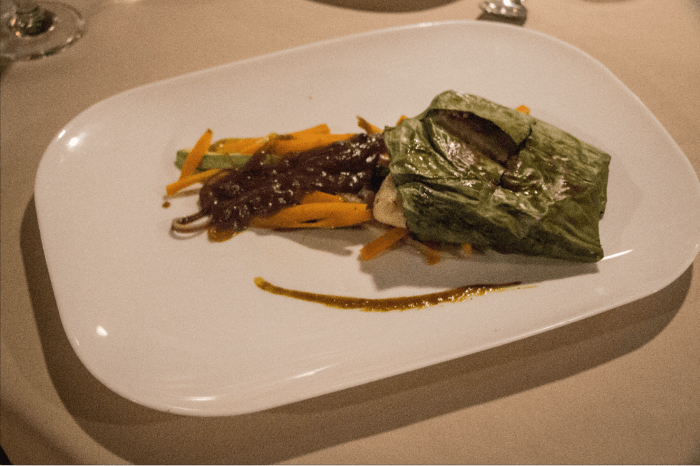 All of the dishes are overseen by chef Hugo González, who seeks to unite the farm's and sea's varied tastes and colors in a healthy and aesthetically pleasing meal. And don't forget dessert: the restaurant offers artisanal sorbets, mousses, cake, merengues and more.
Diners interested in learning more can also visit the hotel's farm, La Senda, and see the whole process: from the garden to your table as a finished meal.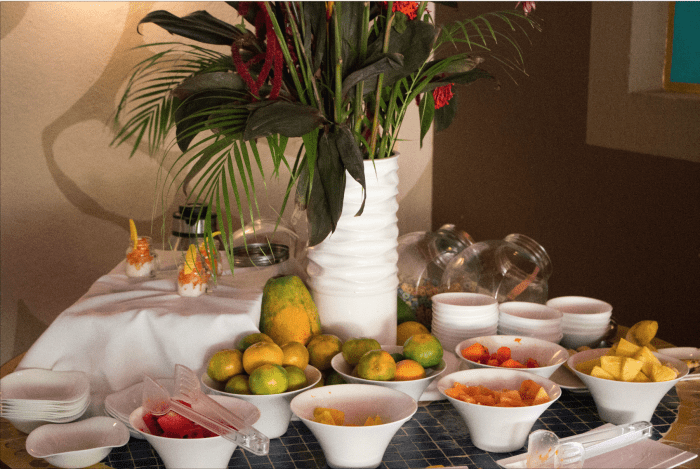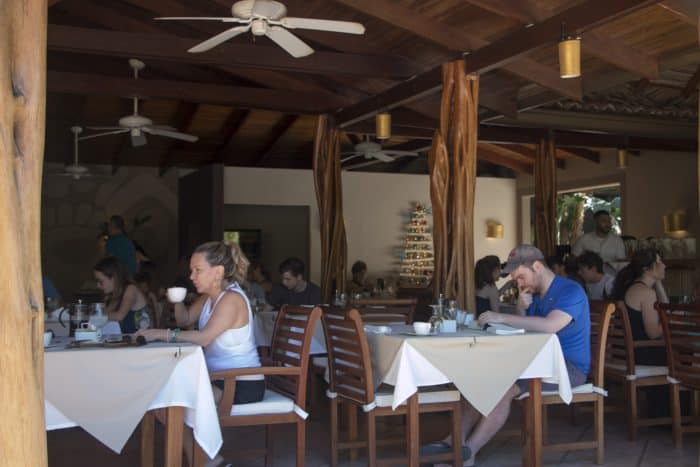 Cala Luna Boutique Hotel offers its guests the options of beach home villas with a swimming pool, parking, kitchen, suites and deluxe rooms. For more information visit their web site or Facebook page.
Cala Luna Boutique Hotel donated a room to The Tico Times to support our coverage of the Ocaso Music Festival, the tour throughout La Senda Farm, news on Tamarindo, travel trends in Tamarindo and new offerings in the region. Are you a hotel owner? Contact us at cvargas@ticotimes.net / 506-4000-0838 to learn more about how to advertise or sponsor coverage of your community and special events in your region.