TAMARINDO, GUANACASTE – This place is known as a paradise for many because of its beach and the many activities it offers to tourists and residents. One of those activities we enjoyed last weekend was the Ocaso Music Festival, organized to promote a varied selection of local and international underground electronica DJs.
For four days, the festival was hosted at various locations throughout the area. On Thursday, Jan. 4, the party began at midday at the Crazy Monkey Bar restaurant, located right next to the Best Western Villas in Tamarindo.
There, the pool party went on for about six hours until the festival was officially inaugurated at El Be! Club which faces Tamarindo beach. The attendees could enjoy the music, dance for a while and listen to the sound of the ocean.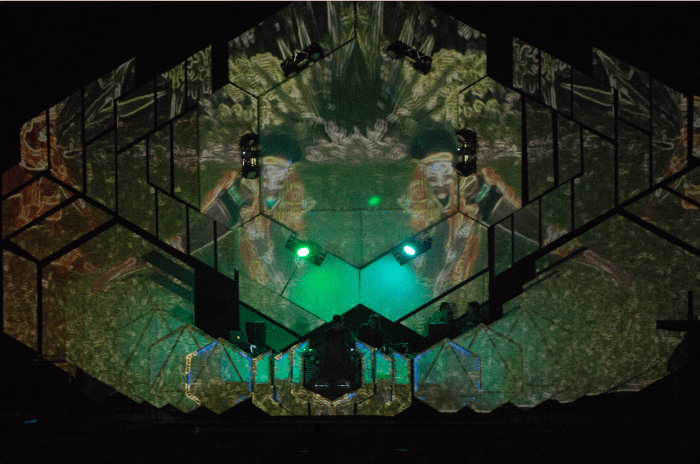 That day the headliners were Sacha Robotti, Gene Farris, Josh Billings, Nonfiction, Missy B, Jon Lee, Wardo and Miggz. This was only the beginning of four days fully packed with electronica music for a magical experience.
As the night finished, people were eagerly waiting for the next day's venue at La Senda, a farm located in Tamarindo with a cacti labyrinth and two open auditoriums. Here's where the party achieved the mystical air organizers seek to create.
On the second day, people awaited eagerly in line to enter La Senda to be able to listen to Mikey Lion, Lee Reynold, Marbs, Porkchop, Rybo, Rodrígeuz Jr, Andreas Henneberg, Beth Lydi and Faceblind. Attendees enjoyed a main stage designed with geometric shapes where animated visuals were presented throughout the artists' performances. People got immersed in the music.
The third day was also held at La Senda. The stage was the same, but with different artists such as Claptone, Doc Martin, Jay Lumen, Kenny Glasgow, Carlo Lio, Weiss, The Invisible People, Kevin Knapp, Fredo, Alex Orias, Roberto Duran and Scholar. This day fireworks were set off and the beat heat it up.
Finally, to finish the festival on Sunday, the artists Hector, Anthony Middleton, Huxley, Tone of Arc, Mobius Strum and Sidartha Siliceo played at Crazy Monkey Bar. The end of the festival was celebrated with a well-deserved pool party after four joyous days Tamarindo with the varied menu of electronica music.
The second edition of the Ocaso Music Festival was held from Jan. 4 -7 in the town of Tamarindo, Guanacaste. For more information visit their website or Facebook page.