A group of Costa Rican women made headlines when they stepped out to vote in today's presidential and legislative elections dressed as characters from "The Handmaid's Tale," Canadian author Margaret Atwood's famed dystopian novel that became a TV hit last year.
The group released the following statement regarding their costume choice:
We are very lucky. Still.
We grew up in a democratic and stable country, where media outlets are used to talking about a "fiesta electoral" ("electoral party").
Today we celebrate, and we decided to make it a costume party as well. Why? Because we want to and we can. Because protest is also a form of celebration. That's how lucky we still are. We can pretend to be part of a renowned work of fiction, in the face of a fundamentalist threat that is anything but fictitious.
We face a landscape where the material conditions for women have been a topic neglected by media and most political parties.
Most political proposals towards women have to do with caring for others, and an apparent obligation to reproduce.
Our obligation and participation as citizens, however, transcends that.
We protest in favor of a secular state that celebrates all liberties because there's still a lot of work to do before reaching true equality.
We vote for our rights. We vote for our safety. We vote for our freedom.
Today we use our voices – because we still count on them and don't plan on letting go.
The statement was signed by the participants in the demonstration: Gabriela Clarke, Ana María Rodríguez, Angélica León, Alicia Coto, Yorleny Araya, Karla Piedra, Paola Rogue y Sara Mata.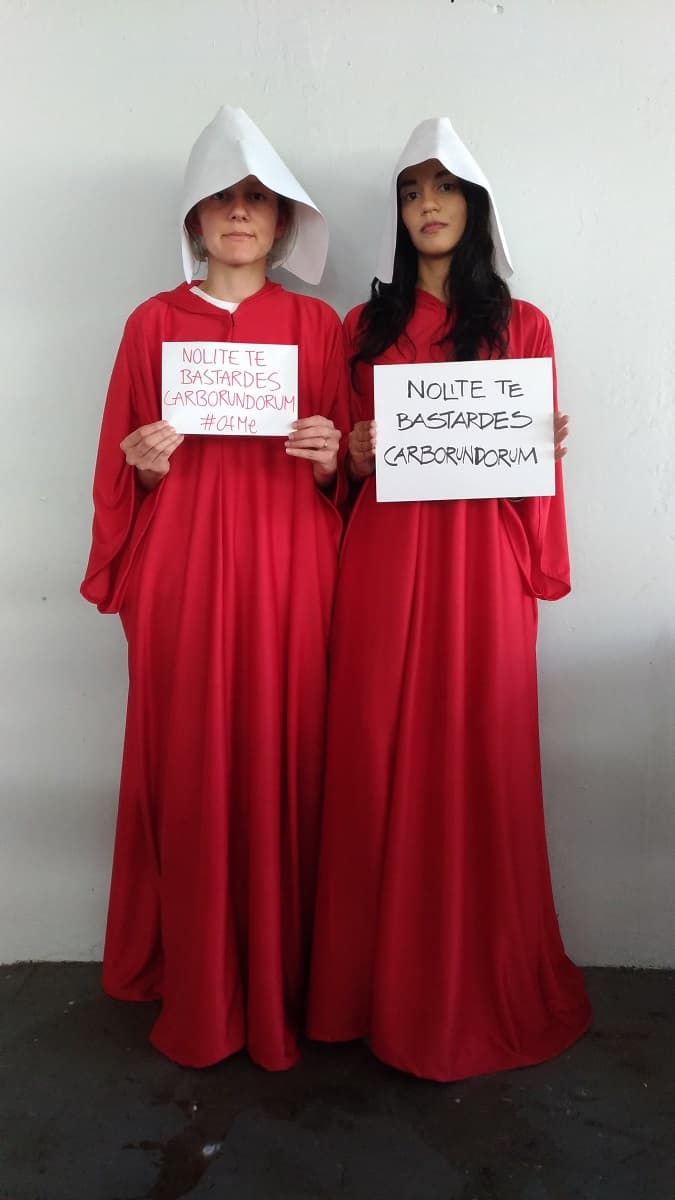 Journalist Gaby Brenes contributed to this piece.
Tune into our live blog of election results here.