Costa Rica has 13 candidates for the presidency; the elections are just days away, on Feb. 4, and the polls show a fairly wide-open field. This week, new contributor Carlos Andrés Madrigal take a look at the man who through much of 2017 was projected as the front-runner, but now faces a drastically changed field.
Times have changed in Costa Rica. No longer do two political parties have a monopoly on governance. New groups have begun positioning themselves advantageously in various polls amid widespread rejection of traditional parties. In this context, Antonio Álvarez Desanti had shouldered the pressure of leading one of the most powerful political groups in the country, while attempting to make a new kind of electorate fall in love.
During a challenging campaign slog, Alvarez has sought opportunities to return prestige to his National Liberation Party (PLN), one of the two protagonists of the country's bipartisan past. All the while, he has faced harsh criticism from members of his party and outsiders alike.
"I still don't understand which Toño I must believe in," said former Costa Rican president, PLN heavyweight and 2018 pre-candidate José María Figueres, while a crowd applauded on national television during the internal PLN primaries. "You're an opportunist, Toño. You've been so all your life and will continue being so"
Figueres pointed directly at Alvarez as he said those words, not knowing that months later, it would be the man across from him, "Toño" Alvarez Desanti, who would be their party's candidate for the presidency.
How to retrieve the PLN's old glory? That's what many liberacionistas ask, referring to the old days in which they were almost secure – the days when they were the party to beat.
Saving what he once criticized
Life has its twists and turns. It wasn't so long ago that Antonio Álvarez had harsh criticism of his own for the PLN, saying he wouldn't tolerate its corruption any further. He publicly questioned the ex-president Oscar Arias and turned his back on the party he had represented as a Cabinet minister and legislator, all in order to run against Arias for the presidency in 2006.
In 2017, he took on the task of uniting the party he had once refuted and accepted the support of the man he had criticized, Oscar Arias.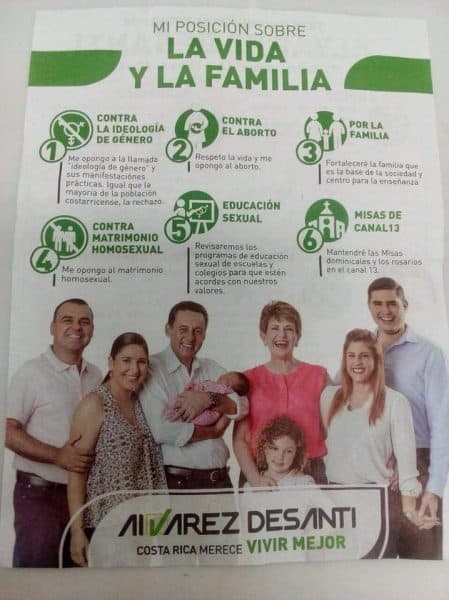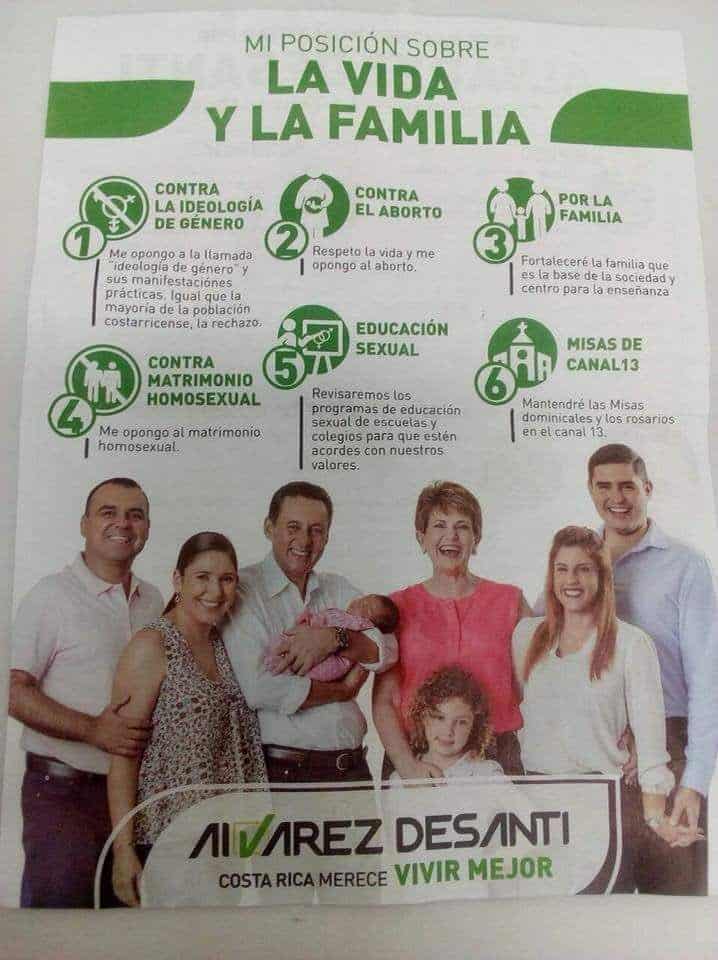 Familiar faces and questionings
It was never going to be easy to unite the party and gain support in a sea of candidates. However, the challenges were only beginning to appear. Foremost among those was a face from Alvarez's past and, today, one of his primary obstacles to the presidency: the lawyer and candidate for the National Integration Party (PIN), Juan Diego Castro.
A long rivalry between the two men has played out on the campaign trail this year, with Castro gaining the upper hand as 2017 turned into 2018.
However, Castro wouldn't be the only challenge. Alvarez also faced questions for a variety of positions and past activities.
He has been questioned about his businesses, for apparent labor and environmental rights violations, about a controversy involving purchasing indigenous lands in Panama in an allegedly irregular manner, and for his opposition to same-sex marriage and abortion, even in instances of rape.
A complicated season
Alvarez Desanti's platform includes generating 150,000 jobs, creating a modern public transportation system and dealing the challenges of the country's economy. However, one of his biggest aspirations has certainly been to refresh the image of his party, which today finds itself divided.
On Sunday, he will join his counterparts in attempting to win the presidency in a Costa Rica in an electoral climate that has changed not only for Alvarez, but for all of the candidates – a Costa Rica in which bipartisanship has been left far behind.
New poll in Costa Rica shows huge surge for evangelical pastor