There is a new, healthy way to eat burgers and sausage, thanks to a class project by 24-year-old Andrea Bolaños.
Bolaños produces these products from buffalo meat, which has lots of protein but less fat and cholesterol than beef.
This young executive made her first buffalo sausages as a student at the National Technical University (UTN) in Balsa de Atenas for a course in meat production and technology, starting out with experiments in mixing and stuffing ingredients in the industrial kitchen at the school. Her work paid off: she won first place at a student exposition and decided to form a company, which she named Caffer Embutidos de Búfalo in honor of the Latin name of the African or Cape buffalo, Syncerus caffer.
Bolaños buys the meat on the hoof from one of the farms raising buffalo in and around Sarapiquí. That way she can pick out the animals she wants and ensure a good supply of lean meat. She buys about one hundred kilos of buffalo meat per month – and the company is still growing. An expanded market and more products lie ahead.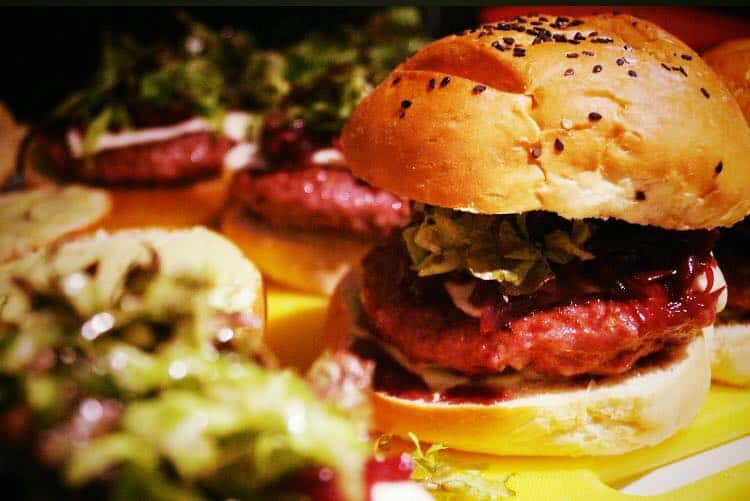 Her interest in food production dates to well before her college days, she explained.
"My mother worked when I was a girl, so I did a lot of the cooking at home," she told The Tico Times. "I liked to cook and began exploring new ideas then."
A neighborhood butcher shop introduced her to all the varieties of meat, which she added to her menus at home. She later worked in food service at a restaurant and catering companies, and decided to take the course at UTN to broaden her scope of recipes.
Encouraged by the success of her buffalo sausage, she quit her job and started the company two years ago. Her boyfriend, Jorge Arguedas, a chef, has joined her one-woman staff, and her parents help out with some of the work. But it's still long days for Bolaños and her helpers, selecting, testing, delivering and starting up new markets.
"There is no rest," she admits, but with a smile. She says she plans to continue and to expand by selling her products at fairs and expositions and trying to get into the major chain stores. She looks to attract customers who are health conscious and concerned about their diets, or prefer natural food without chemical additives.
An experimental variation is a buffalo lunch meat that is not yet available for purchase. Bolaños plans to develop other cuts of meat as well.
Caffer Embutidos de Búfalo sells packages of three generously-sized sausages at ¢4000. Hamburger patties are four (100 g) for ¢3000 or two (250 grams) for ¢4000. Stores carrying the label with the golden buffalo horns are few in number for now, but you can find the products at the following stores: Menodito Central en Escazú, Muñoz y Nanne en San Pedro de Montes de Oca, Vive Verde in Belen, Menodito de la Esquina in Heredia, Punto de Encuentro in Barrio San José de Alajuela, and the Carne Botique in Grecia. Learn more at the company's website.