Pineapples are one of Costa Rica's major products for export and for the national market – but pineapples also produce a lot of leaves, which add to the problem of disposal.
Five students majoring in business management at the University of Costa Rica's western campus in San Ramón, Alajuela, have come up with a solution for helping  the  environment by using those pineapple tops and reducing the use of disposable plastic dishes at the same time.
As a class project, they have developed a process for making dishes from pineapple tops. Bio-Corona is the name of their product, and someday soon you will be able to buy party and picnic plates that biodegrade in one month.
As seniors, the students – Andrea Rojas Soto of San Ramón, Ada Valle Chavarria from San Carlos, Eduardo Venegas Obando of Guanacaste, Wendy Jimenez Cruz of Naranjo, and Paola Rodriguez Cruz from Grecia – had to invent a new product that was environmentally relevant, and see it through to production.
Their project was entered in Expoinnova, a student exposition of new products in San José. They were among the 600 business students who participated, and their pineapple plates won first place overall and in the category of social responsibility.
It was fun, but also hard work.
"We had four months to do it," Andrea Rojas told The Tico Times. "We knew that some plants are used for paper and fibers, so we thought about pineapple tops for something."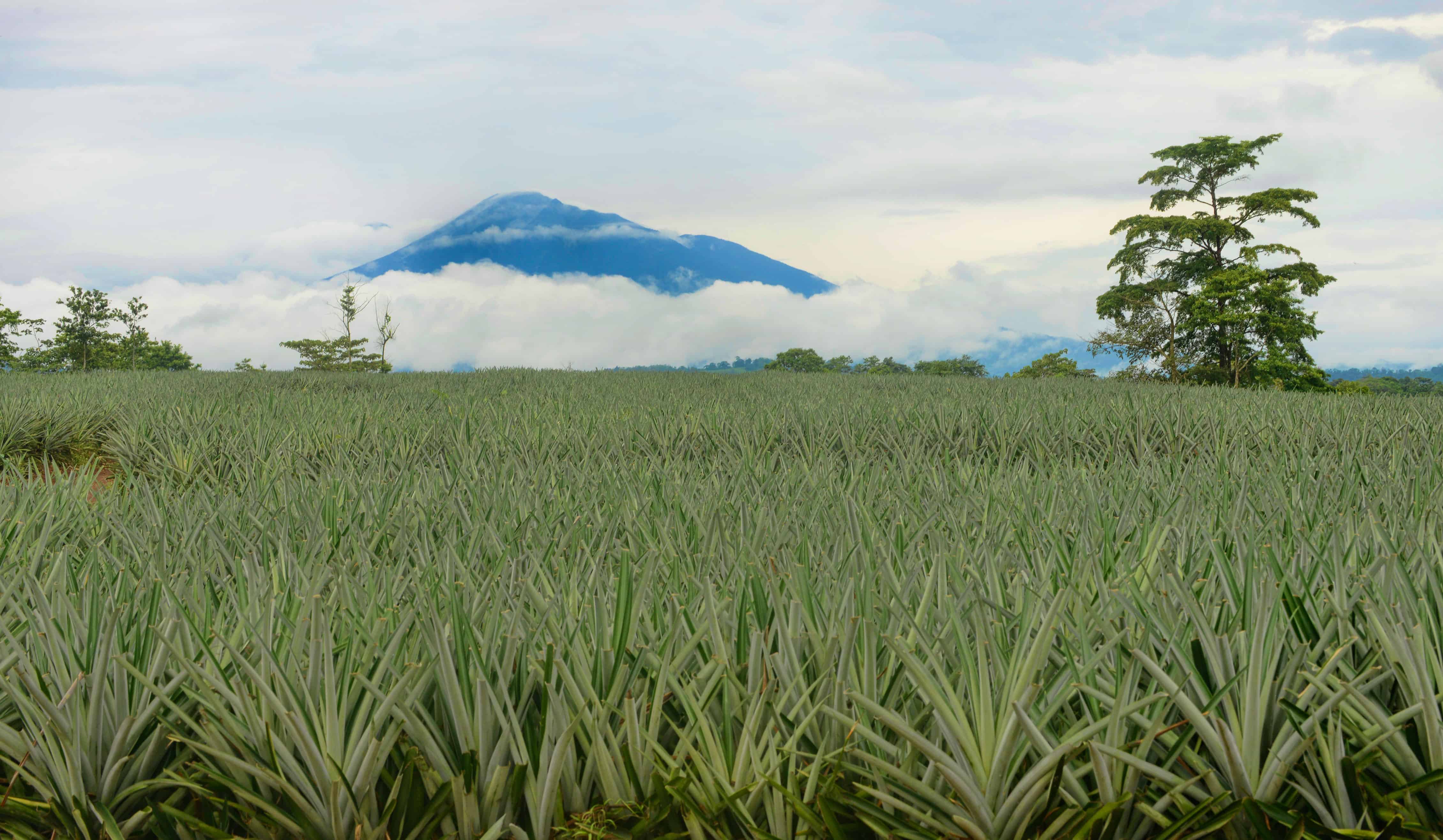 They learned that at the local farmers market, about 500 pineapple tops, or crowns, are thrown away every weekend. There was no shortage of raw material. They began with 100 crowns.
Then the trials and errors commenced. They started out in Rojas's kitchen, washing the leaves and putting them in a blender. Then the leaves were put in a hydraulic press to take out the moisture, and the mixture was poured into molds to form plates which were then set in the sun to dry. It took several trials to achieve success.
Each pineapple crown makes one seven-inch plate and the plates are usable for most food, "except maybe soup," said Rojas.
It takes one pineapple to make a dish and 24 minutes to make a plate before drying.
While pineapple crown dishes have a future, there is still work ahead. Part of the project is to set up a company to produce and market the product, and they will need to register for a patent and trademark. Nor can they continue working in the family kitchen. Technical help is coming through the National Technical University (UTN) to make the dishes more resistant. The plates still have a rough edge to them, but the future will see a smoother surface and other forms of dishes or containers.
All of the students plan to continue working with their product. Their prize, $1500, will go to expenses involved in setting up a company and getting all the approvals.
To learn more about Bio-Corona, visit the initiative's Facebook page.