See also: Here's how you can donate to Hurricane Otto relief in Costa Rica
Health Ministry staff arrived Monday at various communities in the Northern Zone to fumigate and collect debris left by flooding and overflowing rivers during the passage of Hurricane Otto.
The crews' work aims to avoid the proliferation of mosquito-breeding sites, especially for Aedes aegypti and Aedes albopictus mosquitoes, the main carriers for Zika, dengue and chikungunya viruses.
Vice Minister María Esther Anchía said at a press conference that standing water "poses a severe risk of increasing the number of mosquito-breeding sites as well as other diseases in the area." The water can "increase risk of outbreaks of other diseases such as hepatitis, leptospirosis, respiratory infections and skin problems," she said.
Anchía said that ministry crews on Monday fumigated 270 houses, mainly in Upala, the area hardest hit by Hurricane Otto.
Rodrigo Marín, coordinator of the ministry's Vector Program, said that they also fumigated three shelters where crews found and eliminated 15 active breeding sites.
Anchía said that 47 people, 17 of them minors, suffered from diarrhea over the weekend at two shelters in Upala. The outbreak is now under control, she said.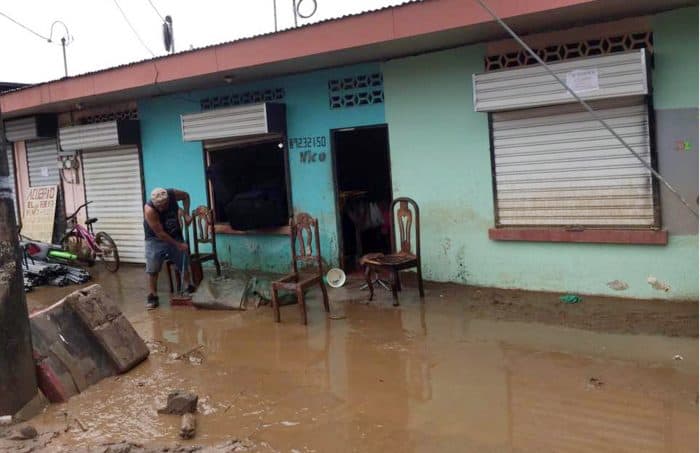 Stepping up measures
President Luis Guillermo Solís said at a press conference earlier on Monday that health officials will increase sanitary measures including setting up more toilets, showers and drinking water sources at the 42 shelters where more than 3,000 Costa Ricans are still being housed.
Ministry officials also sent more supplies of chlorinated water, soap and disinfectant gel to the shelters on Monday .
They are distributing drinking water to various communities in the northern region with the help of National Police officers.
La @fuerzapublicaCR entrega agua en el centro de Upala. AYA tiene en la zona laboratorios para certificar su calidad pic.twitter.com/IZIG4zqK9b

— Luis Guillermo Solís (@luisguillermosr) November 28, 2016
The ministry is also coordinating efforts to send more garbage trucks to collect debris and waste from shelters and communities.
The National Meteorological Institute forecasts that rains will continue in the Northern Zone prompted by a cold front that entered over the weekend.