Ligia Isabel Salazar is on a mission to create awareness about the social, cultural and nutritional value of Costa Rican blue corn through her initiative Proyecto Curubanda, which she launched in 2011.
"When I was young I used to love eating cornmeal made from maíz pujagua, but I often heard from my aunts that they were always having a hard time finding people who would sell this type of grain," Salazar recalled. "This caused a lasting impression on me. I would never have expected to hear this about a crop that is native to our region."
Five years ago, Salazar, a former social worker and tai chi instructor, decided to leave behind her then-formal occupation to dedicate herself entirely to saving the locally grown blue corn through an initiative she calls Proyecto Curubanda.
She began by reaching out to small suppliers of blue corn in Guanacaste province and agreeing to buy a certain amount of production during each year's harvest season. As the project consolidated, the farmers were also given the opportunity for educational support in sustainable agricultural practices through the National Training Institute.
During its first years, the project supported various family-run businesses in the rural, northwestern region of Costa Rica. But difficulties arose when the initiative was challenged both by poor consumer knowledge and environmental causes.
Watch the documentary "No nos falte" about Costa Rican blue corn.
In 2015, Salazar took a big step towards creating awareness about the existence of this under-appreciated crop. She applied for a scholarship from the Culture Ministry and used it to create a documentary about native Costa Rican blue corn titled "No nos falte."
Produced by Salazar herself and directed by Gabriel Girot, the film highlights the importance of blue corn at the epicenter of a culture built by the laboring hands and sweat of Ticos, and which will soon vanish if action isn't taken.
"We should learn to appreciate what is ours, what is local," Salazar said. "Otherwise, we are allowing for a part of Costa Rican legacy to be lost, along with its advantageous biogenetic material and great potential to feed and provide nutrition to the population."
Maíz pujagua (endemic blue corn variety) has been used for years as a main ingredient in traditional home cooking in Guanacaste. Among the most popular products derived from the grain are blue corn tortillas and cornmeal and the beverages chicheme and pinolillo.
Locals have long suspected that the native crop contains high nutritional value, but it wasn't until the Culture Ministry funds came in last year that samples were formally submitted to the National Center for Food Science and Technology for analysis.
"Research suggests that the color pigments found in fruits and vegetables, such as the blue anthocyanin found in blue corn, may be a powerful component of cancer prevention," said Jeniffer Beadles, a Costa Rican-U.S. registered dietitian based in California. "Maíz pujagua has proven to have a higher protein content than conventional corn varieties commercialized in the country, making it an exemplary choice for health-conscious individuals."
Despite its newfound benefits, the survival of locally grown blue corn is in doubt because of consumer indifference and a lack of government support. Salazar said farmers have expressed concerns about their difficulty in finding blue corn seeds, the challenges of selling surplus corn and, most importantly, facing the Guanacaste drought.
Without irrigation, blue corn can only survive if there is constant rain for at least three months during the rainy season.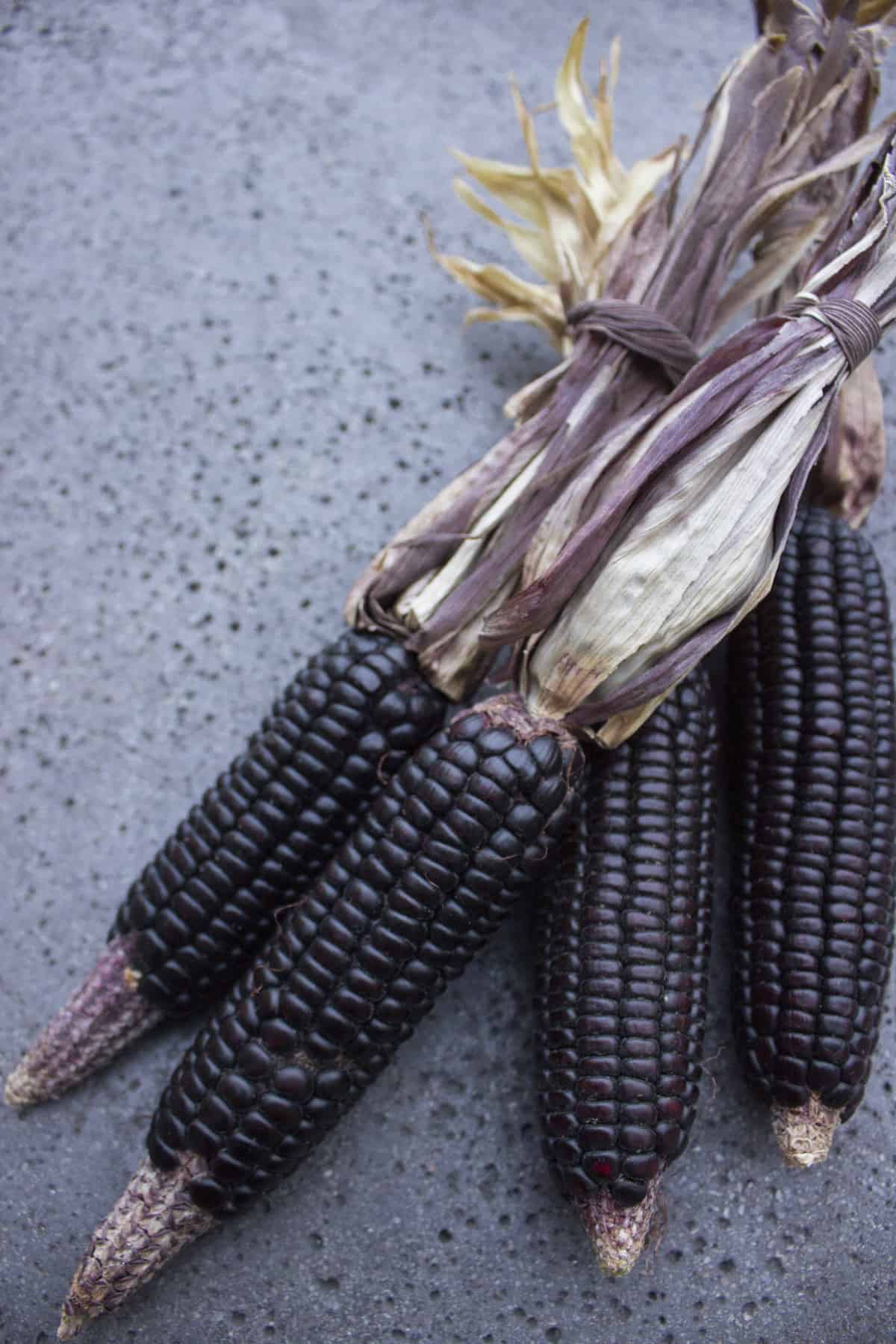 Despite the challenges, Proyecto Curubanda has proven resilient — even though it is now able to secure just one-quarter the amount of blue corn it got just two years ago.
"I've found a niche market for my products," Salazar said. "Curubanda is present in various agricultural and conscious-living markets around the country, including the Feria Verde [both in Ciudad Colón and Aranjuez], Feria del Trueque and the Mercadito Azul. I've also recently formed good business alliances with well-known shops like Green Center and Automercado, where I sell my pujagua cornmeal in the gluten-free section."
Salazar hopes Proyecto Curubanda will gain strength as more and more people become aware of the precarious state of Costa Rican blue corn. She hopes to begin expansion plans for her enterprise sometime in the near future.
For more information on Proyecto Curubanda you can access the project's Facebook page, blog or contact its office directly via e-mail at curubandacr@gmail.com or by calling its customer service line at 8411-9142.