Kembly Rodríguez, 28, is a self-taught chef completely devoted to culinary arts. She's worked in a variety of settings, but always dreamed of finding her own place – a dream that she has now fulfilled at Fusión Urbana in the heart of San José. At the restaurant, Rodríguez, who majored in communications before taking a different path, offers special service to each client. Diners are asked to call or text the restaurant to let her know they're coming so Fusión Urbana can receive them with open arms and even offer individualized menu items.
The Tico Times had lunch at "Fusión Urbana" and talked to the chef about the magic of cooking, and how she expresses herself in every dish, and love. Excerpts follow.
How did you decide that you wanted to be a chef?
I have liked cooking since I was a child, but I never thought I would ever work in this field. When I was 18 years old I had my first job at a communications network, and  I realized I didn't want to do that; what I wanted to do was to cook. When I was 19 I had the opportunity to live in the United States, where I worked as a babysitter. I cooked for the kids, and the parents told me they loved my food, so they hired me to cook for them as well. I started practicing more and more, and I found a job as a waitress. Anytime I could, I spent time with the chef and asked him about everything in the kitchen.
After a while, I saved money and came back to Costa Rica. I found an opportunity to work in a restaurant in Grecia, but experience was required. When they asked me about it I said I had the experience, although I actually didn't have any! I had no idea what I was supposed to do. It was in 2008, and they gave me the job. I worked there for about three years.
After that I met the co-owner of a few Japanese restaurants in San José. He asked me if I had experience with Japanese food and I told him that I did, although again, I had no idea. I stayed up all night researching Japanese food online. He hired me. I remember I had to put four chairs together and sleep there, because I lived in Heredia, and the man told me that was the only way. So I lived there, just to learn.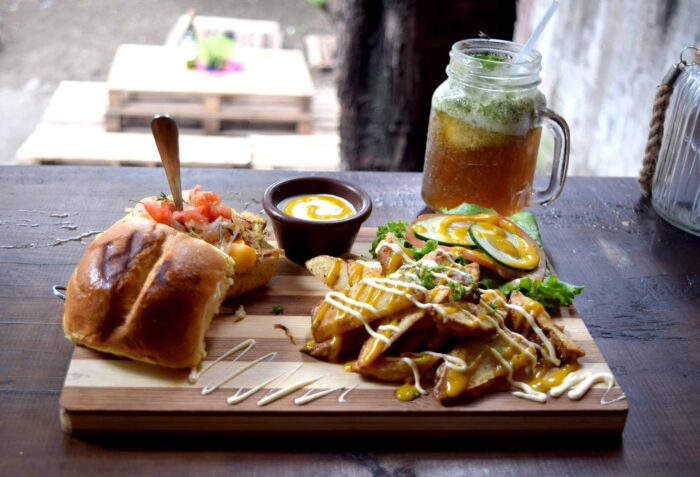 What's the magic of cooking?
I've always said that cooking is a way to say "I love you." It's giving a lot of yourself on a plate. The other people entrusted you with what they are going to eat, what they are putting into their mouths, so cooking is the greatest way to show your love. It's an art like any other, but even more delicate. I know that if I were working for someone else I would be earning more money, but that's not what I want. It's cooking for someone else in the way they tell you to do it, and I don't like that. In the kitchen there shouldn't be rules when preparing a dish. If it's tasty, you have to do it.
How did Fusión Urbana get started?
While I was working I saved money to start my own place. At one point I learned that in Hatillo there were a soda [traditional Costa Rican neighborhood restaurant] that had closed and they were selling all the equipment for less than two million colones [about $4,000] . I used savings and my mom, dad and grandparents helped me, and I bought it all. Then I rented a place in Grecia and in less than two months I started my restaurant: it was the first Fusión Urbana. However, I was subletting from another person, so when his contract came to an end, so did mine. I had to close it.
Then I started a café for Americans with a friend, Latino Café. We sold North American breakfasts like toast with ham, bacon, eggs, huevos rancheros. [Finally], I came here, to the San José location, two months ago. Before that, I was working from home. I had Fusión Urbana in my house and offer only takeout.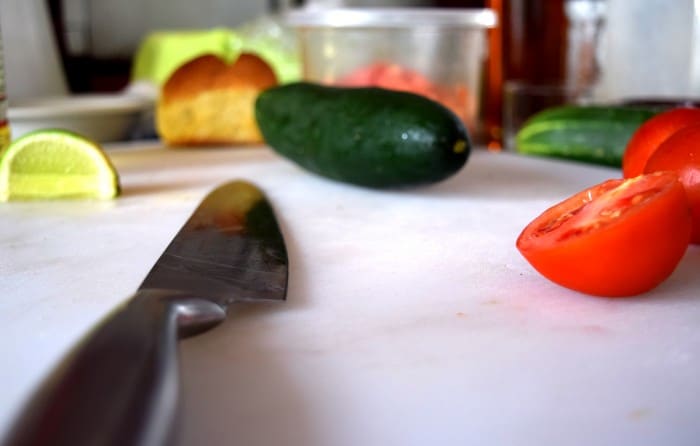 What's the environment you want in your place?
I want something that feels like home, where people feel super comfortable. Something different from just going to a restaurant: pay, eat, and leave. People come and chat and if there's something they want to eat that's not in the menu, I can do it for them. I have always liked the concept of an open kitchen, where you can talk with the clients. I had a boss who used to tell me that when I cooked I had to do it as if it were for my mom, dad, or brother… if not, I wouldn't be doing it with love.  It's true. Chefs at restaurants just cook because they have to: they are like machines and they don't change any recipe, because that's the rule, and they don't treat each customer differently, they are all the same. But customers are all different and they like different things. So, anytime I cook, even though I don't know that person well, I do it as if I was doing it for someone I love.
Starting next week we will start preparing American breakfasts, and we are planting basil, rosemary, thyme, cucumber… Everything is homemade. I don't buy anything. I prepare everything myself, like the mayonnaises and the dressings.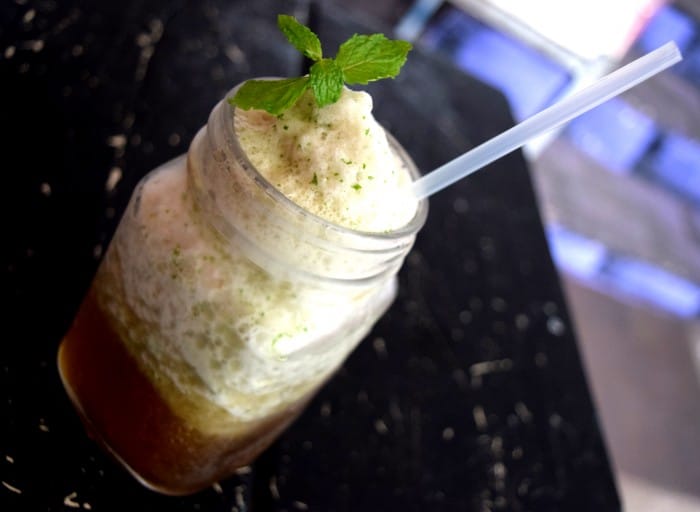 What is the future of "Fusión Urbana"?
My dream has always been to have a food truck and go to the beach on the weekends to sell food there, and during the week I'd like to have a restaurant where the cost is a voluntary fee. In many restaurants, no matter how cheap it is, only the people who have the money to afford it can eat. How is it possible that a homeless person can't ever eat in a restaurant because he or she just can't? They will never be able to do it. Even though they have some money, they won't waste it on a restaurant. They have many other needs. So that's my dream: a place where any person can go and the fee will depend on that person, but offering quality food that anyone can afford.
Fusión Urbana is located 250 meters east of the Carit Maternity Hospital on the main road toward Plaza Víquez in downtown San José. For more information, visit the restaurant's Facebook page or call 7299-9389.