The Tico Times' first public event, which took place Saturday at the old Steinvorth bar in downtown San José, brought together key figures in the local craft beer movement and beer lovers for a night of craft brew, food, and candid discussion about Costa Rica's ongoing beer revolution.
With award-winning brews like Costa Rica Meadery's Caribeño and Cervecería Primate's San José IPA flowing from the taps, as well as newer beers like Domingo 7's Canejo Mago IPA, and new brewers like husband and wife team Hoppy Ideas, a wide-array of local products were on hand.
A roundtable talk with Costa Rica Craft Brewers Association head Luís Arce, Cervecería Primate and Stiefel Pub owner Adolfo Marín, La Selva brewer Re'em Jacob and Domingo 7 general manager Rafael Cruces delved into the main challenges the young industry faces.
"Right now running a brewery is almost impossible," Jacob said. "Getting into the artisan beer industry and trying to constantly produce the same beer using the same method is more than just art, it's science."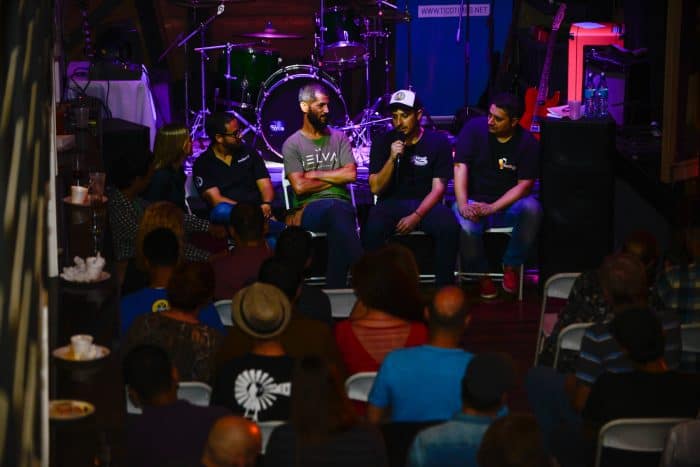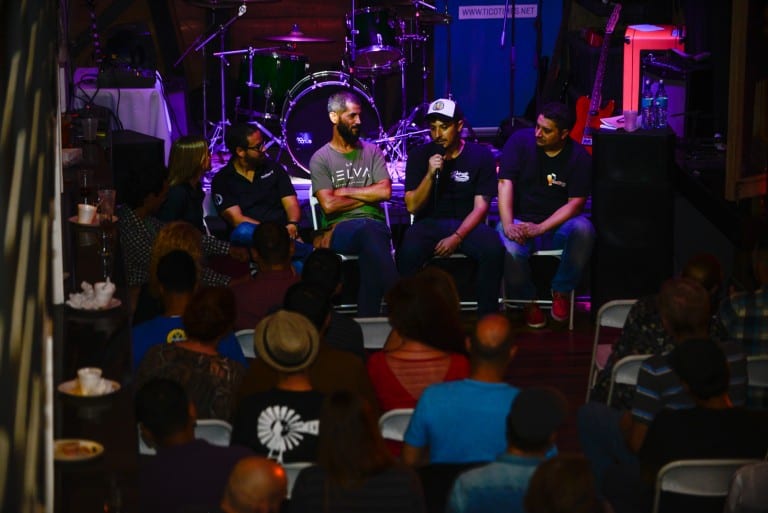 Citing problems with bureaucratic hurdles and changing laws, Jacob and his fellow beer makers gave the audience a behind-the-scenes look at the daily problems they confront. The panel also touched on what the future of Costa Rica's beer scene may hold and its evolution from zealous homebrewers making beer in their garages to a now steady offering of gastropubs and brewing plants.
"When you are a homebrewer you can make a beer and it doesn't need to be exactly the same every time," Arce said. "When you are a microbrewer you need to listen to what people want and you need to make as few mistakes as possible to make sure the beer is always the same."
The brewers also noted that Costa Rican ingredients — including coffee, tropical fruits and Costa Rica's spring waters — give the country's beer producers ample space to carve out a unique identity in the craft beer scene worldwide.
"We just need some more time to really figure out what Costa Rica craft beer is going to be," Arce said. "It will be interesting in a few years to see where it's going."
See also:
Costa Rican craft beer: Growth spurts and growing pains
Legal skirmishes cause rifts in Costa Rica's craft beer industry