Though it may sound like a dream job for every beer lover, running a microbrewery in Costa Rica can sometimes be about as enjoyable as a day-long hangover.
Gustavo Arroyo, the owner and sole employee of Bora Brewing Co., which was formerly known as Búho ("owl" in Spanish), knows this first hand: he recently ended a two-year legal battle with beverage giant Florida Ice & Farm (FIFCO) over the name of his company. FIFCO, besides bottling mainstream domestic beers like Imperial and Pilsen, owns Domingo 7, the line of specialty beers that the conglomerate launched in 2014 in response to the country's craft beer movement.
The craft beer industry worldwide is full of David and Goliath stories like this one. And in Costa Rica, legal issues, especially around trademarks, are already creating fissures in the nascent movement.
Arroyo, a 32-year-old former homebrewer with sleeve tattoos etched into each arm, said he spent $6,000 in legal fees in an unsuccessful attempt to fend off Domingo 7 from the Búho name, which he said he was using first. The National Registry awarded the name to Domingo 7 in February, along with image rights to the owl that adorns the label of its amber bock.
Attorney Paola Castro, who did not defend Arroyo but who addressed his case at a recent brand awareness workshop sponsored by the Costa Rica Craft Brewers Association, said Arroyo technically never registered his brand name, although Arroyo contends it was under study at the National Registry.
"From my understanding, Gustavo's brand was not yet registered before Florida Ice & Farm registered it," Castro told The Tico Times in an email. "What Gustavo alluded to in the defense process was that he had prior use, but that is something that is very difficult to prove, and with the existing registry belonging to Florida Ice & Farm, it's a difficult process that Gustavo, or any other person or business, has little probability of winning."
After losing the long legal process, Arroyo had to change his company's entire image just over two years after starting his company. He said although he's received a tremendous amount of support from consumers, he had a sentimental connection to the owl name and logo.
"For Florida Ice & Farm, it's just a name that they can market and use a pretty image to get people attracted to it," Arroyo said. "For me, it meant something else because it was totally linked to the memories of my father growing up. … he always liked owls and had a bunch of owls collected in different forms. It's something more personal."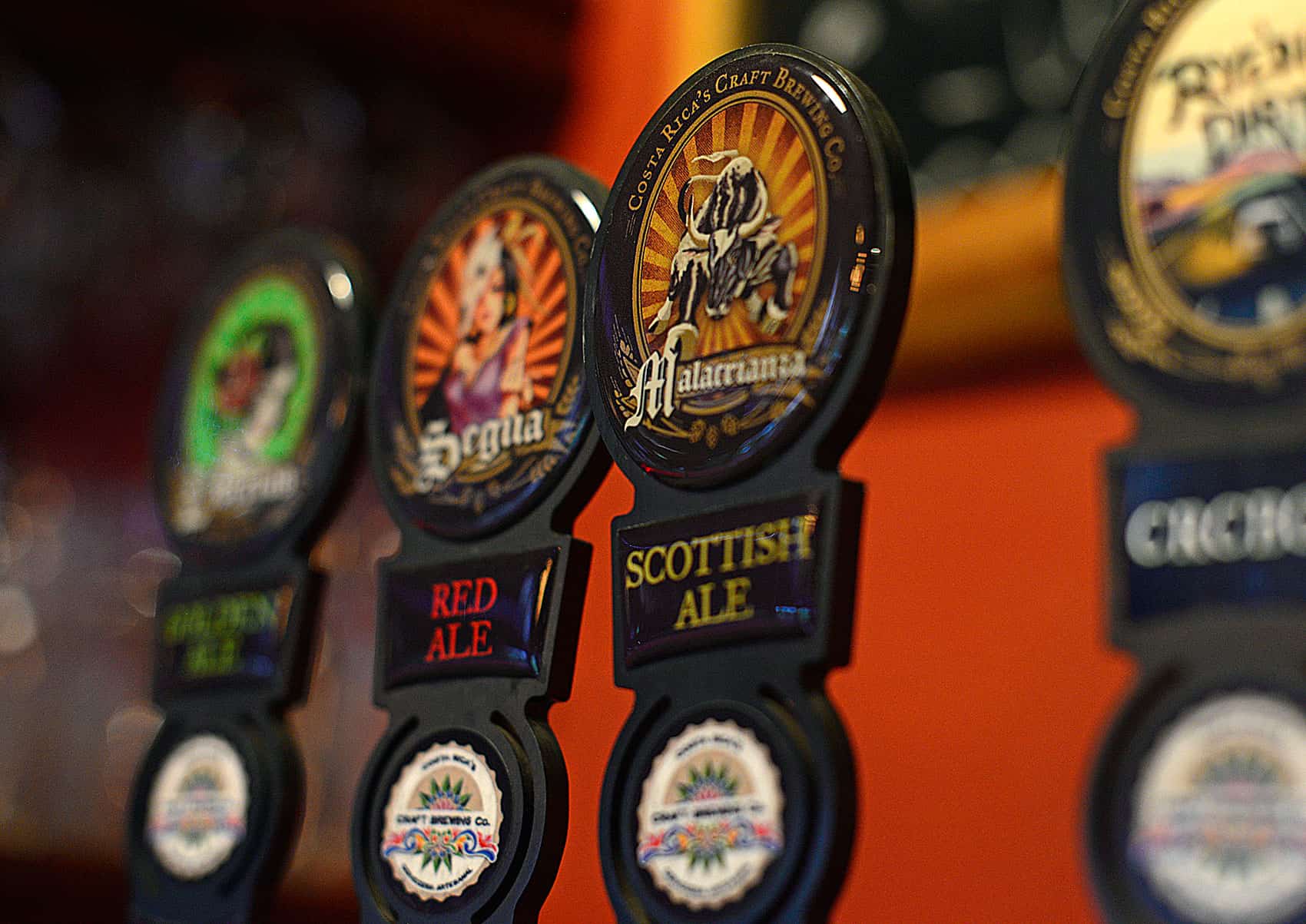 Rafael Cruces, the general manager of Domingo 7, said the company had all of its paperwork ready in 2014 before sending it to the parent company to finalize with the National Registry.
"For any industry, what you have to do is make sure your brand is registered," Cruces said. "There's a lot of misinformation out there for young business owners starting their companies. Especially in the world of alcohol, there's a ton of legal checks you need to fill."
Cruces said he wanted to avoid a long, drawn-out legal dispute with Arroyo, but that because the craft brewer was unresponsive to phone calls and emails, he had to go through the courts.
"We invited him to talk on various occasions," Cruces said. "He never wanted to talk until we sent a final warning that the brand was property of Domingo 7. It was a shame because we didn't have any intention of doing it like that."
Arroyo said when he did finally talk to representatives of Domingo 7 during the dispute, they invited him to the beach, but he declined. (Cruces remembers inviting Arroyo somewhere but couldn't remember if it was the beach.)
"It was like they wanted to take me out to party and forget about the problem, but I wasn't going to do that," Arroyo said. "They only invited me out to drink so that I could forget this was an issue and it wouldn't become anything bigger. But I had to keep fighting for what belonged to me."
He said that during a second phone conversation with Domingo 7 employees, he was offered a deal in which he would be allowed to use the owl brand name and logo for one year, then transfer it to Florida Ice & Farm at the end of the year.
"I said 'no' because I didn't want to be tied to their company at all," Arroyo said. 
See also: Costa Rica's craft beer scene strives to balance growth, quality control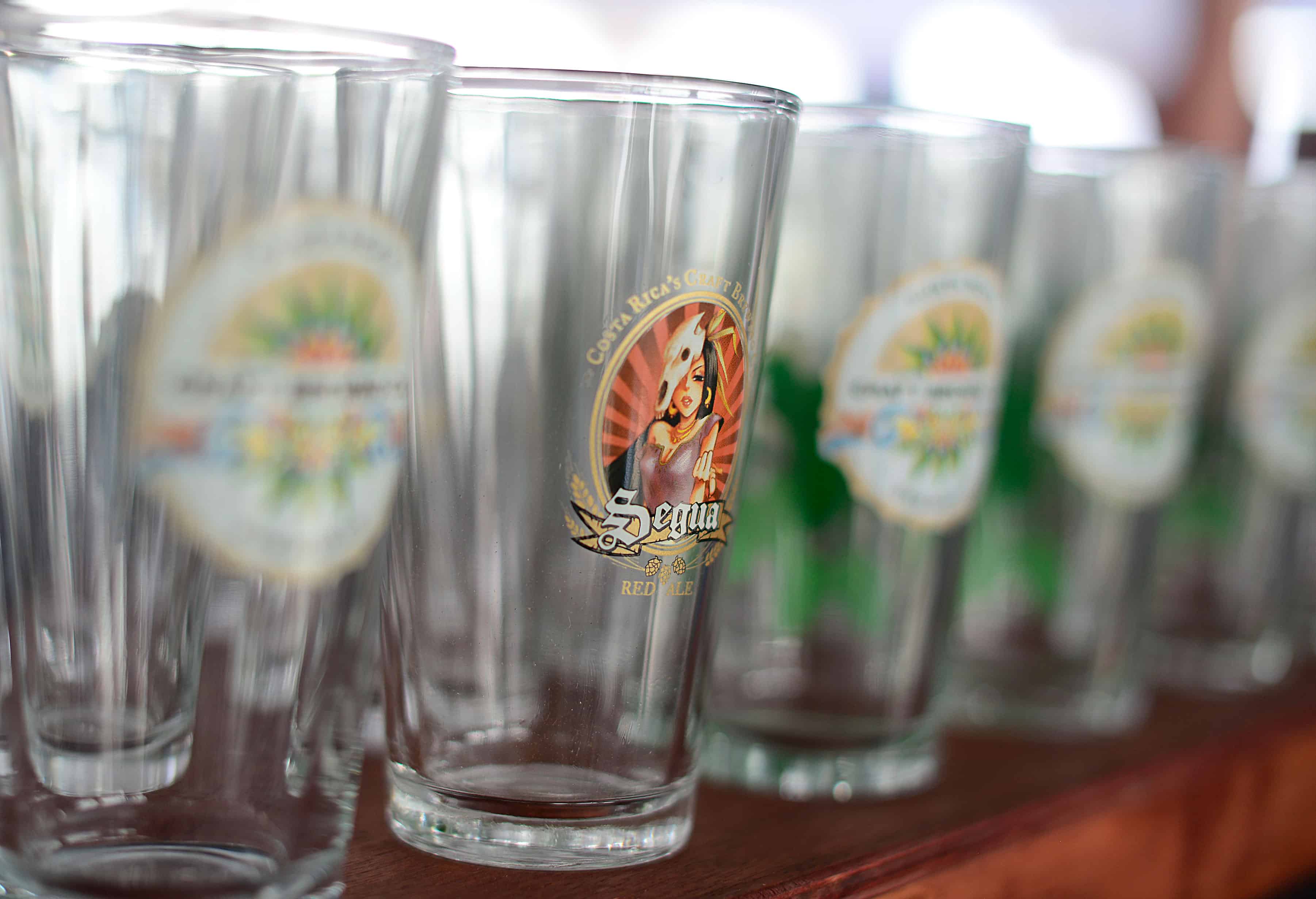 Arroyo's case highlights a persistent drag on Costa Rica's relatively young craft beer scene. Whether it's fighting against mega-company Florida Ice & Farm, the government, or each other, many of Costa Rica's small brewers seem to get baptized early on into the industry's realm of potential legal disputes.
Costa Rica's Craft Brewing Company, which opened in 2010, is widely considered the first of the country's current wave of craft brewers. Its founders, including U.S.-born Peter Gilman, were able to carve out a niche that has turned craft brewing into a popular industry for young entrepreneurs here.
Gilman's attorney Juan Carlos Retana said that when Gilman started, he had a nightmare of a time trying to define the industry in the eyes of the state.
"It was extremely hard because the government literally didn't know what it was or how to classify it," Retana told The Tico Times.
Since those initial hiccups, Costa Rica's Craft Brewing Co. has continued to face nagging legal problems, including anonymous complaints channeled through the Health Ministry and Culture Ministry.
Last year, the First Circuit Court ruled in favor of the company in a complaint that, in part, argued that the logo for the company's popular Segua red ale, which depicts a half-woman, half-horse figure stemming from Costa Rican folklore, was inappropriate. Costa Rican law prohibits advertising for alcoholic drinks that uses "famous people or those with special abilities" or national symbols to encourage drinking.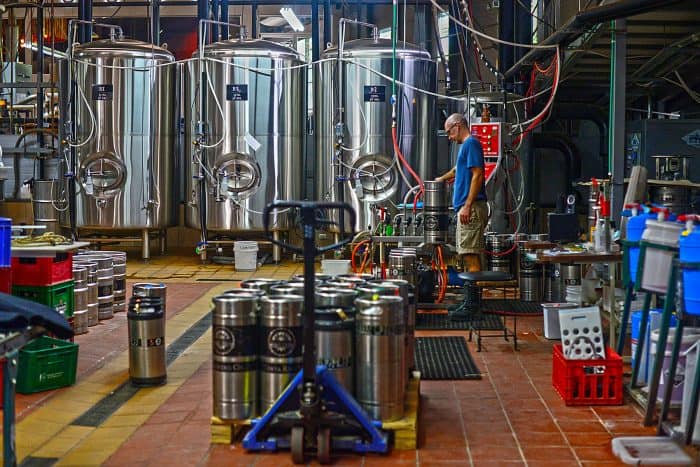 Retana said none of the anonymous complaints that Costa Rica's Craft Brewing Co. received could be traced back to their origin.
Ignacio Castro, the general manager of Treintaycinco, said he's also received several anonymous complaints against his company, including one alleging that he was spiking his beers with illicit drugs. He said Judicial Investigation Police showed up at his small brewery to inspect it but left soon after when they realized the complaint was frivolous.
Castro said that for law-abiding companies, the anonymous complaints represent an annoyance more than anything and that any potential legal disputes can almost always be avoided among honest brewers.
Castro criticized Domingo 7's case against Arroyo over the Búho name. "We believe that among beer makers, you don't do that," he said, referring to the company's ultimate reliance on lawyers to settle the conflict. "We can always resolve things as a community," Castro said.
This idea of unwritten rules among craft brewers in Costa Rica's small but growing beer landscape was something the 39-year-old from Venezuela learned early on. When starting his brewery five years ago, Castro intended to name the company "Malacrianza," after the legendary Costa Rican bull.
However, Gilman had supposedly already registered the trademark for his strong scotch ale. Instead of waging a legal war, Castro said he eventually let it go.
"We've had some ups and downs with Costa Rica's Craft Brewing Co., sure," Castro admitted. "But our problem was solved without ever having to go to court. At the end of the day, we changed the company name and that was that."
Conflicts continue to pop up between brewers. Adolfo Marín, the co-owner of Stiefel Pub and Cervecería Primate, told The Tico Times on Tuesday that he planned to hand a cease and desist letter to the Costa Rica Beer Factory for naming its new apple bock "San José," which happens to be the name of Marín's award-winning IPA.
Though Marín said it's impossible to register "San José" as a brand name with the National Registry because of its potential for prolific use among different industries, he said the craft beer industry had unwritten rules on copying names.
"I find it super unethical and really think this could destroy these core ideals that the craft beer movement should be about," he said.
Costa Rica Beer Factory owner Jaime Zuluaga said he had never heard of Marín's San José IPA and, as of Tuesday, had yet to hear from anyone about the possible name conflict.
https://www.facebook.com/copacervezas.deamerica/photos/a.171848986284591.39118.171742502961906/729209380548546/?type=3&theater
Marín said he has plans to bottle San José IPA in November, but said a possible confusion of products could delay that process.
Potential product confusion is a major issue on the business side, where negative feedback can sink a young company. In that sense, Arroyo of Búho-turned-Bora Brewing Co., takes some small comfort in leaving the owl behind.
"It's maybe even better because before when it was Búho, the brands were getting confused a lot," Arroyo said, referring to the cell phone app Untappd, which lets users rate and review beers.
"Sometimes people would give terrible reviews, and it wasn't even my beer."
Correction: An earlier version of this story stated that Judicial Investigation Police had inspected the Treintaycinco brewery "bottle by bottle" to make sure no drugs were present. The brewery's general manager Ignacio Castro later clarified that police did show up, but didn't actually carry out an inspection. We regret the error.