There's a stuffy, cream-colored room behind the locked door that contains the recipe for success. Four silver vats and a few paint barrels with clear tubes sticking out may not look like much, but they're holding what's just been named one of the best beers in the Americas.
After winning a silver medal Wednesday at the Copa Cervezas de América competition in Chilé, Stiefel Pub and Primate Brewery co-owner Adolfo Marín said from his pub's tiny brew lab that he primarily sent his San José IPA to the contest to get some feedback from the respected panel of judges there.
"And we ended up with the second best IPA in all of the Americas," Marín said. "I still can't believe it."
In all, four Costa Rican breweries earned five medals at the biggest beer competition in Latin America. Brewers from Canada to Patagonia sent their best products to the festival to be judged by some of the world's top beer critics in the week-long contest that ends Saturday.
When paired alongside countries with long-standing microbrewing infrastructures like the United States, Brazil, and Mexico, the small Central American country made a name for itself in the world of beer, despite being just five years into the craft beer movement.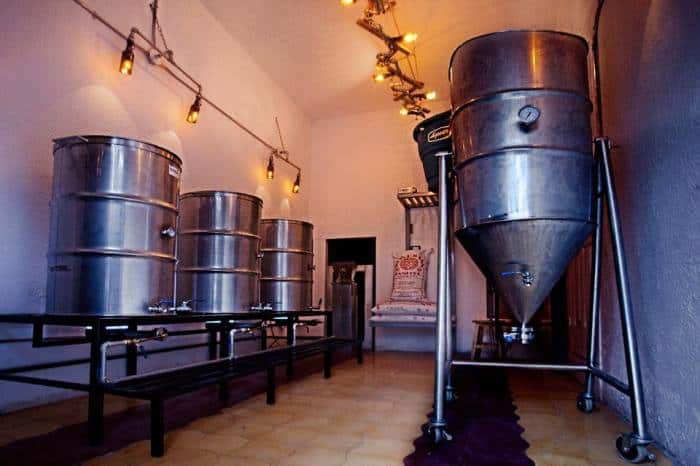 Marín, who owns Stiefel Pub along with 26-year-old business partner Selman Montes de Oca, said one of the most difficult aspects of producing and selling artisan beer in Costa Rica is making sure people actually know other brews exist beyond Imperial.
"We opened this place and the Health Ministry didn't even know how to classify it," he said of his gastropub in Barrio Amón. "Before us there was nothing really that existed. But now it's growing exponentially and it was slow at first because Costa Ricans didn't know what craft beer was."
Costa Rica's Craft Brewing Company, which began producing its microbrews in 2010, also took home a silver medal at the Copa Cervezas de América for its scotch ale Malacrianza. For the past five years the brewery, recently named as one of the top 100 craft breweries in the world by London's Future Publishing, has been leading the charge along with Stiefel Pub to turn people's attention towards more flavorful and rewarding beers in hopes of creating a viable marketplace.
"Our goal is to educate the public," said company founder Peter Gilman. "We're the ones who opened up the market and we invite our competition to see our customers and jump right into it."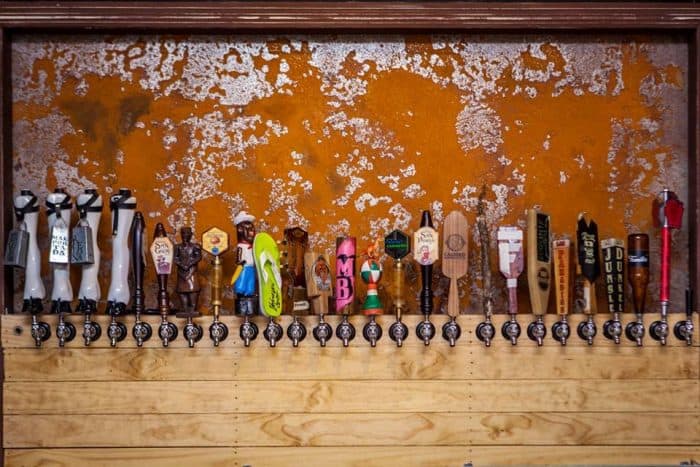 Stiefel Pub and its two-month-old offset Casa Brew Garden in Barrio La California, which Marín operates with guitarist Ignacio Duarte of the band H7G, sell Costa Rica's Craft Brewing Company's beers, alongside taps featuring many of the country's other microbreweries, around 40 in total, that have popped up in the last few years. Marín's bars also carry TreintayCinco and Calle Cimarrona, the two other medal-winners from this year's Copa Cervezas de América.
Little by little, the 30-year-old Marín said, Costa Ricans have become more familiar with the different styles of beer as their taste buds evolve past watered-down lagers.
"The people that know beer the most generally like stouts and IPAs," he said. "Now in Costa Rica I see people that were drinking blonde and summer ales last year start to drink IPAs this year."
The industry is so young and so foreign to most of Costa Rica that when producers get malts and hops shipped in from the U.S., Marín said customs officials sometimes get the hops confused for marijuana because the import is so unknown to them.
Gilman, who grew up in the microbrew haven of Colorado, said the hard and non-lucrative work of being a microbrewer here isn't vindicated by medals as much as it is by the satisfaction of teaching people how good craft beer can be.
Said Gilman: "That's the most beautiful part about my job, is to give people their first flight."