A man in a wheelchair wearing a bandana printed with a United States flag wheels himself over to a slight ramp in San Sebastián prison in San José, Costa Rica, while a security guard stares. The prisoner points at the cement incline and says in elementary Spanish that he can't get up himself. The guard swivels the wheelchair around and pulls the man backwards up the ramp before leaving him near the visitor's area.
Cyrus Sepehr, who can't walk due to a debilitating disease, says that he is slowly dying in the overcrowded preventive prison system while waiting for local courts to decide his legal fate. Despite a Dec. 7 ruling from Costa Rica's Supreme Court stating that Sepehr could only remain in San Sebastián if given adequate medical attention, Sepehr says "nothing has changed at all." He says he's had several medical emergencies, like almost fainting, and that it's taken officials up to eight hours to respond to them.
The 53-year-old from the United States has a pair of charges against him in the San José and Pavas prosecutor's offices related to a fraud case. His trial is set to begin Monday in a San José court for the initial charge.
Prison system director Reynaldo Villalobos told The Tico Times that Sepehr is receiving proper medical attention as required by the Supreme Court ruling.
"We're moderating his health constantly," Villalobos said. "When he communicates a situation we immediately attend to it."
In an interview with The Tico Times in San Sebastián, Sepehr said the left side of his body is deteriorating from post-polio syndrome (PPS), which affects some polio survivors by gradually weakening the muscles first afflicted by the initial bout of polio.
Sepehr, who used to be left-handed, has had to learn to write with his right hand because he can't move his left arm enough. He rolled up his pant legs to show his left leg, which is half the size of his right leg. Sepehr said he's lost muscle mass due to being in improper prison conditions in San Sebastián since September.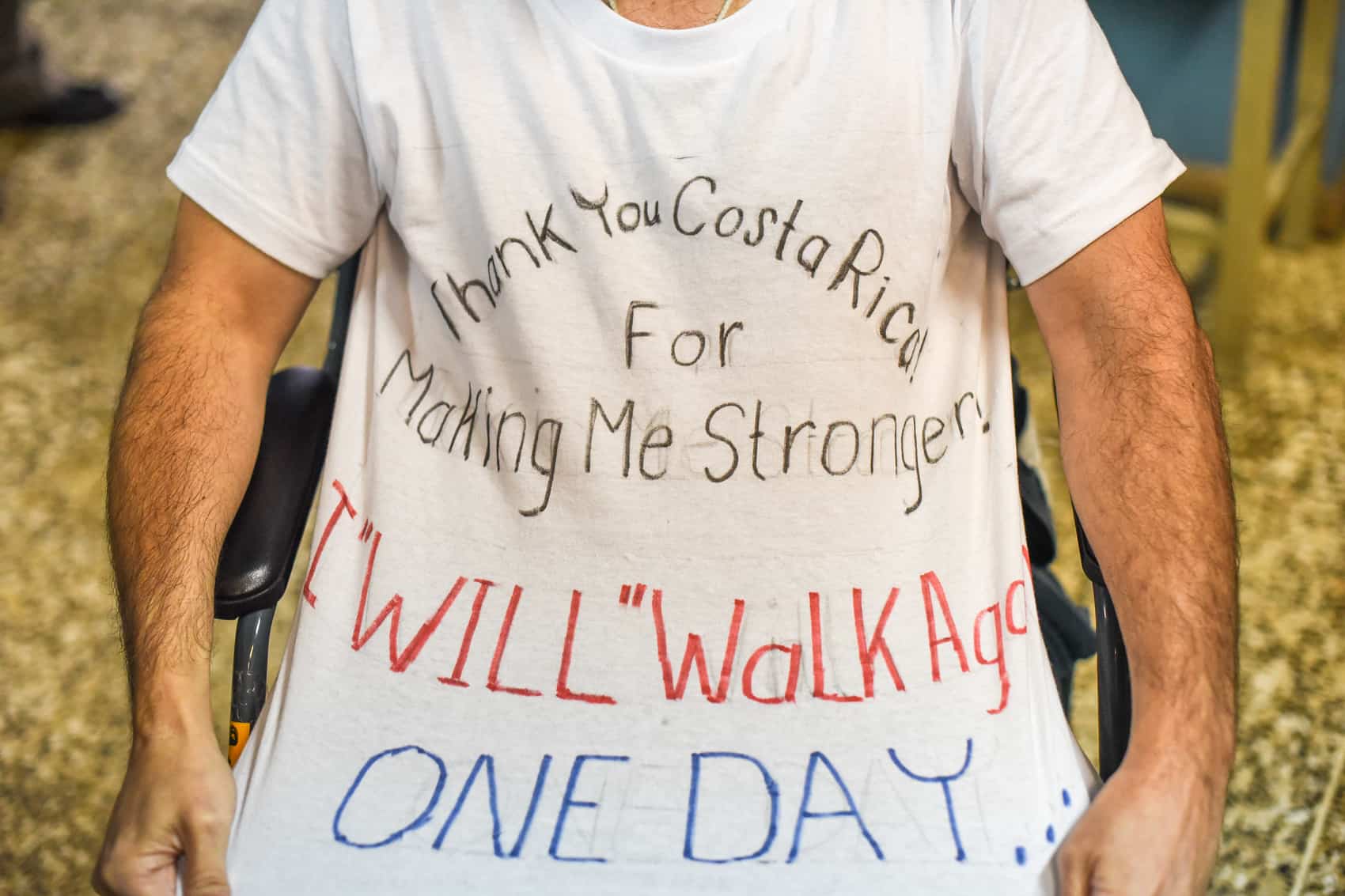 He added that he is unable to go to the bathroom by himself and relies on fellow inmates to help him. Sepehr said he doesn't eat or drink for two or three days at a time to avoid having to go to the bathroom.
"It's so painful, you have no idea," he said. "I have to wait until the morning time and in the morning people are doing their things. They don't care about me."
He said that prison guards and officials have never helped him through basic tasks like going to the bathroom and never check to see if he's been fed.
"The only people that help me are the prisoners," he said. But prisoners have told him they're worried that if he has an accident while they're taking care of him, it may look to guards like they did something to harm Sepehr.
"So now they don't even want to help me anymore," he said of the inmates.
Sepehr said no one from the Justice Ministry has contacted him and that the only authorities he hears from are representatives of the U.S. Embassy.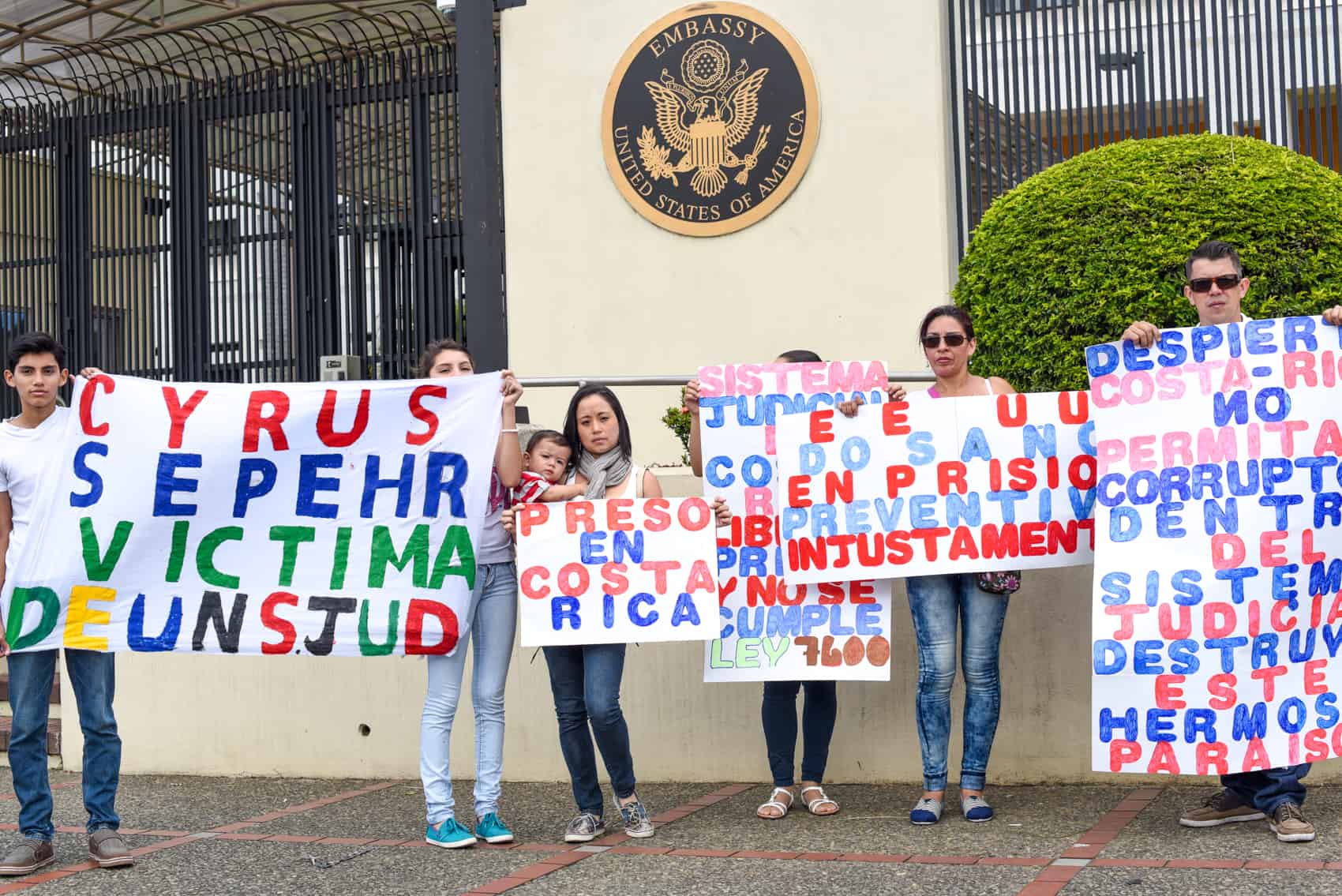 The charges against Sepehr stem from a criminal complaint made by a former real estate partner from the U.S., alleging that Sepehr took money for properties that he never officially transferred over to the complainant. Sepehr's defense team, which includes lawyer Guido Núñez, maintains that the real estate transaction was legally carried out and finalized. Núñez said that continued delays in a potential transfer of his client to a hospital or house arrest, as well as delays in court proceedings, are directly harming Sepehr's health.
"Everyone is delaying the process for so long that he won't be in a proper state of health by the time the trial ends," Núñez said. "Being in that prison continues to cause a severe amount of damage to him."
Núñez said he sent a formal request to the warden and the prison's medical directors to outline Sepehr's conditions and address what they are doing to take care of the prisoner. He says he has not heard back from the officials at San Sebastián.
Sepehr has been a Costa Rican resident since 1995 along with his family, he said. He owns numerous properties in "strategic locations" across the country, he said, including many in Puntarenas province, where the lands linked to the fraud allegation are located.
"My case has been a very inhumane case but also a mysterious one," Sepehr said. "What they have done to me in Costa Rica has not been acceptable."