When Iranian-American Cyrus Sepehr was thrown into a preventive prison in Costa Rica under suspicion of fraud, he could still walk. But in just four months he's been relegated to a wheel chair, and the left side of his body is now paralyzed, according to his attorney, José Brenes.
The 52-year-old Sepehr, who was diagnosed with post-polio syndrome (PPS) in 2014, is seeking his release from the notoriously underfunded and overcrowded San Sebastián prison south of San José, due to his illness. He and his defense team successfully have argued to Costa Rica's Supreme Court that he does not receive enough medical attention for his PPS, which affects polio survivors by bringing back the disease's symptoms decades after the initial virus is eliminated.
"The inhumane conditions that exist in the prisons are worsening his health – it's [a case of] neglect of a human being," Brenes said. "He needs constant medical attention including comprehensive physical therapy."
Sepehr's friends and members of his family say they will hold demonstrations in several countries Tuesday morning to raise awareness of what they call a violation of human rights. Locally, a protest will take place in front of the U.S. Embassy in San José, joining others at consulates in the U.S. states of California and Florida, the nation's capital, Washington D.C., and in Germany.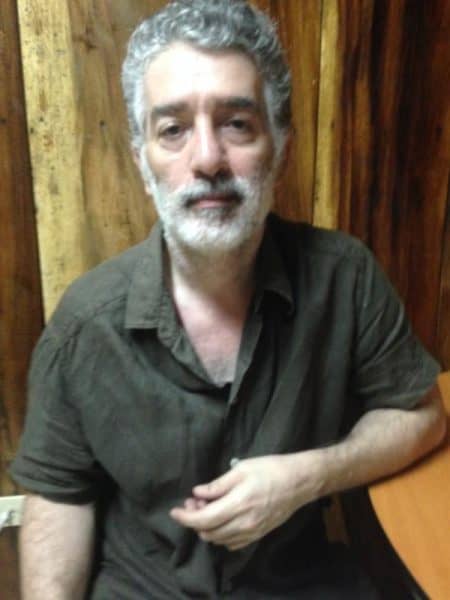 In a phone call with The Tico Times last Friday, Sepehr said a former real estate partner is wrongfully accusing him of charging for properties that the ex-partner claims Sepehr never gave him. Sepehr said the transfer of two properties, both in Puntarenas province, was done clearly within the law and that 500,000 shares were transferred to the former partner.
The man filed a fraud complaint at the Prosecutor's Office in San José's and Sepehr was arrested by Interpol in Costa Rica upon arriving at Juan Santamaría International Airport outside the capital, on May 3, 2014. He was then released from preventive prison on $1 million bail, he said. After being ordered to stay in the country, Sepehr collapsed and was taken to CIMA Hospital in Escazú, a southwestern suburb of San José. He remained a patient at CIMA from May 2014 to April 2015, the daily La Nación reported.
Costa Rica crime: A murky justice system?
From this point the story becomes murky, and details vary depending on whom you ask. Authorities say Sepehr illegally fled the hospital, and prosecutors accused him of violating the terms of his conditional release on bail. Sepehr and his attorney, however, both said he left the hospital legally. Sepehr then traveled to Nicaragua, where he was arrested a few months later and extradited to Costa Rica under the initial fraud charge from the San José Prosecutor's Office.
Sepehr said that not only is he being jailed unjustly because of his deteriorating health, but also that the fraud charge against him is baseless.
"I don't understand why a prosecutor would take a case like that," Sepehr said. "The only thing that really explains this is their ignorance or corruption."
According to a legal document obtained by The Tico Times, the Costa Rican Supreme Court ruled in favor of an appeal filed by Sepehr's defense team in December 2015, stating that the Justice Ministry must provide Sepehr with proper medical attention or transfer him to a hospital.
"Conditions like overcrowding, lack of hygiene, and the absence of minimum treatment for dealing with diseases, added with the post-polio syndrome, make his stay more and more difficult," the Supreme Court stated in its ruling on Dec. 7, 2015. Sepehr lacks the sufficient space needed for someone in his condition and even the basic medical rehabilitation necessary to combat PPS, the court added.
Sepehr told The Tico Times that nothing has changed since the Supreme Court decision, and he depends on other inmates to feed him and help him go to the bathroom because his paralysis has become severe since last September.
"The Supreme Court has already given the orders to remove him but they haven't acted on those orders," Brenes said. "What we're hoping for is that they quickly resolve this situation, primarily by freeing him and putting him under house arrest while the investigation continues."
Due to the U.S. Privacy Act, a spokeswoman from the U.S. Embassy in San José said she could not comment on Sepehr's case or the protests planned in front of the embassy on Tuesday at 10 a.m.
Sepehr said he and his wife became Costa Rican residents in 1995, and they always considered the country to be their home.
Said Sepehr: "This was home until I found out this paradise has a negative side, which is its justice department."