Once the window's red curtains open up, the afternoon light spills into the third story of the 100-year-old building. A splash of colors from the yellow-painted ministry next door, the amber bricks of distant rooftops, and the green of early summer leaves make the window a living mural. It invites the eye to take in a historic part of downtown San José that blends the old with the new, the foreign with the native.
In Costa Rica's capital, often maligned for its mismatched architecture and pollution, the historic districts of Barrio Amón and Barrio Otoya beckon like an aesthetic oasis for those looking to live or work downtown.
"It looks so much different from the rest of the city, which can be very chaotic," said Huaika Reale, the co-owner of Otoya's 1155 building. "Here it's more tranquil. It's the heart of the city."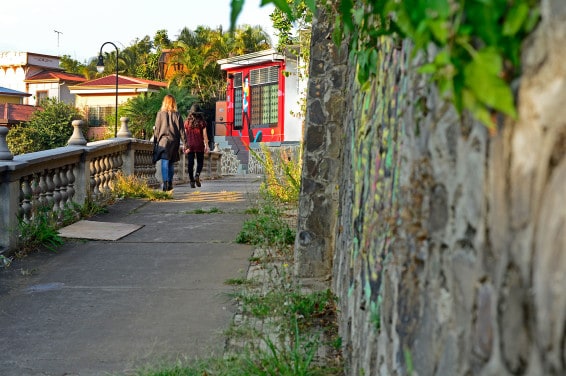 Her neoclassical-style building, erected in 1910, straddles the edge of Barrio Otoya on Avenue 9. And the word "neoclassical," meaning both new and old, perfectly captures the architecture and the feel of both Otoya and the bordering Barrio Amón. Though they are some of the oldest parts of San José, new art galleries, restaurants and cafés keep sprouting up.
Mauricio Alguilar, who rents a pair of apartments by the Simón Bolivár Zoo in Barrio Amón, says the district is perfect for renters because of its accessibility to a wide range of diversions.
"It's a place where the apartment doesn't just function as a bedroom," Alguilar said. "You can walk around, enjoy the parks and the museums. It's not just a space where you go to sleep and then ask, 'Where am I going to go this weekend?'"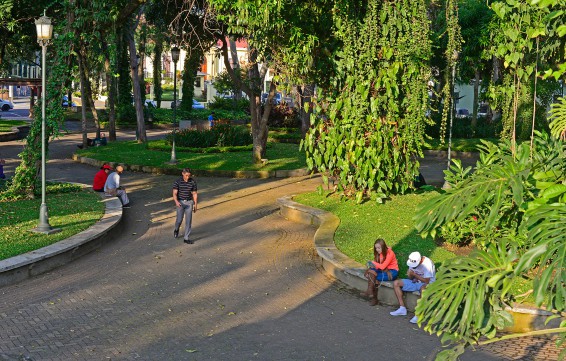 Alguilar's modest-sized, one-bedroom apartments are available to rent monthly or daily and include most furniture and accessories that any traveler or longer-term resident would need. However, as is the case with many living quarters in Amón or Otoya, there is no garage space or included parking in the rent cost. Though that can be a detractor for renters with cars, Alguilar and Reale both said you don't need a car to live here.
"It's not like Escazú, where everyone needs a car because the distances are so far," Reale said. "Everything here is within reach."
And though some may fear that more walking, especially at night, can be a security risk, police patrol watches have increased and more businesses equate to more 24-hour security guards watching over the neighborhood. Both Reale and Alguilar commented that the neighborhood has become a much safer place, even in the last five years.
The area has accumulated such a good reputation from its levels of safety and accessibility that important cultural enterprises have either popped up in recent years, or been able to thrive off a consistent and dedicated clientele.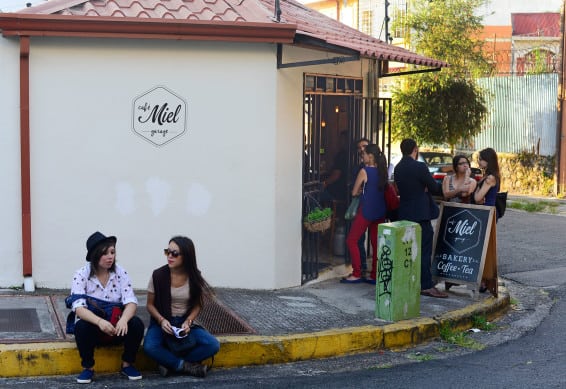 Places like Galería Talentum, Café Mundo, the Center for Costa Rican Film, and Café Miel (which is part of Reale's property) are just some of the attractive spots that have brought charm to Amón and Otoya. These businesses, along with other area eateries and art galas, are what Alguilar says makes this area such a special place to live.
"There's a lot of these little paradises that have moved into Barrio Amón and have made it a more interesting place to be," he said.
Alguilar said his target market of renters is locals and foreigners who work or study nearby and want to live an independent lifestyle in the city. His first-floor apartment is available for $450 per month, while his second-floor studio is priced at $56 per day.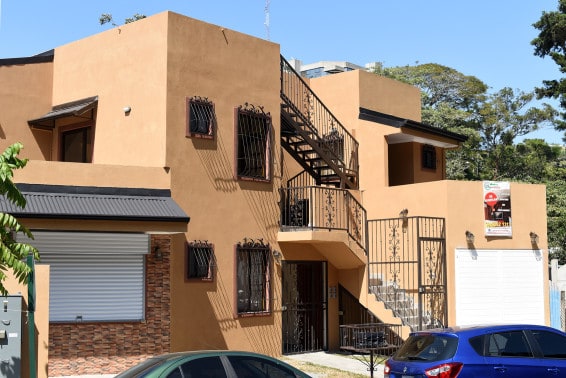 Reale said most of the inquiries she receives on her apartments are from Costa Ricans. Though both are unfurnished, she has a large apartment available for $600 and a smaller apartment on the market for $550. The building also shares space with offices on the top floor, the Otoya 1155 restaurant just below, and the first-floor Café Miel.
Reale and Alguilar currently have their apartments available for rent to any interested occupants.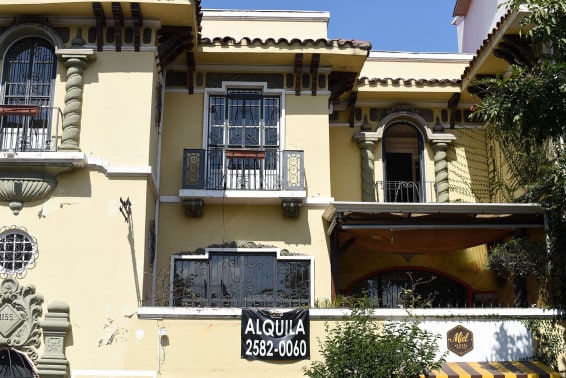 Alguilar said the municipality should shine a brighter light on Amón and Otoya to attract more interest and more visitors to a place he calls one-of-a-kind.
"If you've traveled through the capital cities of other countries, there are always historic districts that are colonial style," Alguilar said. "Barrio Amón is a Victorian-style, neoclassical district and there's nothing like it anywhere else. It's a jewel on the crown of San José."