Any initial hope for major change in Costa Rica's business world under President Luis Guillermo Solís has waned as the business sector continues to struggle with issues they have long blamed for what they say is the country's lack of competitiveness and lackluster business climate. But not everyone agrees with that assessment: Costa Rica ranked well this year compared to regional competitors in some aspects of its commercial and investment climate.
On a microlevel, the year brought its share of colorful scandals and intrigues — some of which were not amusing to Costa Rican consumers.
Here's a roundup of the most relevant business stories of 2015:
1. Business sector support for President Solís wanes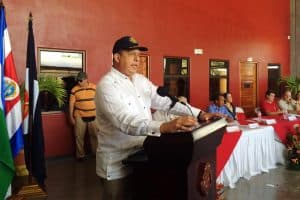 Separate surveys conducted among private-sector employers this year showed that most disapproved of President Luis Guillermo Solís's performance thus far.
A poll conducted by consulting firm Deloitte found that six out of 10 company managers disapproved of Solís' first year in office. The figure was even lower than that given to former President Laura Chinchilla after her first year in office.
Surveys from two business associations, the Chamber of Industries of Costa Rica and the Costa Rican Union of Private-Sector Chambers and Associations, showed similar results, feeding general pessimism, low hiring expectations and minimal investment throughout the year.
2. Fiscal reform postponed until 2016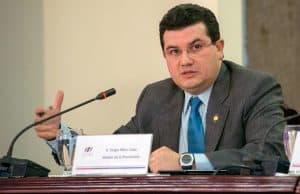 Since the beginning of his term last year, President Solís has repeatedly said that increasing revenues is a priority for his administration. In March, the government unveiled a series of proposed amendments to Costa Rica's sales and income tax laws aimed at raising around ₡600,000 million ($1.1 billion), equivalent to 2 percent of the national economy.
But after an angry reception from the business sector, the Solís administration has held off on promoting passage of the amendments in the Legislative Assembly.
Presidency Minister Sergio Alfaro Salas announced on Dec. 1 that proposed reforms to increase sales tax from 13 to 15 percent and to create a global income tax would not be part of the Assembly's agenda for the period of extraordinary legislative sessions — where the President gets to define the agenda — that runs December-April.
3. The avocado war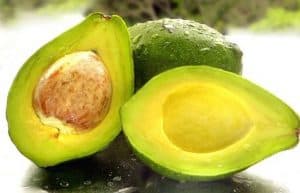 In May, Costa Rica set off a panic among the country's avocado lovers when it decided to temporarily ban avocado imports from nine foreign countries, including the world's largest producer, Mexico.
The Livestock and Agriculture Ministry said at the time that a virus called "sunblotch" affecting avocado crops around the world — especially the coveted Hass variety — drove the country's Plant Health Services to close Costa Rica's borders to imports of the fruit.
The decision sparked heated debate and a few political stunts, including one by Communications Minister Mauricio Herrera. The minister went to a Subway restaurant after the chain announced it would temporarily stop serving scarce avocados here and offered the manager a bag of local avocados. Mexico filed a complaint in July before the World Trade Organization, saying that it should have received prior warning from Costa Rica about the ban.
Meanwhile, the Costa Rican Chamber of Exporters and Importers of Perishable Products said the ban was heavy-handed and a threat to Costa Rica's trade relations with other countries.
Since the ban, Costa Rica has turned to other avocado producing countries to satisfy demand.
4. Love, divorce and cooking gas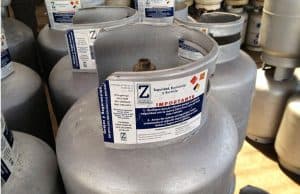 A love-related legal conflict involving Costa Rica's largest distributor of cooking gas caused a shortage in May that affected thousands of homes, restaurants, hotels, hospitals, schools and prisons.
The once-happy couple who owns Gas Zeta, Miguel Zaragoza and Evangelina López, got separated and a large portion of the company's operations were suddenly halted after a Texas court granted the couple a divorce and ordered a division of assets.
In a news release, López said that the Costa Rican people, just like her, "were suffering because of her husband's love affairs."
Costa Rican and U.S. courts have yet to agree on just who owns what part of the company, but gas distribution has resumed.
5. Chifrijo-gate moves forward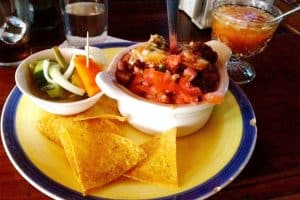 After nine months of legal proceedings, a Cartago civil court agreed in July to move forward with hearings in a case against 49 hotels, restaurants and bars which are being sued for alleged unauthorized use of the name "Chifrijo" to sell one of Costa Rica's favorite bar foods, or bocas.
Miguel Cordero, owner of Cordero's Bar in Tibás, northwest of the capital, registered the name "Chifrijo" at Costa Rica's Registry of Industrial Property Trademarks in 2002 as "Chifrijo Cordero's." He is seeking $15 million from businesses of all sizes across the country for using the brand name.
The widely famous boca derives its name from two of its main ingredients: chicharrones (pork rinds) and frijoles (beans). Other ingredients include diced tomatoes, spices, hot sauce and tortilla chips.
Last year, Judge Mauricio Vega Camacho dismissed Cordero's claim of "infringements to the Trademarks Law and unfair competition," claiming the dish is prepared with common ingredients and without any particular preparation, therefore it can not be patented.
Cordero's attorney, Ariana Araya Yockchen, appealed, stating that Judge Vega misinterpreted the terms of the complaint. "Our claim is for the use of the brand name, not for the dish. Anyone can prepare it and even sell it, but they can not sell it using the name 'Chifrijo,'" she said.
Each of the 49 defendants, ranging from small bars to international franchises such as KFC and Hooters, as well as several hotel chains, must respond to the complaint either with arguments against the claim or by requesting a settlement with Cordero.
6. Good news for the capital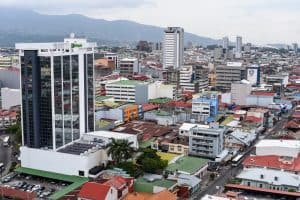 The Costa Rican Investment Promotion Agency reported in November that San José leads the region in four of the 12 categories of "The World's Most Competitive Cities 2015" ranking.
The ranking is determined by four firms specializing in the analysis of potential locations for the establishment of multinational operations: Conway, Moody's Analytics, Tractus and Oxford Economics.
Costa Rica's capital tops Latin American rankings in the areas of Life Sciences, Electronics Manufacturing, Business & Financial Services and Information Technology.
San José also ranked third in Transport & Logistics and fifth as the best location for companies in the Chemicals & Plastics sector.
7. Uber launches in Costa Rica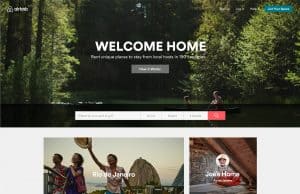 The arrival of the popular ride-hailing service Uber gave a big boost this year to Costa Rica's sharing economy — while simultaneously enraging traditional taxi drivers and confounding public officials.
Uber's start was rocky. During its first day in August, a car belonging to an Uber driver was reportedly vandalized because of the driver's association with the company, and traffic police impounded two Uber cars.
The government initially declared Uber's service illegal and threatened to fine chauffeurs caught driving passengers. But as the year closes, the service is still operating.
A survey from the polling company Unimer taken soon after the company launched here found that 75 percent of Costa Ricans said they would use Uber.
8. Record number of tourists from the US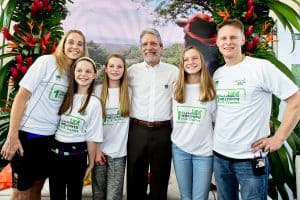 The Kratochvils, a Washington state family that arrived at Juan Santamaría International Airport in mid-December, were celebrated by the Costa Rican Tourism Board (ICT) as the 1 millionth tourist (even though there were six of them) to arrive from the United States in 2015.
This is the first time that more than one million U.S. tourists have arrived in Costa Rica in a single year.
Attracting more tourists from the U.S. is currently one of the Tourism Ministry's main goals. The ministry has boosted advertising efforts abroad and has worked to attract more flights from that country. U.S. tourists account for 40 percent of all travelers entering Costa Rica each year, according to ICT.
Two U.S. airlines announced this year that they would begin flights to Costa Rica for the first time, Alaska Airlines and Southwest Airlines.
Six other airlines opened new routes this year and three others increased the number of weekly flights. That represents a 6 percent increase in the number of seats available on flights from the U.S. over the previous year, Tourism Minister Mauricio Ventura said earlier in December.
9.The pink bank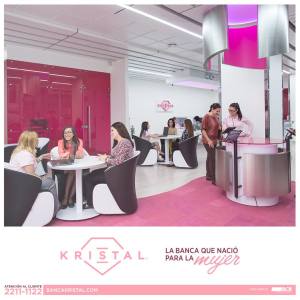 The state-owned Banco de Costa Rica (BCR) invested more than $8 million to launch the first five branches of Banca Kristal, a new bank that caters exclusively to female customers. Banca Kristal employs only female bankers who work at facilities with pink walls and pink carpets and include a play area for kids.
The initiative has drawn severe criticism, mostly from women.
BCR plans to open at least 15 additional Banca Kristal branches. Bank officials say the goal is to address problems women face at traditional banks, while allowing women to manage finances without losing their femininity.
President Luis Guillermo Solís has refused to comment on Banca Kristal, but Vice President Ana Helena Chacón has joined lawmaker Epsy Campbell and other prominent figures in criticizing the bank.
"It's a bank for women that doesn't incentivize women financially," Campbell, a member of the ruling Citizen Action Party, said in an op-ed. "Instead, it promotes the most traditional norms of society, those which the Banco de Costa Rica considers only belonging to women."
Check out the bank's latest promo video on Facebook. The comment section below the video is especially entertaining. 
10. Tico companies relocate to other countries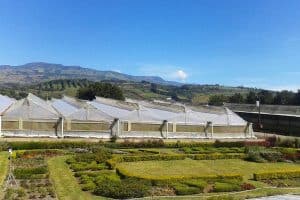 Businesses open and close every year, but this year was marked by decisions from several Costa Rican companies to abandon the homeland.
Company owners said they were driven out by excessive red-tape and high public utility rates and operation costs.
In February, iconic Costa Rican food company Alimentos Jack's confirmed plans to move 50 percent of its operation to the U.S., El Salvador and Nicaragua over the next five years.
"The country has gotten very expensive and risky," CEO Andrés Ignacio Pozuelo Arce said at the time.
The move from Alimentos Jack's, which opened for business 51 years ago in San José, initially includes the dismissal of 150 of the company's 700 employees. Following relocation of the manufacturing plant, the company likely will dismiss the rest of its 450 workers.
Costa Rican flower company Flores de Exportación also announced plans this year to move its operations out of the country — to Guatemala in March 2016. The company has since begun dismissing its 400 employees.
Company manager Fernando Altmann Weston said that complications with legal requirements and local regulations made the company's owners decide to leave.
"It's not just a cost issue. It is a matter of excessive red tape and frequent delays by government agencies responsible for issuing permits," he said.