PARIS – Michel Platini told AFP in an interview Tuesday that he is determined to fight for the FIFA presidency and to clear his name after being banned for eight years.
Platini and FIFA chief Sepp Blatter were suspended by FIFA's ethics committee over a 2 million Swiss franc ($2 million) payment made to Platini in 2011 for work carried out between 1999 and 2002.
Corruption charges against the two men were dropped by the FIFA court, but they were found guilty of "abusive execution" of their powers and a conflict of interests.
The Frenchman was informed by FIFA on Tuesday evening that he must take any appeal to them first before being able to go to the Court of Arbitration for Sport.
That means, even if he does clear his name, his chances of meeting the Jan. 26 deadline to submit his candidacy for the FIFA presidency are extremely slim.
Excerpts of the interview follow:
AFP: How do you feel after the ban?
MP: I am thinking about it, I am struggling to understand. Why? How did we get to this? I did some work, I asked to be paid, I sent an invoice, I was paid, I paid taxes on that. That was in 2011. It was a debt that was settled, full stop. Then in 2015, the Swiss justice wanted more information. Then it took off at FIFA and a lot of people at FIFA are happy that this issue happened, this story. And here I am suspended from all football-related activity for eight years. What was the FIFA ethics commission doing between 2011 when I was paid and 2015? Was it asleep? All of a sudden, suddenly it woke up? Oh yes, it woke up in a FIFA election year when I am a candidate. It's amazing.
You are in the middle of a fight?
I am fighting against this injustice. Nothing else. What I don't understand is that it is the same company that paid me, with a bill in 2011, that in 2015 is dragging me before its ethics commission. And it is stopping me today from doing my work at UEFA, taking part in the draw for Euro 2016 in Paris and preparing for this tournament.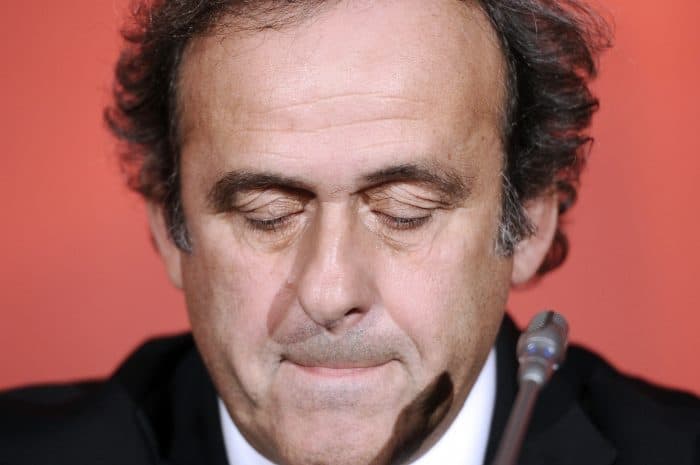 What are the next steps?
I am fighting against this injustice from court to court. There you go. But in the meantime, my name has been dragged through the mud in the press. Whatever happens my reputation has been sullied. I have been kicked in the teeth. I have been put in the same bag as Blatter.
Your two names are linked in the ethics commission decision.
The people on the ethics committee are more focused on a timetable question — to stop me from standing in the FIFA presidential election — and scandal-mongering than in ethics. They are not ethical, they are pathetic.
The corruption charge was dropped.
I'm so happy! There is no corruption in this affair. I am proceeding on the basis of the principle that the truth will come out and my innocence will be acknowledged.
You did not like to lose as a footballer. Did you feel that what happened on Monday was a defeat?
No defeat. It is more a victory when you consider that the prosecutor dealing with the case at FIFA had demanded a life ban. A life ban! And why not? Go ahead while we are at it! What a joke.
What action will you take?
Later I will go to the civil courts in Switzerland to demand damages. But first there is the Court of Arbitration for Sport. It is the real match starting. Before the dice were rolling in front of the ethics commission. How could someone who defends FIFA go against the interests of this body? These FIFA judges are so-called independents, but it is FIFA who pays them, for example. What do they hold against me? Oh yes, I should have told the FIFA executive committee 'by the way, FIFA owes me money and it is going to pay me.' And they would have replied: 'Yes, and so what?' And today I am condemned for not saying that. It is shameful. Everyone looks after their own business. It was not for me to tell the executive committee, but for those who paid me.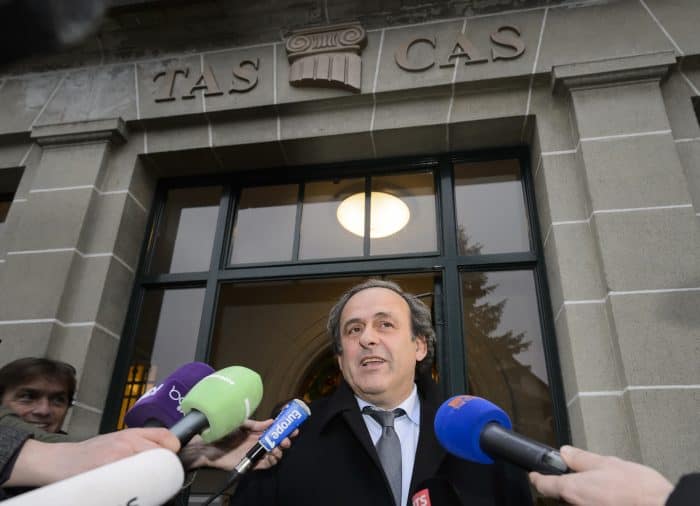 Isn't the timetable too tight now for you to stand in the FIFA election?
What is troubling is that I have no certainty about the timetable ahead. As long as I have not had the reasons for the suspension I cannot appeal before the CAS. Without certainty on the timetable, I don't know how the match will play out. I said about the FIFA scandals and Blatter in May that 'enough is enough.' Now I say go step-by-step. I will fight to clear my name.
Is clearing your name more important than standing for FIFA?
I still have my honor. My conscience is clear. There are a lot of people who say bad things about me, that's all. But I also get a lot of support from a lot of federations who tell me to fight, not to give up. The question is what is the timetable for getting out of this trap? And if I win I will have to submit my candidacy by Jan. 26 before Domenico Scala [the head of the FIFA electoral commission]. Another obstacle, … I will fight. But then I will take my responsibilities according to what happens. I know what I want but there are others to take into consideration. All these stories do a lot of damage, particularly to the credibility of institutions. And I have always said that institutions are more important than people.