It's not easy in the daily news business to carve out the time and headspace to work on in-depth pieces. But we know that our long-form stories, which range from painstaking investigations to whimsical adventures, are a big part of what makes The Tico Times stand out among other media in the region.
With that, here's some of our best work in this category during 2015: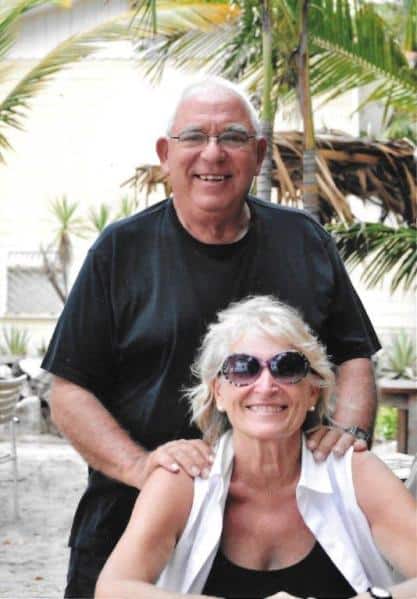 Paradise marred: Who killed Barry Lawson?
Barry Lawson was a beloved member of the Tamarindo community. He and his wife Suzye owned a popular hotel at Playa Langosta and they ran a nonprofit organization that raised money to provide scholarships and supplies for local schoolchildren. Barry performed with the local theater group and dressed up as Santa Claus for the local kids at Christmastime.
On April 1, several men entered the couple's hotel, tied them up, beat them and demanded they open their safe.
The other intruders, an older man giving the orders and another teenage-looking boy, dragged Barry to two safes located in separate closets that collectively contained tens of thousands of dollars.

"They knew exactly where to take him," Suzye Lawson said.

Barry refused to open the second safe, in the guest bedroom, which contained $32,000 in cash. The Lawsons had raised most of that money for their Amigos de la Educación nonprofit organization, which gives scholarships to young Costa Rican students who wouldn't otherwise be able to afford schooling.
Six days later Barry died from injuries sustained in the attack. The crime has never been solved.
Adding further injustice and terror, less than eight months after the robbery, Suzye was attacked again by a different trio of men at her bed and breakfast. They beat her badly enough that she was bleeding from the face by the end of the ordeal.
"I have to sell the place because I'm just too tired to do this anymore," she said following the second attack.
Tico Times reporter Michael Krumholtz chronicled the events that led to Barry's death and efforts by the community and local authorities to improve security in the popular tourist destination. Read the full story here.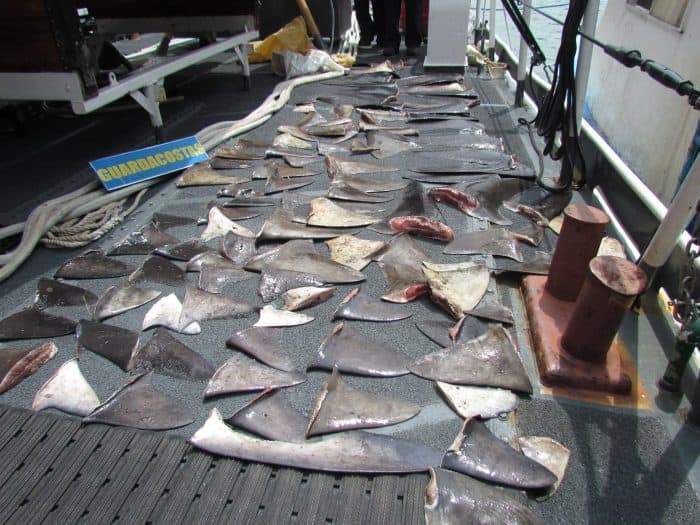 Shark fin scandal in Costa Rica has Solís administration on the defensive
Barely nine months after taking office, President Luis Guillermo Solís became public enemy No. 1 for Costa Rican conservationists after his administration OK'd a shipment of hammerhead shark fins for export to Hong Kong.
Conservationists are questioning the approval of those exports, which they say is a step backwards from previous progress on shark conservation. And it's not just conservationists. The Solís administration faces widespread criticism for what many see as a fundamental betrayal of the country's public environmental principles.
The incident eventually led to Solís' nomination for "Shark Enemy of the Year" from conservation group Sharkproject International. Tico Times Editor-in-Chief David Boddiger dug through documents and grilled public officials to learn how and why the shark fin shipment was allowed, and what it means for Costa Rica's environmental reputation. Read the full story here.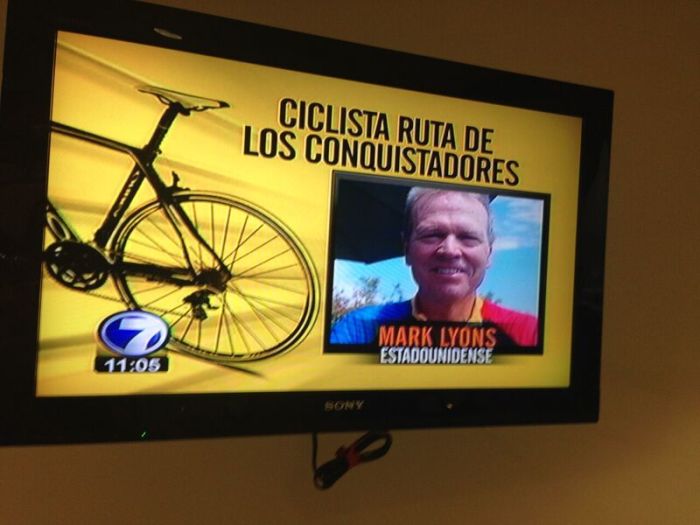 Missing: A Colorado cyclist's 30 shoeless hours in a Costa Rica jungle
Colorado cyclist Mark Lyons was looking for a fun adventure when he decided to participate with a group of cycling friends in Costa Rica's grueling Ruta de los Conquistadores mountain bike race, which traverses the country from the Pacific to the Atlantic coasts. But his adventure went offtrack less than halfway in to the first day of the three-day race when he slipped during a river crossing.
As the current swept and swirled, Mark fought constantly to get himself back into the right position. He went under for long amounts of time, managing to pop up just long enough to catch a breath before being pulled down again. Though his ordeal would last another 30 hours, this was his darkest moment.

"Am I really going to die in a river in Costa Rica?" he thought.
Through interviews with Lyons, members of his cycling team and race organizers, Managing Editor Jill Replogle chronicled the cyclist's emotionally and physically charged survival story. You can read it here.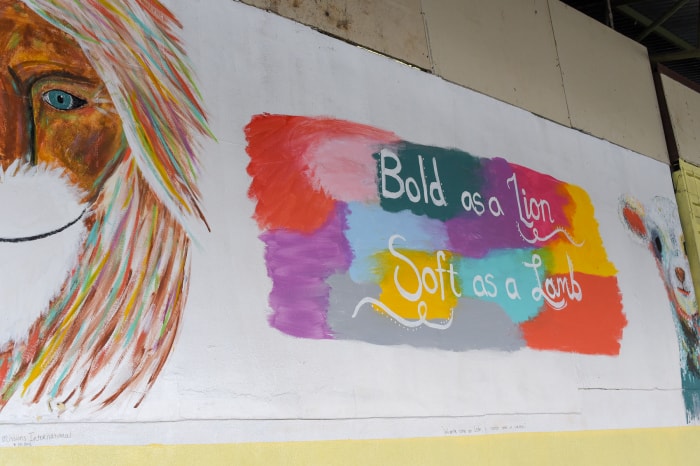 The silent killings of San José's new psychopath
In the 1980s San José was terrorized by a serial killer who earned the nickname El Psicópata for his brutal methods and targeting of women and couples on dates. This year a new serial killer began to roam the city's streets — but this psychopath is getting much less attention.
One less addict. One less prostitute. One less thief.

It doesn't take long to count the reasons why so many people in the city either aren't aware, or just don't care, that an at-large killer has strangled the life out of eight women.
Reporter Michael Krumholtz went to the San José slums where this latest serial killer has claimed most of his victims. He spoke with friends and family of the victims and with an investigator who has spent his career trying to understand the mind of a psychopath. Read the full story here.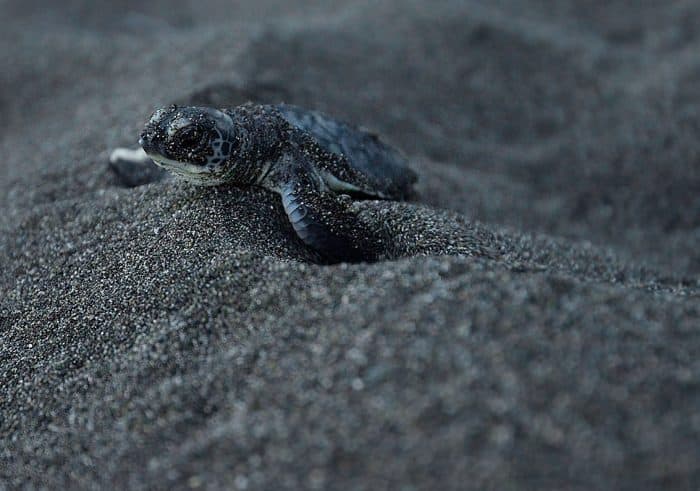 The L.A.S.T. stand
Less than two months after seven defendants were acquitted in the brutal murder of turtle conservationist Jairo Mora, dedicated turtle defenders were out again on Caribbean beaches, potentially facing the very same poachers who killed their comrade. But the good guys' presence had dwindled.
For years L.A.S.T.'s Pacuare Program was able to save hundreds of the beach's turtles each season, but a growing sense of insecurity spurred by Mora's murder led to a drastic decline in the number of volunteers in 2014.

Although volunteer numbers have fallen, the number of poachers has not, and the future of Pacuare's turtles relies on the program's ability to attract more conservationists to the rescue.
Tico Times reporter Lindsay Fendt spent several days with turtle conservationists and residents of Pacuare to try and understand the tension that led to Mora's murder and what the future holds for turtle conservation in the region. Read the full story here.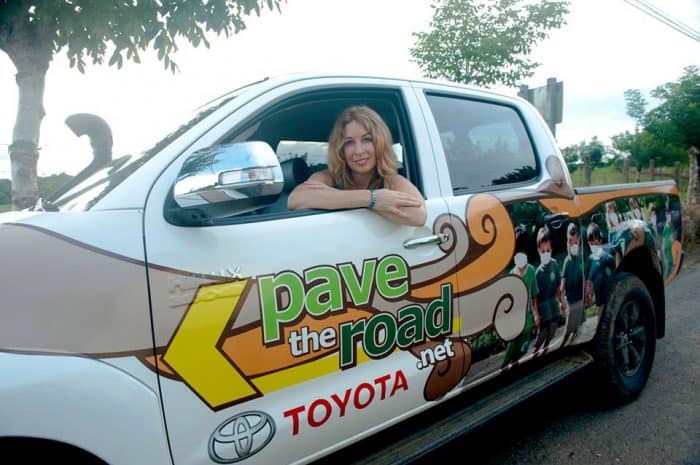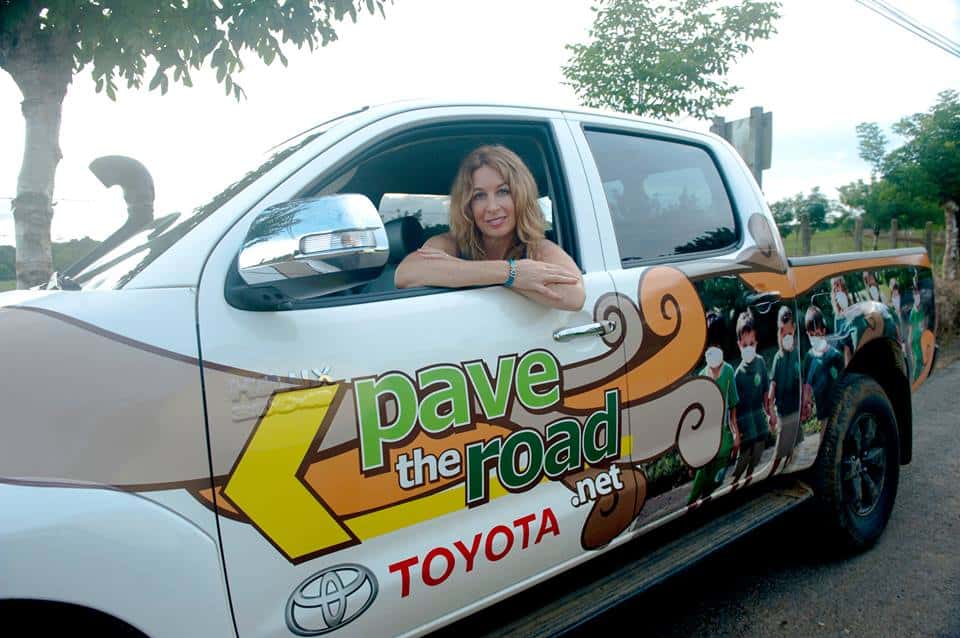 The Road-Builder of Montezuma
Kelly Mason went from working on Hollywood sets to working on paving the Nicoya Peninsula's asthma-causing dirt roads.
"I started by planning to make a documentary," she recalls. "I wanted to put these politicians on camera and ask them about the roads."

Bit by bit, Mason is still making that documentary, and she plans to complete and release a feature film sometime in 2016. Yet Mason can no longer hide behind the camera, because she has gradually found herself leading the effort.
Mason started a nonprofit organization called Pave the Road, which has since teamed up with a slew of high-profile sponsors. And they've won their first victory: seven area schools will have the road that passes by them paved using recycled plastic. Read the full story here.
Thanks for supporting us this year and we'll see you in 2016 with more great stories!