MONTEVERDE, Puntarenas — Up the dust-covered trail that overlooks a chain of valleys below, a faint echo hums from the modest, wooden shack where the front door gets easily jammed.
Inside those walls is Monteverde's bilingual, independent, community-run radio station, Radio Comunitaria Monteverde. It's a young, optimistic project to become the voice for the diverse mountain town popular among tourists and researchers.
"In Monteverde we don't have a newspaper or a TV channel," said 24-year-old station coordinator Mari Wadsworth. "The main means of communication is still word of mouth."
Wadsworth first moved to Monteverde from the U.S. with her family when she was in elementary school. After spending a few years in the scenic cloud forest town, she moved back to the United States, where she graduated from college before being drawn back to Monteverde's allure.
The founders of the station gave Wadsworth free reign of the internet-only radio channel and told her to make it grow into a well-respected news station. A year after it was founded, the radio's first broadcast hit the Internet in 2013.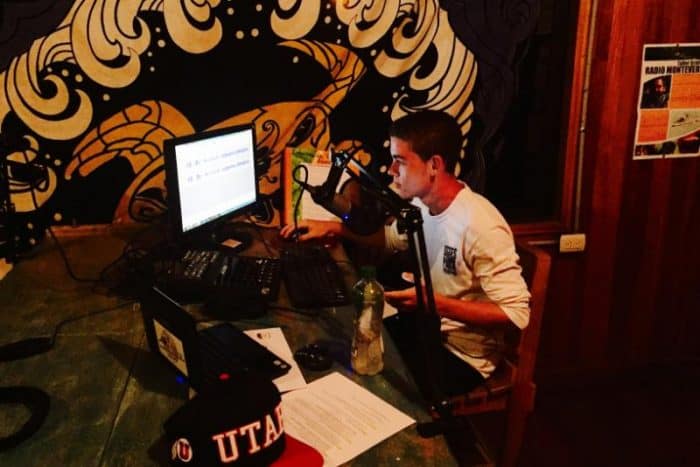 "For the first six months I felt like I was working for a think tank," she said. "We would kind of just take long walks in the woods and envision what we could do with this. There were so many — and there are still so many — possibilities."
Barely two years after the first broadcast, the station has 10 volunteers, mostly from area high schools, and broadcasts a variety of shows in Spanish and English, including news features, music and live events. The station also has a youth program, which Wadsworth said has developed into a place where local young people have a consistent platform from which to be heard.
Behind the youth radio project, Wadsworth said local kids are encouraged to think critically and follow their passions through the evolving medium. An hour-long reggae show, called "Green Cloud," broadcast every Saturday, and a Latin music hour on Wednesdays are two of the more popular shows.
In a place with so many diverse groups, including a notably large Quaker population, Wadsworth said it's often hard to identify the interests of niche markets and cater to them.
Wadsworth, who was raised in a Quaker family, said Radio Comunitaria is bent on meeting the needs of Monteverde's 7,000 residents — Quakers, youth and expat communities alike.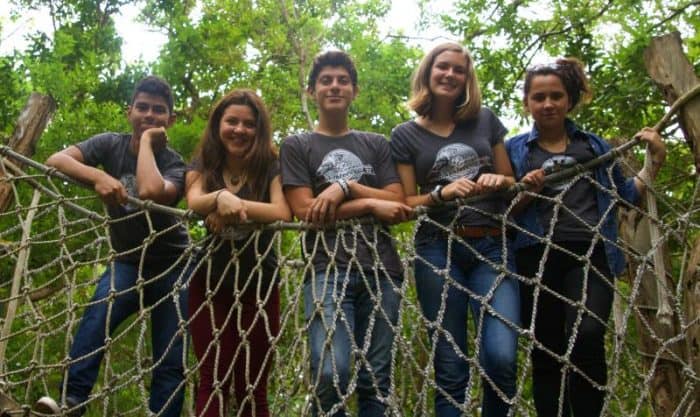 (Courtesy of Radio Comunitaria Monteverde)
As the radio continues to develop, Wadsworth said she and newly hired co-coordinator Max Guarnaccia are looking into applying for nonprofit status and possibly buying a radio tower in order to expand from internet-only broadcasting to local airwaves.
Any future developments on the budding radio project will always center on Monteverde's diversity in a way that brings the community together, and doesn't divide, Guarnaccia said.
"We're trying to dissolve barriers and just let the objective platform of communication thrive," Guarnaccia said.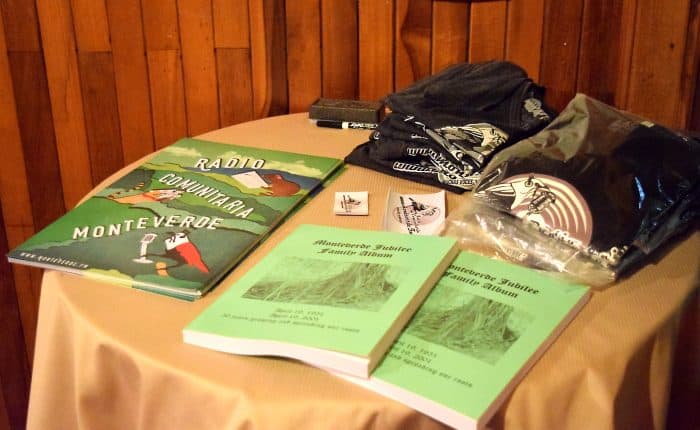 The two agreed that good programming and good journalism will always be the station's primary methods for attracting listeners. They also recognize the unique opportunity to piggyback off the incredible amount of science and research happening in one of Costa Rica's most biodiverse areas.
"One common string here is the environment, it's something that everyone can relate to," Guarnaccia said. "Having a huge part of our journalistic focus in that realm can be relatable for everybody, including the transient culture here and the people who have lived here since the 50s."
As Guarnaccia and Wadsworth look to position the radio as the go-to source for Monteverde news and information, they say it's with the town's unique community in mind.
"We definitely want to try to be the voice for as many of these diverse groups as possible," Wadsworth said.
After all, the radio's slogan is: "Muchas voces. Un Monteverde." "Many voices. One Monteverde."
You can listen to Radio Comunitario Monteverde at www.monteverde.fm.