Barrio Escalante's food, music and craft beer attracted thousands of people to 33rd Street – known as "La Luz" – and surrounding areas on Sunday for the second edition of the Paseo Gastronómico La Luz.
The San José outdoor festival featured 16 restaurants that took their kitchens to the streets, where they offered special menus for the day and delighted diners' palates for 10 hours straight.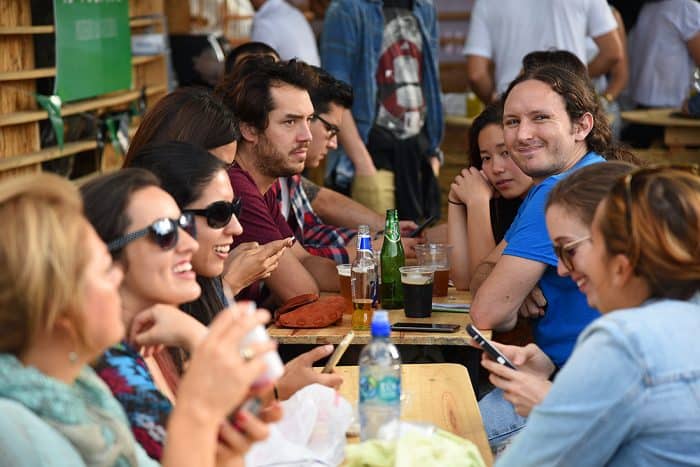 The offering was diverse, with options for everyone's tastes. Luna Roja served classic boquitas, such as as chicasquil burritos, baked and stuffed with cheese; beans; pork rinds; and Salvadoran pupusas. Sofía Mediterráneo honored its heritage with lamb burgers, vegetarian chickpea cakes and baklava.
L'Ancora restaurant featured chef Tony D'Alaimo, who cooked a delicious zucchini stuffed with mushroom sauce and penne pasta. Gamba restaurant's specialty was seafood: fish, skewers and ceviche. Gato Negro's most popular item was its beignets, a delicious Creole dessert from New Orleans.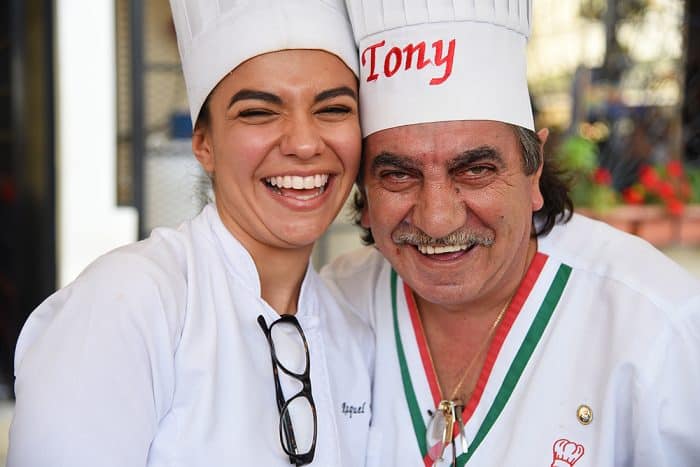 Pizzeria Il Volpino ran the gamut from Pizza Margarita to goat cheese pizza with honey and almonds. Vor vegetarians, Verdísimo restaurant had a special "chifrijo" with soy meat.
To wash it all down, a wide range of craft beers was offered by the Costa Rican Beer Factory – and several other artisanal breweries – with its own sizable menu to go alongside.
The food was extraordinary, and people were delighted, but good eats weren't the only attraction of the day. Outstanding musicians set the tone, and people sang and danced along. To cap off the night, the great "Harmonica Wizard," John Carey from New Orleans, played along with Costa Rican Blues Band JR.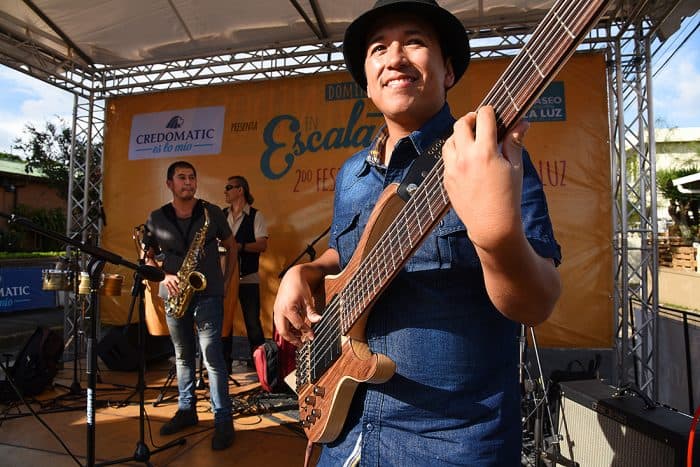 Throughout the day, other attractions along the street included homemade ice cream, jewelry, wine, dancing, parades, and more.
For those who couldn't attend to the festival, don't worry: You can still visit La Luz whenever you want to try some of the delicious and varied options this unusual street – and Barrio Escalante in general – has to offer. Follow wordpress-257819-2837440.cloudwaysapps.com and the Paseo Gastronómico Facebook page, for news of the next edition of the festival.