https://www.facebook.com/FedeSurfCR/photos/a.213742686838.129461.89999916838/10153641214281839/?type=3&theater
Make it a perfect 10 for the Costa Rica surf team.
In what's become a virtual formality, Costa Rica won its 10th consecutive Central American surf championship on Sunday at the tournament on the beaches of San Juan del Sur, Nicaragua. The dominating team performance – in which six Tico riders earned first place honors out of nine total categories – was highlighted by Jacó's Jason Torres and Pavones' Leilani McGonagle, who won the men's and women's titles respectively.
The four other Costa Rican surfers who won their categories were Paola Duarte (girl's under-18), Óscar Urbina (boy's under-16), Rolando Herrera (men's stand-up paddling), and Edith García (women's stand-up paddling).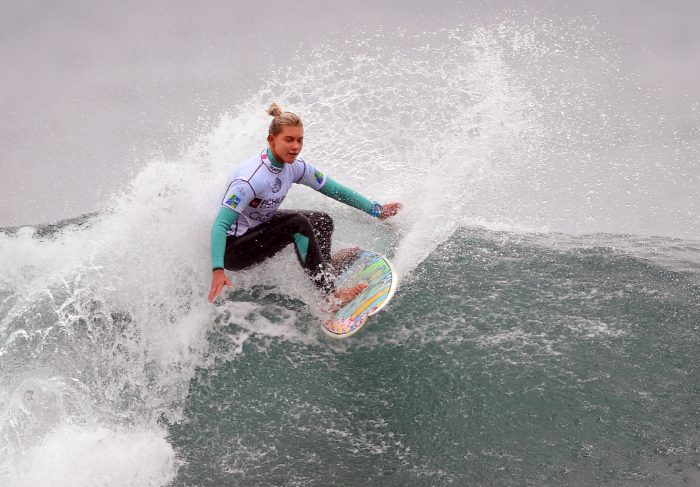 Twelve-time women's national champion Lisbeth Vindas came in second place in the women's category behind fellow world championship team member McGonagle, the decorated 16-year-old star who already ranks among the top women's qualifiers in international surfing.
The country's top two ranked surfers – Carlos "Cali" Muñoz and Noe Mar McGonagle – did not compete in the regional tournament as they finished up their seasons on the World Surf League circuit at the Vans World Cup. Torres is expected to join them in the qualifying series next season, after an impressive 2015 campaign that also included a national title.