Coffee fans will soon have another reason to buy Costa Rican brews. On Tuesday, officials from the Environment Ministry (MINAE) announced a new goal to convert 25,000 hectares of coffee plantations to carbon-efficient farms.
The new plan comes after the U.K. and German governments pledged €7 million ($7.4 million) to expand Costa Rica's existing program of Nationally Appropriate Mitigation Action farms, or NAMAs. The deal comes in the midst of the COP21 climate change talks taking place in Paris through Dec. 11.
Costa Rica began its coffee NAMA pilot program in 2013 with 800 small producers. The donated money will allow Costa Rica to expand the program to more than 6,000 family-owned farms. By 2023, the country plans to have implemented the NAMA best practices in all of its coffee farms.
The pilot farms reforested unused areas of farmland, reduced their dependence on chemical fertilizers and employed other innovations on a farm-by-farm basis. The strategies already have been proven effective. Coopedota, located in the Los Santos region southeast of San José, became the world's first carbon neutral coffee producer in 2011 by utilizing many of the NAMA recommendations.
Along with improving efficiency, the coffee cooperative burns coffee bean byproducts to produce its own energy. The cooperative's members say in addition to helping the environment, the changes have saved them more than $200,000 a year in costs.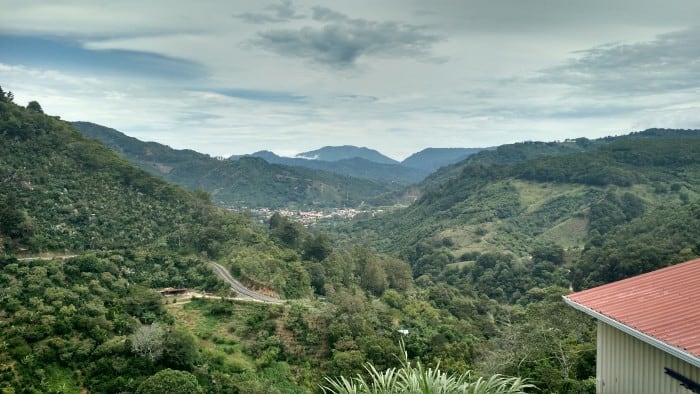 Agriculture contributes approximately 38 percent of Costa Rica's total greenhouse gas emissions, and reducing them in this sector is key to the country's goal of becoming carbon-neutral. Aside from the coffee sector, the Agriculture Ministry already has created a NAMA pilot program for cattle ranches, and a program for sugar cane farms is in development.
While the coffee NAMA program is the furthest along in development, cattle farming is the biggest agricultural polluter, contributing 23.6 percent of the country's total emissions. In January, 100 farms across the country will be put into the NAMA pilot program. By using pasture rotation, reusing animal waste, reforesting unused land and other efficiency improvements, the Costa Rican government hopes to reduce cattle farm emissions by 6 million tons in the next 10 to 15 years.