WASHINGTON, D.C. – Mitigating the expected ravages of climate change – let alone investing in sustainable infrastructure projects – won't come cheap, say finance experts who calculate the cost at a staggering $110 billion a year for Latin America alone.
As negotiators from 195 countries gathered Monday in Paris for 12 days of make-or-break climate change talks under the COP21 banner, a small group of scholars met in Washington to discuss the role 11 leading development banks can and should play in promoting so-called "green finance" across the region.
"Latin American delegations can go to Paris with their heads held high, perhaps higher than the region's ever been able to do," said Kevin P. Gallagher, co-director of Boston University's Global Economic Governance Initiative, praising Brazil, Chile and Mexico for particularly strong national commitments to reduce their carbon footprints.
"However, the region's economic downturn will make it much more difficult for Latin American delegates to carry this momentum back to their capitals," he said.
Gallagher spoke at a conference organized by Washington's Inter-American Dialogue, along with his colleague, Fei Yuan, and Brazilian economist Rogerio Studart, a senior fellow at the Brookings Institution. Gallagher and Yuan are co-authors of a new 50-page report titled "Greening Development Finance in the Americas."
With regional GDP growth unlikely to exceed 0.5 percent this year and 2016 not looking much better, most Latin American countries won't be able to finance expensive renewable energy, coastal protection, sustainable infrastructure and other projects needed for the switch to a low-carbon economy – a necessary step in preventing the kind of global warming that may eventually lead to catastrophic sea rise and extreme weather.
See: Costa Rica backs away from 2021 carbon neutrality goal
"These projects need very high up-front investment, and cash flow only comes later on," he said, adding that the private sector avoids such projects for that reason. "However, development banks are uniquely poised to structure finance and can play a key role in financing low-carbon, socially sustainable investments in Latin America in a way that will also spur a recovery."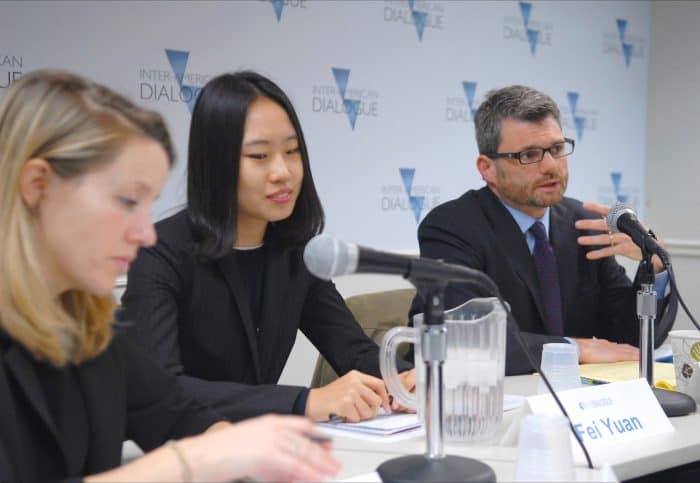 What is green finance?
Green finance generally refers to investments that contribute to the reduction of greenhouse-gas emissions and encourage sustainable development. In Central America, this can be anything from a $30 million World Bank-financed project in Belize to build climate-resilient infrastructure, to a $400 million CAF loan for Panama's Metro mass-transit project. Also on the list is Costa Rica's Reventazón hydropower project, which aims to someday supply 10 percent of the country's annual electricity needs.
At present, said Gallagher, the region faces a $260 billion infrastructure gap, yet 33 percent of all development bank finance in Latin America and the Caribbean is not green at all. Rather, these funds help bankroll extractive industries such as oil pipelines, as well as conventional infrastructure projects like highways and coal-fired power plants that can exacerbate global climate change and trigger local environmental problems.
According to the report, conventional energy and infrastructure projects comprise 32 percent of the IDB's portfolio, with development banks still placing large emphasis on financing oil and gas projects as well as the coal sector.
On the other hand, real "green finance" accounts for only 20 percent of total development bank financing in the region, or about $61 billion since 2007, the study found. This comes to $8.7 billion a year.
The region's three leaders in green financial flows are the World Bank, the Inter-American Development Bank (IDB) and Corporación Andina de Fomento-Development Bank of Latin America (CAF) as measured by total volume of green financing, while the worst-performing when it comes to green finance are the Export-Import Bank of the United States (Ex-Im) and the China Development Bank (CDB).
Since 2003, the 11 development banks included in the study have loaned about $500 billion to Latin American governments. That's equivalent to $41.3 billion a year, or 1.2 percent of regional GDP (though it peaked at 2 percent in 2010). Four banks alone – the World Bank, CAF, IDB and the CDB – accounted for 75 percent of the total, though in the past five years, the CDB has emerged as the region's leading financier.
In fact, said Yuan, the two Chinese banks have loaned $104 billion to the public and private sectors since 2003, representing 20 percent of total development finance. But in the last seven years, the two banks' share of the total jumped to 30 percent, filling the gap left by the World Bank when it scaled back commitments to the region.
But most project finance is considered unsustainable, said Gallagher, noting that the Washington-based Ex-Im – which may soon be abolished by Congress anyway – has heavily bankrolled Latin American oil fields in the past, while the Chinese have financed coal projects in Venezuela and Brazil.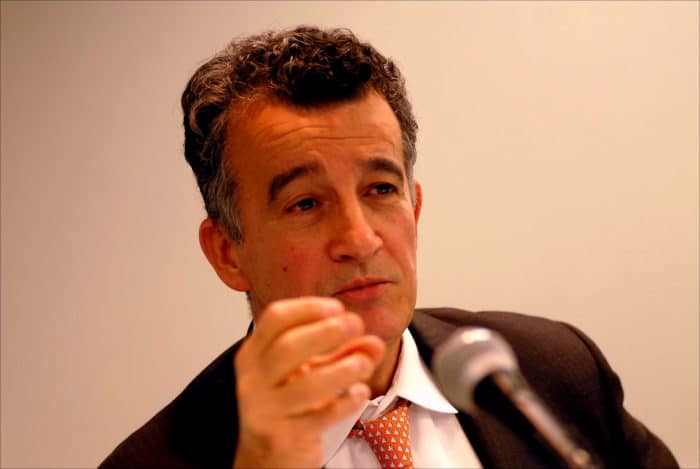 Among other conclusions, the study urges Latin American governments to do three things:
1. Green banks. Strengthen the capacity of development banks to invest in green finance through boosting the capital base of existing banks, creating new "green" banks, expanding sustainable co-financing programs, and creating more buzz in the banking sector about the unique characteristics of green finance.
2. Green bonds. Scale up "green bond" programs. The European Investment Bank and the World Bank are pioneers in the green bond market, while France's Agence Française de Développement and Germany's KfW are among the largest global issuers. These four have issued a combined $27 billion in green bonds.
3. Governance. Strengthen the governance of development finance in Latin America by "putting in place the proper monitoring systems to evaluate the social and environmental impacts of both green and non-green financial flows, and to safeguard such finance so as to prevent and mitigate significant social and environmental risk.
That last one is crucial, said Gallagher, noting that "China's Ex-Im Bank didn't put safeguards in a hydroelectric plant in Honduras, so they had to walk away from it because they didn't anticipate the social concerns."
Studart, an alternate executive director to the World Bank Group representing Brazil, Colombia and half a dozen other countries, said the report "offers an incredible window of opportunity" for regional banks suffering from an identity crisis.
"Development banks have been facing existential issues for years. The World Bank is struggling to justify its own existence, because of the way it's been operating and the focus of its interventions," he said. "Addressing the issues of sustainability and development at the same time is a perfect role for these institutions."