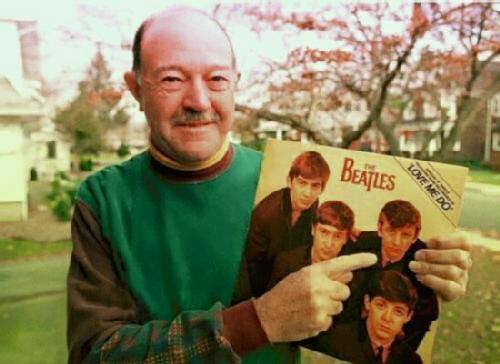 NEW YORK – Andy White, a session musician who played drums on the first Beatles hit but spent his life on the edges of fame, has died, colleagues said Wednesday. He was 85.
The Glasgow native, who had lived for years in the United States where he taught Scottish-style pipes and drums, died this week in his adopted home of New Jersey, the New York Metro Pipe Band said on Facebook.
White performed on only one single of The Beatles — the U.S. version of "Love Me Do" — but it was enough to make him a mythic "Fifth Beatle" in the lore of the Fab Four.
White in the early 1960s had been based in London but was familiar with the U.S. scene, having crossed the Atlantic to back big names such as Chuck Berry and Bill Haley and the Comets.
As White recalled later, producer Ron Richards called him in 1962 and simply offered a three-hour session job for label EMI.
"That's all I knew about it. I had heard of The Beatles by then because my first wife Lynne was from Liverpool and had mentioned the name, but I didn't know much about them," he told Britain's Daily Record in a 2012 interview.
But White said he was impressed by The Beatles, calling them a rare British act at the time that was not just producing "a copy of music from the States."
"You could tell it was something different and very special. But I didn't know just how special it would become," he said.
White also played on the B-side to the single, "P.S. I Love You."
But Starr quickly assumed full-time drumming duties and performed on the British version of "Love Me Do."
Starr — who played tambourine on the U.S. single to accompany White on the drum set — later recalled a feeling of dread when he saw the session musician, fearing he would be sacked like Best.
While White's career with the Beatles was short, he played drums as a session musician on a number of other artists' hits, including "It's Not Unusual" by Tom Jones in 1965.