The Costa Rican-North American Cultural Center (CCCN) is celebrating 70 years as cultural bridge between the United States and Costa Rica. It is an English teaching center, but also houses the Eugene O'Neill Theater and Sophia Wanamaker Art Gallery in its main campus in Barrio Dent, San Pedro.
In honor of the milestone, the CCCN organized two free events open to the general public. The first one took place yesterday: a Symphony Orchestra of Costa Rica concert featuring a lineup of the best Broadway musical themes and four visiting performers from Northern Iowa University.
The second event is an art fair, inaugurated yesterday and continuing through Oct. 11 at Multiplaza del Este in Curridabat. Entitled "The Four Elements: Water, Fire, Earth, Air," the exhibit features 20 artists, most of whom have participated in past exhibitions at the Sophia Wanamaker Gallery throughout its history. These include Dinorah Carballo, Leonor Parra, Sylvia Laks, Ofelia Kellerman, Celita Ulate, Ana Broennimann, Fernando Rudín, and Gema González, among others.
"We created this event with local and international artists residing in Costa Rica to thank them for being part of our history, and to give them a new space where the public can get to know their work," said Karl Schmack, CCCN Executive Director.
Visitors to the exhibit will have the chance to speak directly to the artists, who will be present throughout the event, open from 10 a.m.-8 p.m. daily. Guided tours are offered through the exhibit's four rooms, one for each element.
The Water Room features artists using printing inks, watercolor and acrylic techniques, among others, including Gisela Stradtmann, Juan Carlos Camacho, Ileana Piszk, Fernando Rudin, Lorena Villalobos, Claudio Cabezas, Joan Ramírez and Ana Rita Rosales.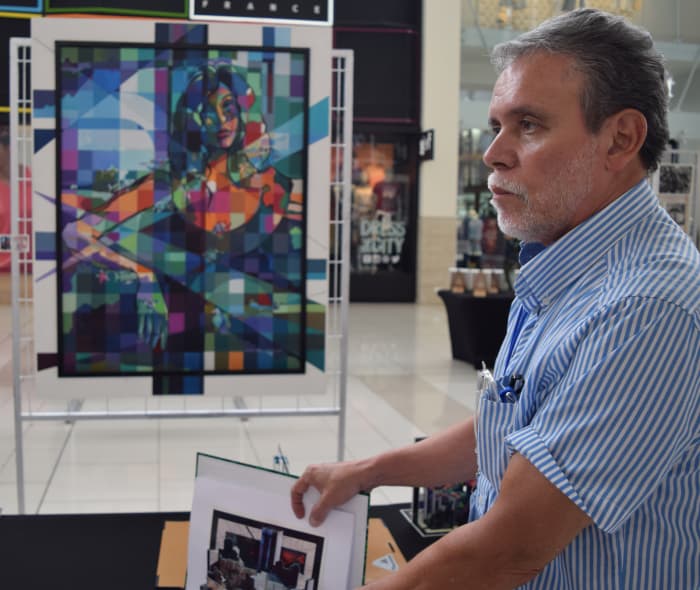 "Air" features artists who work on experimental and graphic textiles, such as Paulina Ortiz, Ana Broennimann, Leonor Parra, Dinorah Carballo, Margaret Castillo and Luis Ramírez.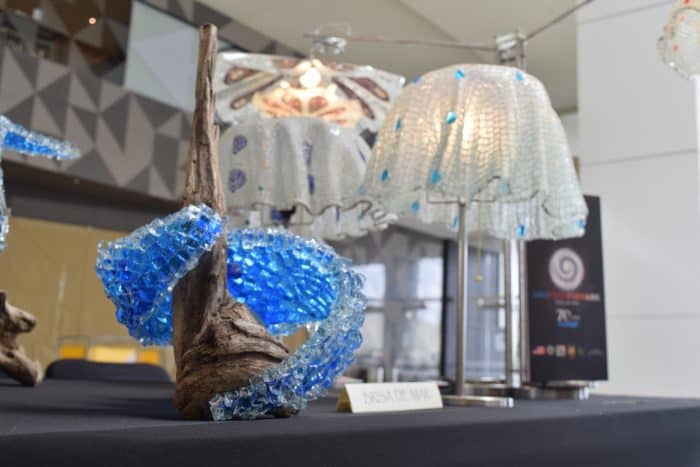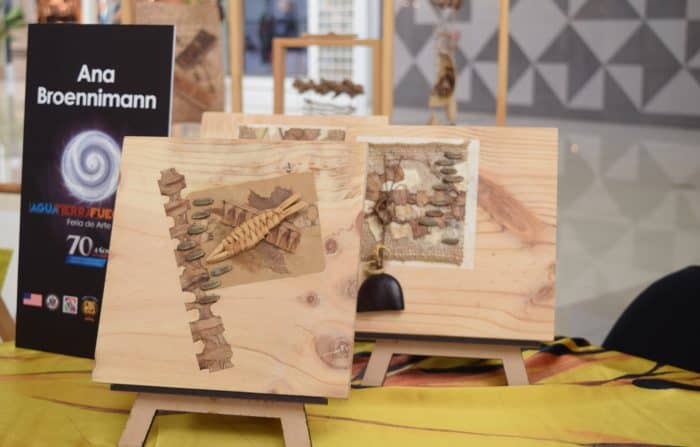 "Earth" features sculptures in stone, wood, ceramic, graphite or charcoal, with artists such as Mario Parra, Felipe Ramírez, Beatriz Parra, Gema González, Magda Córdoba, Ofelia Kellerman, Alejandra Fournier and Sylvia Laks.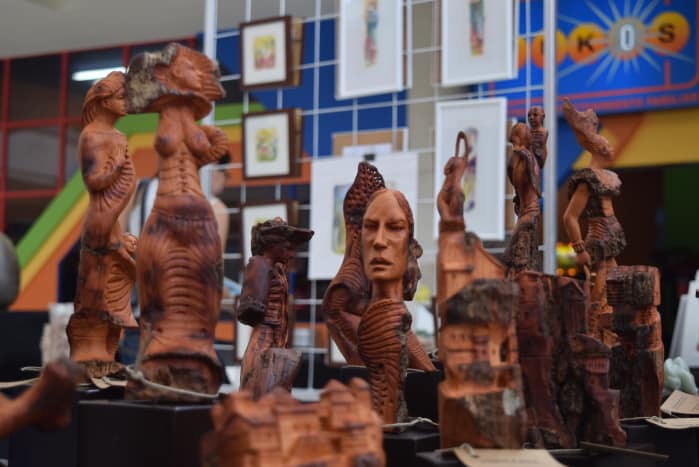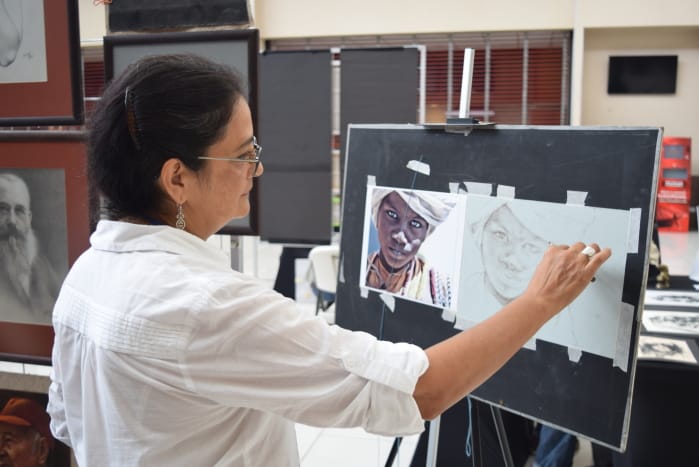 Finally, "Fire" is dedicated to artists who work with materials at high temperatures, primarily glass. Among the artists in this room are Celita Ulate, Inés Jiménez, Lorena Soto, Ana Ligia Jiménez, Carolina Matamoros, César Pérez and Vilma Magelinskaite, who is from Lithuania but resides in Costa Rica.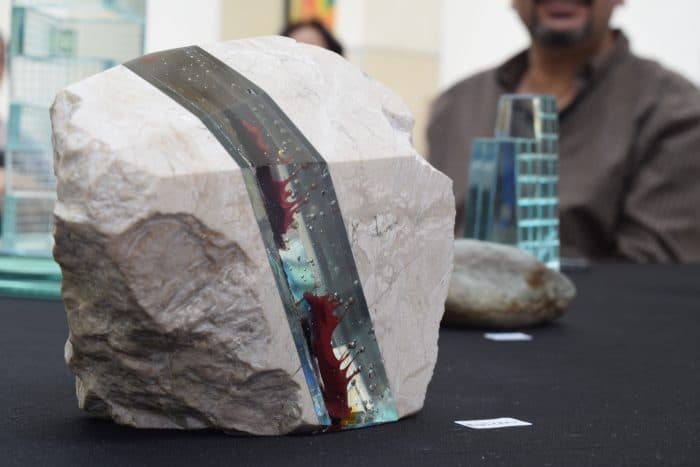 "Four Elements" will be on exhibit at Multiplaza del Este, Curridabat, from 10 a.m.-8 p.m. through Oct. 11.