The Tico Times is beginning a new adventure. Since 1956, we have served as Central America's primary English-language news source, reaching readers around the world with critical news, features, and analysis from the region. Today, as part of our ongoing effort to deliver superb content and reach our readers in new ways, we are proud to announce the launch of The Tico Times Publications Group. This new division will publish English-language and bilingual books on a variety of topics related to Costa Rica, including some writing and reportage from the newspaper itself.
The Tico Times Publications Group begins this exciting new era with the release of "The Green Season," a collection of essays, profiles, and travel stories written by former staff writer Robert Isenberg during his first year in Costa Rica. Isenberg, 35, is now living in Phoenix, Arizona, with his wife, Kylan, and working as a freelance writer. We caught up with our old colleague to discuss mutual food nostalgia, Costa Rica and the writing life. Excerpts follow.
First things first. What's the latest delicious Mexican dish you ate? Wait, don't tell me. I'll be too jealous. OK, tell me.
You asked for it. I went to this place called Taco Guild, which is built into a converted church in downtown Phoenix. I had two tacos, the "pork adovada" with mango jicama relish, and the "Duck Confit," which was slathered in chile aioli and blue cheese. These were perhaps the most delicious tacos I've ever eaten in my life. But the real kicker is the "street corn," which is basically corn on the cob covered in cheese and cayenne pepper. I call it "Tex Mex à la Hïpsteur."
You monster. All right. How did "The Green Season" come to be? You were writing these individual pieces as a reporter, but at what point did you think, Hmm, there could be a book here?
I don't think I've ever met an expat who didn't dream of writing a book. Costa Rica is such an invigorating place, and almost everyone I've encountered in Costa Rica – Tico and expat – just overflowed with astonishing stories. Before I even moved there, I was so interested in writing a book about Costa Rica that I applied for a Fulbright to do just that. The Fulbright people had to reject me three times before I finally gave up. Instead, I ended up writing for The Tico Times, which was much harder, much more intimate, and much more fulfilling than I think the Fulbright would have been. I got to work in a bilingual office. I got to hear about major events before anyone else. Every reporter in that newsroom became my mentor and friend. Every day I woke up inspired and ready for action. From there, a book was the natural next step. But the desire had incubated for years.
Once you had that goal in mind, did that inform the kind of features you chose or sought out in any way?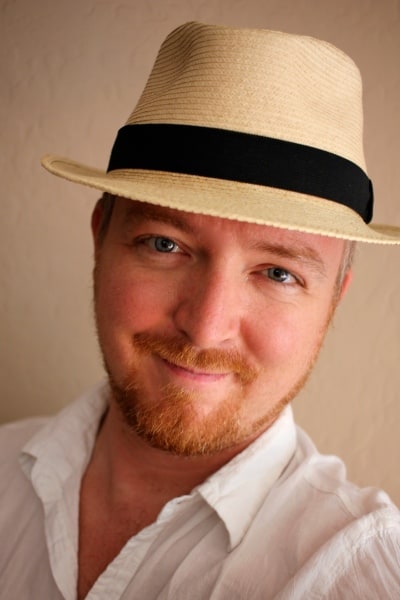 It's funny. The original manuscript was something like 400 pages long, because I wanted to include every article I liked. On the second pass, I became a lot pickier, but I wanted the book to represent a range of styles and topics. Costa Rica is a diverse place. You turn a corner, and everything changes – the landscape, the weather, the wildlife, even the dialect. I wanted the book to reflect that. You're right: There were some assignments I accepted because I thought, "This would work really well in a book one day." But as you know, reporters never know what they're going to find. My most heartfelt story in the book is about Salvando Corazones, the halfway house for young girls. It might be my proudest achievement as a journalist. Visiting the halfway house was a powerful experience, but writing the story felt like divine intervention. It surpassed all my expectations. Only later did I think, "This story has to be in the book. It's just too important not to be."
Did you have any particular inspiration along the way, or books you were hoping to echo?
I read all kinds of stuff, but my very favorite kind of book is very specific – single-author collections of previously published essays. The classic example is Joan Didion's "Slouching Toward Bethlehem," which pretty much every nonfiction student has to read at least six times in college. But some similar collections are David Foster Wallace's "Consider the Lobster," John Jeremiah Sullivan's "Pulphead," Sarah Vowell's "The Partly Cloudy Patriot," David Rakoff's "Fraud," Susan Orlean's "My Kind of Place" – the list goes on an on. A lot of people avoid these books, because they find them "piecemeal" and "uneven," but I eat them for breakfast. Each book is written in the first person, and the writer is a kind of character, poking around, experiencing things. But the writer is rarely the subject. None of these books are memoirs, exactly. They evolve like a good conversation, anecdote by anecdote, and they coalesce into something greater than the sum of their parts.
Do you have a favorite chapter in the book, or a favorite moment or idea?
"Saving Hearts" is my proudest, but picking a favorite isn't possible. It's like picking your favorite offspring. But one standout is "City by the Sea," about a visit with my friend Beto to Puerto Limón. Most tourists avoid Puerto Limón, and most Ticos shrug their shoulders at it. Everyone knows that the Caribbean coast is under-reported, and most of that news is negative. I wanted to write a story that celebrated Limón. Sure, it's a rough town, and it's poor and weather-beaten. But it reminds me so much of Pittsburgh, my very favorite place on Earth. I really want that city to experience a renaissance, and in a way that benefits the people who already live there. And long after that renaissance happens, I hope someone will find "The Green Season" in an archive somewhere and say, "Wow, so that's what it used to be like. Look how far we've come!"
You wrote so memorably about what you'd miss about Costa Rica in your letter to your future children. Now that you're away, what are the things you find you really do miss? 
Mostly, I miss my friends and colleagues. But I also miss casado lunches. They were such a staple of my existence, not just because they were cheap and nutritious and always available, but also because they were an excuse to hang out with my compañeros. More than anything else, those lunches were what brought people together. We'd spend an hour or two talking about anything under the sun. We'd drink a gallon of fruit juice and follow it up with coffee. We'd tell off-color jokes and gossip about the neighborhood. I feel like I remember every soda, from Tamarindo to Puerto Viejo, because every lunch was so memorable and different. At lunch, I could be social with people I never encountered in any other context.
Have you had any "Oh wait, I'm not in Costa Rica anymore" moments? You know, using Spanish out of context, panicking when you forget your umbrella and then realizing you're in Arizona?
The craziest culture shock was driving. Once we bought our new car in Arizona, my primal brain wanted me to drive like a chepeño. But this is absurd, because roads in Phoenix are six lanes wide, smoothly paved, clearly marked, and motorcyclists use passing lanes. The thing is, I've come to respect Costa Rican drivers more than ever. A lot of Phoenician drivers are terrible. They're courteous and aggressive at all the wrong times. They drift from one lane to another, as if they've forgotten there are other vehicles on the road. They drive like they just took a sedative and are steering with their teeth. In contrast, San José drivers are intense, but they're really skilled. I never drove so well as I did in Costa Rica. To be honest, I'm pretty nostalgic for it. I almost miss the rotundas.
If we flew you back to Costa Rica right now, what's the first place you'd go, to do what?
Well, first I'd spend a couple of hedonistic nights in San José, hanging out with good friends. As my Dad likes to say, it's not the place, it's the people. After that, I would beeline to Sámara. I only visited there once, and I never had the chance to go back. It's such a wonderful town, such cool people, and the beach is spectacular. I have such fond memories of that visit. It's become mythic to me.
How do you think you'll look back at your time in Costa Rica in terms of its role in your writing life, its impact on the way you approach your work?
When I tell people in the United States that I lived about two years in Costa Rica, they smile conspiratorially, because they think I spent the whole time chugging ayahuasca and having hammock-orgies on the beach. My life in Costa Rica was a dream come true, but most of my success was professional. After a decade of freelancing, The Tico Times gave me my first staff writer position. They gave me my first press badge, desk, living-wage salary and health benefits. For the first time, I didn't have to beg an editor to write a story and then wait three months for a response. I'd say, "I want to write about sea turtles," and my editor would reply, "Go for it." Now that I've experienced that level of freedom and support, my standards are much higher. I expect more from a workplace. I feel more ownership of the work I produce. Now that I'm 35, mid-career, it feels really good. And it was my tenure in Costa Rica that made that possible.
What do you think people will get from this book?
A lot of people have written in English about their experiences in Costa Rica. Many of these books are memoirs about self-discovery. "The Green Season" has those elements, but I also want readers to learn things they might never learn otherwise. The vast majority of tourists see Brunca masks in the souvenir shops and have no idea where they came from. Most students never read Luis Chaves or know his name. People fly out of Juan Santamaría Airport without ever learning who Juan Santamaría was or why he was important. "The Green Season" is not the book about Costa Rica. Expats tend to be really captivating people, and their stories are generally amazing. But I hope that people flip through "The Green Season" and think, "Wow, I never knew that." Or: "Wow, I never thought about it in that way." Or: "Wow, I really felt like I was there." If only one reader finishes the book and feels enriched or inspired, I'll have done my job.
"The Green Season" is available in paperback format at The Tico Times Store (for customers in Costa Rica); it is also available from Amazon.com in both paperback and Kindle e-book formats.