In August, two men held up a woman in San José. The thieves stole her smartphone and cash before police caught and arrested them with the loot. Their weapon of choice? A garden hose nozzle.
A garden hose nozzle is admittedly an outlier when it comes to weapons in aggravated robbery but the capital's criminals are increasingly turning to toy guns — or anything short of an actual firearm — when they want to rob someone. The guns might be fake but that doesn't meant that the sentences are any less.
For several years now, fake guns have become increasingly popular with thieves. Police seized 81 toy guns between January and August, up 43 percent from the 46 seized during the same period in 2014. Public Security Ministry spokesman Carlos Hidalgo said that roughly 60 percent of the fake guns seized were used in robberies.
The fake guns police seize range from the comical to the military. Many are plastic replicas of small handguns, but in January police found a ceramic AK-47 in the hideout of a suspected drug dealer in Desamparados, south of San José.
There is a significant difference in the punishment between robbery and aggravated robbery. Robbery is punishable with between six months and three years in prison. Aggravated robbery — when a thief uses a weapon or there is breaking and entering — carries a punishment of between five and 15 years in prison, according to Article 213 of the Costa Rican Criminal Code.
The criminal code has no specific provision for someone who tries to rob another with a fake gun instead of a real one, but the Criminal Chamber of the Supreme Court has ruled that a weapon can be defined both by its physical description and the intent of the person wielding it. It could look like a gun or just be a hose nozzle hidden in a jacket pocket, but as far as the law's concerned it's still a weapon.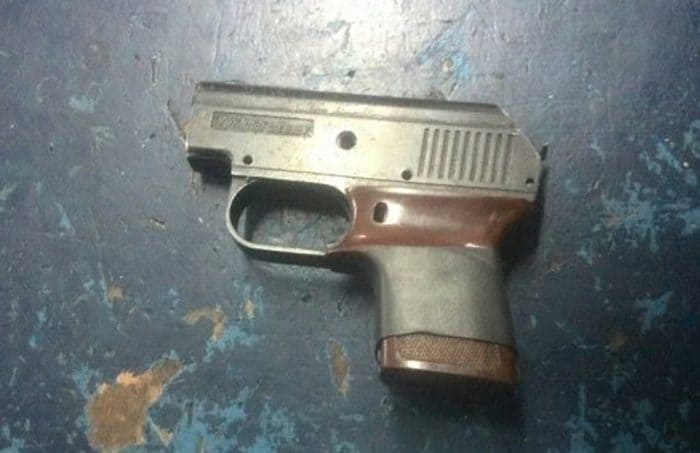 Prosecutor's Office spokeswoman Tatiana Vargas said that these cases are generally treated as aggravated robbery because the fake weapon "provokes the same reaction in the victim as if it were a real weapon." (The Tico Times could not verify what the two suspects aforementioned were charged with after they were sent to a San José flagrancy court in August.)
One explanation for the increase in fake weapons is that Costa Rica has been making it more difficult for people to get weapons. Unlike the United States, there is no right to bear arms in Costa Rica and getting a gun permit can be a lengthy process. Hidalgo said that carrying a fake gun is not a criminal offense, unlike an unregistered firearm, and much less expensive than the real thing. Many criminals simply try their luck with the fake gun.
The number of toy guns in crime might be on the rise, but that doesn't mean it's a good idea to try your luck at Russian roulette with a robber. In June, police reported that they seized 2,300 real guns so far this year.