Late last year, Nicaraguan authorities said that construction was about to begin on a $50 billion canal connecting the Atlantic and the Pacific. Hong Kong-based HKND Group, led by Chinese billionaire Wang Jing, was going to do the work and arrange the financing, and the whole thing was supposed to be done by 2020.
Well, Bloomberg's Michael D. McDonald just paid a visit to El Tule, a town on the shores of Lake Nicaragua that is slated to be destroyed to make way for the canal. He reports:
The townspeople haven't seen any signs of canal workers in months. And the work that was done was marginal. A handful of Chinese engineers were spotted late last year making field notations on the east side of the lake; early this year, a dirt road was expanded and light posts were upgraded at a spot on the west side where a port is to be built.

Juharling Mendoza, a 32-year-old local entrepreneur, is so convinced that the project won't proceed that he's constructing a two-story house with three guest rooms and an attached convenience store just outside of El Tule. He says bluntly: 'There isn't going to be a canal.'
This is a view with a lot of historical precedent to back it up. People have been talking about building a canal across Nicaragua for almost five centuries, and making seemingly serious plans to do so since at least 1849, when U.S. shipping and railroad entrepreneur Cornelius Vanderbilt, hoping to corner the market on travel from the East Coast to newly booming California, signed a canal deal with the Nicaraguan government.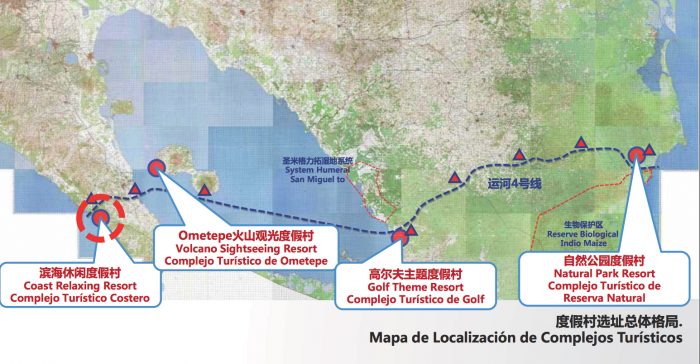 There has never been much actual digging, though. Vanderbilt, who was mainly in the passenger-transport business, soon realized that he could get a similar benefit at a tiny fraction of the cost by providing passage across Nicaragua via small steamboats along the natural canal provided by the San Juan River and Lake Nicaragua and then horse-drawn carriages for the few hilly miles between the lake and the Pacific. Vanderbilt's passage had a huge impact on the U.S., his biographer T.J. Stiles writes:
Simply put, he helped transform a rush for gold into the lasting establishment of American civilization on the Pacific. By steeply reducing fares and offering faster service, Vanderbilt sped up the flow of migrants to the West and gold to the East, where it had a significant impact on the economy.
For Nicaragua, the effect was more fleeting. Completion of the Transcontinental Railroad in 1869 rendered the Nicaraguan passage superfluous, and the country went back to dreaming about a canal. The canal has become "one of the most important mythical elements in Nicaraguan history and literature," writes University of Cincinnati literature professor Nicasio Urbina.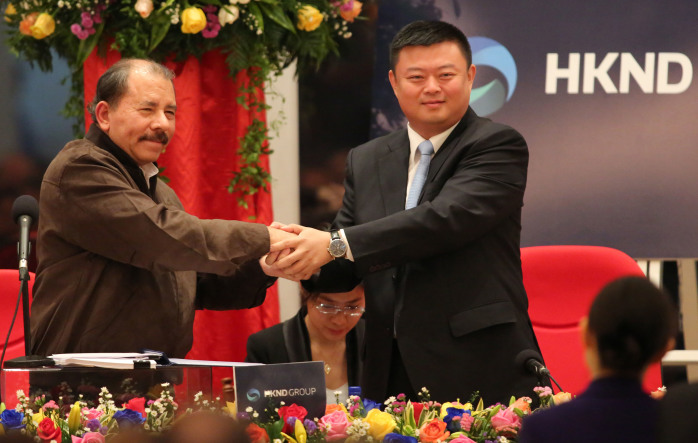 Since the Panama Canal was completed in 1914, providing the first quick way to move heavy freight from ocean to ocean, it has also been a huge source of economic envy. Panama, a barely inhabited Colombian province when Nicaragua was already a nation of charming cities and wealthy cattle ranchers, is now by far the most affluent country in Central America, with a gross domestic product per capita more than four times Nicaragua's.
Panama's affluence is clearly due to its canal, but by this point there's much more to it than that. The country's capital has become a sort of Dubai on the Pacific, a skyscraper-studded regional financial and commercial hub. It's a little hard to see how digging a ditch across Nicaragua will transform Managua into a place like that. One can understand why the Nicaraguans keep dreaming, but by this point you would think they'd be better off finding something else to dream about.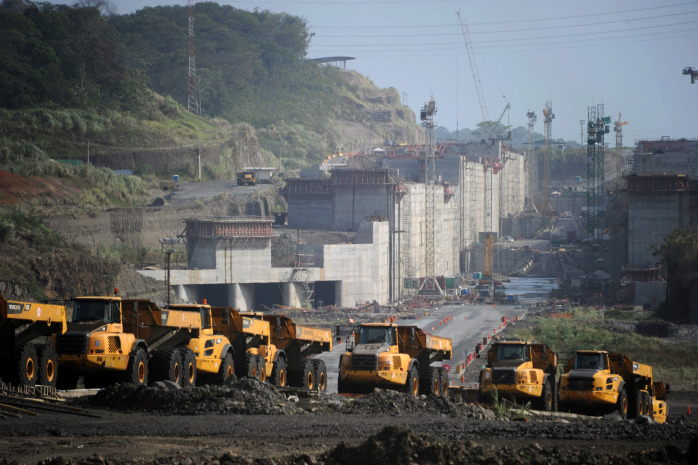 I happened to be in Managua in 1995, when the Nicaraguan National Assembly gave the go-ahead for an updated version of Vanderbilt's passage — a railroad connection across the country with container ports on both coasts. That "dry canal" never made much progress, and now Guatemala, Honduras, El Salvador, Costa Rica and Colombia have competing rail projects that seem closer to realization than Nicaragua's, if all pretty unlikely. The attraction of the dry canals is that ships too wide for the Panama Canal could make use of them, the cost of constructing such a passage is much lower than digging an actual canal and removing containers from ships and putting them on trains might provide opportunities for logistics and even manufacturing work in countries in great need of good jobs.
Wang Jing's purported plan for Nicaragua, on the other hand, is for a giant canal wide enough to handle new ultra-large container ships that won't be able to fit through the Panama Canal even after a big expansion scheduled to be completed next year. It isn't certain that those ships are going to catch on, and even if they do the odds that such a canal could actually pay for itself seem slim. With head-on competition, I imagine that both the Panama and the Nicaragua canals would struggle to pay their bills. Such competition could be a boon for global shipping, I guess. But it wouldn't make Nicaragua into another Panama. More to the point, it's looking less likely by the day that it will actually happen.
Justin Fox is a Bloomberg View columnist writing about business. For more columns from Bloomberg View, visit http://www.bloomberg.com/view
See also: Will the Nicaragua Canal ruin the 'Galapagos of Central America'?
© 2015, Bloomberg View