See also: Costa Rica football federation requests overhaul of CONCACAF officiating
ST. PETERSBURG, Russia – FIFA will meet with key sponsors Visa, McDonalds and Coca-Cola next month as world football's governing body continues to come under pressure following a series of corruption scandals.
Just 24 hours before the first official event for the Russia 2018 World Cup with the qualification draw in St. Petersburg, secretary general Jerome Valcke said the three major sponsors had written to express their concern.
The parties are expected to meet in August to discuss the reform procedures outlined by outgoing FIFA president Sepp Blatter this week.
"There will be a meeting next month in August between all the FIFA partners and FIFA along with the legal and marketing departments," said Valcke. "The issue is to make sure from their side that the reform process ongoing should be through an independent body."
Blatter's proposed reforms include limits on terms for leaders, tougher background checks on executive committee members and the publication of salaries of top officials.
However, VISA chief executive Charlie Scharf believes that meaningful reform can only be carried out by an independent body and take place once Blatter is removed.
"Two things need to happen to ensure credible reform," Scharf said in a statement on Friday. "First, an independent, third-party commission led by one or more impartial leaders is critical to formulate reforms. Second, we believe no meaningful reform can be made under FIFA's existing leadership."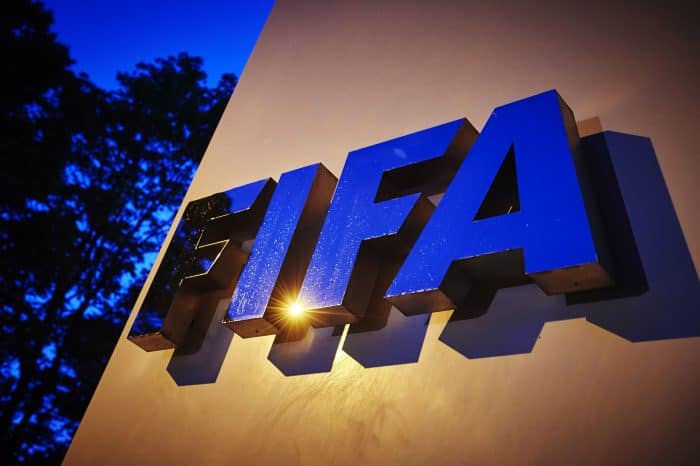 There was another embarrassing development for FIFA on Friday as Brazil and Zenit St. Petersburg forward Hulk was pulled from the lineup to conduct the draw.
The 28-year-old was set to feature alongside the likes of compatriot Ronaldo and Samuel Eto'o, but has been replaced by former Russia captain Alexey Smertin.
Hulk has been an outspoken critic of the racist abuse he and other players have repeated suffered while playing in Russia.
"If this happens during the 2018 World Cup it may become a serious problem as the whole world will be able to watch it," he said this week.
However, the head of the Local Organizing Committee, Alexey Sorokin, insisted that it had been Zenit coach Andre Villas-Boas's decision to pull his star out of the draw proceedings as his side face Ural in Ekaterinburg over 1,000 miles east of St. Petersburg on Sunday.
"Hulk was among those who agreed to participate, but very recently we found out that the coach of Zenit made the decision based on purely sporting reasons to withdraw this player from taking part in the draw show," he said.
The full schedules for the World Cup and the 2017 Confederations Cup were also unveiled on Friday.
Moscow's Luzhniki stadium had already been allocated the opening game, a semi-final and the final with St. Petersburg hosting the other semi-final.
Kazan, St. Petersburg, Sochi and Moscow's Spartak stadium will be the hosts for all 16 Confederations Cup matches and the four World Cup quarter-finals.
All 12 stadia will host four group matches for the World Cup with only Kaliningrad, Volgograd and Ekaterinburg missing out on the knockout stages.
Former world champions France and Italy face a potential tricky task just to make it to the finals, though, as they were confirmed as second seeds for the European qualifying draw.
England and Wales are among the nine top seeds alongside Germany, Spain, Portugal, Belgium, the Netherlands, Romania and Croatia.