American Colony Fourth of July Picnic
It's the biggest U.S. Independence celebration in Costa Rica, and it's turning 55: The traditional picnic takes place every year to mark the Fourth, and it's held on the ground of Cervecería de Costa Rica. The event starts at 9 a.m. and features kids' attractions including a petting zoo; plenty of activities for adults, such as the beer garden; traditional hot dogs, cotton candy and popcorn, and much more. Don't miss the fireworks at Avenida Escazú at 7 p.m.
See our fancy July 4 Picnic Program in digital flipbook format here!
Fourth of July Picnic takes place July 4 at Cerveceria de Costa Rica, Alajuela. 9 a.m.-1 p.m. More info at the American Colony Committee's website.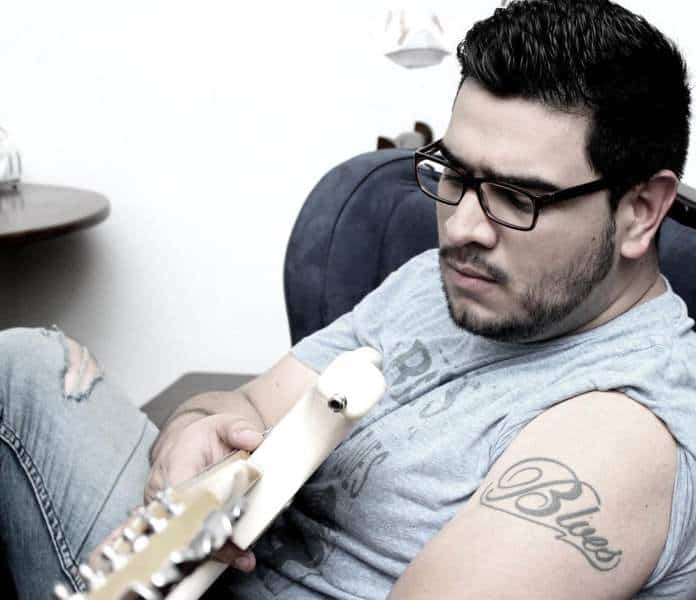 Music: JR Blues Band
The popular JR Blues Band, which will back up U.S. blues guitarist Debbie Davis in August, will offer a special performance at the Hard Rock Café in Escazú. Repertoire will include songs by B.B. King, Eric Clapton, Buddy Guy, John Lee Hooker, Stevie Ray Vaughan and Ray Charles.
JR Blues Band will play the Hard Rock Café in Escazú, July 3 at 8 p.m. Free. More information: Hard Rock Facebook page. 
Music: Benefit Concert for Women's Education
Ten-year-old siblings will rock out to raise money for the university education of outstanding Costa Rican women. Check out our preview here.
The Rolling Penguins' Pro Education Concert will take place Sunday, July 5 at 4 p.m. at Jazz Café Escazú, c5,000 (approximately $10). More information: Jazz Café website or Costa Rica U.S.A. Foundation for Cooperation (CRUSA), 2246-5656.
Dance: "Bastarda Tabacalera"
An exploratory contemporary dance production that explores attitudes toward LGBT populations.
"Bastarda Tabacalera" takes place July 3- 5 at Gráfica Génesis, Calle 13, San Jose, Costa Rica. At 8 p.m. ¢2.500 – 4,000 ($5 – 8). More info at GAM Cultural website. 
Festival: Third Calipsonians International Walter Ferguson Festival
To commemorate Walter Ferguson, known as the "Calypsonian King," the third festival named for the legendary musician comes to the Caribbean coastal town of Cahuita this weekend. The festival includes a variety of recreational activities, band parades, athletic competitions, artistic and cultural activities, and concerts by national and international musicians including guests from Panama and Trinidad and Tobago.
"Tercer Calipsonians Festival" takes place July 3-5 at Alfredo González Flores Park, Cahuita, Talamanca, Limón. Free. More info: Festival's Facebook page. 
Camping: Night at the Museum
No, we are not talking about the movie! During the mid-year school vacations, the Juan Santamaría Museum is organizing two camping weekends to give children ages 7-10 an opportunity to learn about Costa Rican history in an entertaining way. Read about last year's Night at the Museum events here.
"Campamento Una Noche en el Museo" takes place July 8-12 for kids ages 7-8 and July 15-19 for kids ages 9-10. At Juan Santamaría Museum, Alajuela. Free. For more info call 2441-4775 / 2442-1838, ext. 119.
Vacation Workshops
Various other museums are offering vacation workshops as well:
The Art and Contemporary Design Museum is offering three different workshops for kids: "Tridimensional Territory" on July 6, "Fabrics Theater" on July 7 and "FISHing" on July 8. Three workshops take place at the Museum itself, at San José downtown. 9:30 a.m.  ₡3,000 ($6) . More info: educacion@madc.cr.
The Costa Rican Art Museum will offer "Basic Watercolor" on July 8, "Basic Engraving" on July 9 and "Clay Sculpture" on July 10. Workshops take place at the Museum in La Sabana. Free. 9:30 a.m. More info: yvidal@musarco.go.cr
The National Museum has a wide range of 19 workshops, including "Soundscapes," "Scrapbooking," "Trees our friends," "Heritage is for all," "Water, land and air," "Painting oxcarts," and "Pre-Columbian stone spheres," among others. More infromation: National Museum website or by email, mcastro@museocostarica.go.cr