Yoga: International Yoga Day
Costa Rica will join the United Nations-decreed global celebration on Sunday, June 21, with free yoga workshops for all levels in all seven provinces. Thanks to the Costa Rican Association of Yoga Teachers (AsoYoga) various yoga centers nationwide, all the activities are free. Workshops will be held in:
Cartago: in the Polideportivo of Cartado (10:30 a.m.). Heredia: Taller Pedagógico of Heredia (9:30 a.m.). Puntarenas: Marina Pez Vela in Quepos (9 a.m.). Limón: Vargas Park in the center of Limon (9 a.m.). Guanacaste: UCR Regional Campus in Liberia (10:30 a.m.). Alajuela: Polideportivo of Alajuela (10 a.m.). San José: Costa Rican Art Museum in La Sabana (8 a.m.), where spaces should be reserved in advance by emailing costaricaindian@gmail.com.
More info: AsoYoga Website
Music: Tribute to Led Zeppelin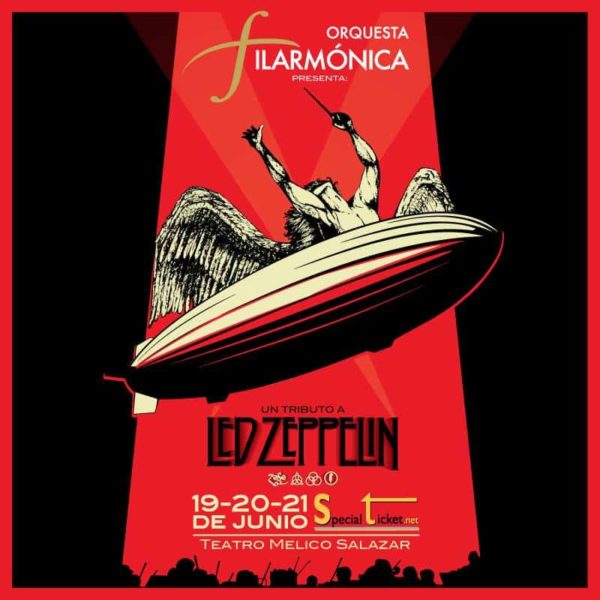 The National Philarmonic Orchestra has been giving Costa Rica a good taste of rock lately, and this weekend the big one finally comes with a tribute to British band Led Zeppelin, widely considered one of the most successful, innovative, and influential rock groups in history, and one of the best-selling recording artists of all time.
The Philharmonic Orchestra of Costa Rica will perform its tribute to Led Zeppelin on June 19-20 8 p.m. and June 21 at 6 p.m., Melico Salazar Theater, downtown San Jose. ₡16,000 – ₡27,000 (approximately $15- 50). More info: Philarmonic Orchestra Facebook page
Check out some of the best songs of Led Zeppelin to get ready for the show:
Exhibition: "Collector Dad"
To celebrate Father's Day this Sunday, an exhibition at Plaza Real Cariari will feature collections of coins, bills, antique radios, model cars and airplanes, coffee sample tickets and phone cards, thanks to the Collectors Club Costa Rica.
"Papá Coleccionista" takes place June 20 starting at 10:30 a.m. and June 21 starting at 11 a.m. at Plaza Real Cariari, Heredia. Free.
Music: Picnic Festival
The Picnic Festival 2015 will feature national bands such as Passiflora, Alphabetics, and Pattern; DJs and international guests; art demonstrations, fashion, gastronomy and more, all held outdoors, picnic-style.
Picnic Festival takes place Junes 20 at Hacienda San Rafael, Alajuela. 12 m.d. ₡20,000 ($40) More info: Festival's Facebook page 
Here's a taste of the lineup:
Ballet: "El Corsario" 
The Costa Rican Youth Ballet Group will present a three-act performance called "El Corsario"  (The Corsair) which was first presented in Paris in 1856. Connoisseurs, take note: the original choreography was by Joseph Mazilier, with music by Riccardo Drigo, but the version the group will present is the one first staged by Marius Petipa and Jules Perrot in 1868.
"El Corsario" Ballet will be performed June 20 at 8 p.m. and June 21 at 11 a.m. at the National Theater, downtown San Jose. ₡16,000 – ₡22,000 (approximately $32 – 44). More info: National Theater Website.
Music: Chayanne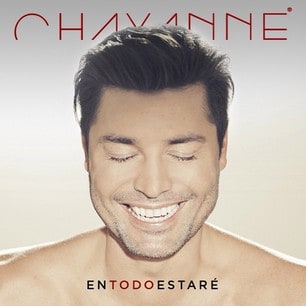 Chayanne will bring a little bit of his sabor to Costa Rica nearly four years after his most recent visit. The beloved Puerto Rican singer will visit as part of his new tour "En todo estaré."
Chayanne will perform June 20 at National Stadium, downtown San Jose. 8 p.m. ₡22,000 – ₡129,000 ($44 – $260). More info: Publiticket Website
Festivals: Young Entrepreneur Exhibit
More than 60 groups of high-school students from all over the country who have developed their own products and microenterprises with the support of nonprofit organization Junior Achievement Costa Rica will present their wares at the Plaza del Sol mall on Saturday. The winner will go on to regional competitions. Come cheer on some young leaders (and maybe find some treasures!).
Young Entrepreneur Fair will take place June 20 at Plaza del Sol in Curridabat, 8 a.m.-4 p.m. Free. Info: 2234-0047.
Music: Blue Man Group
A show that has stunned more than 30 million people comes for the first time to Costa Rica. Blue Man Group consists of a combination of robotics, humor, magic screens, light shows and of course lots of music. The interactive performance has travelled the world, with permanent shows in Berlin, Boston, Chicago, New York, Las Vegas and Orlando. Catch them here before they head to Panama and points south.
"Blue Man Group" takes place June 20-21 and June 27-28 at Parque Viva, La Guácima, Alajuela. 8 p.m. ₡21,500 – 75,000 ($43-150). More info: La Boleteria CR website.