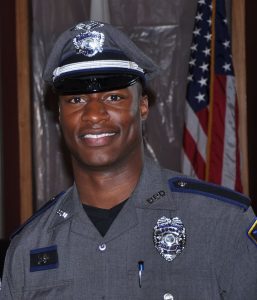 Update Tuesday, 4:30 p.m.: Richard Jean-Georges was found dead off the coast of Jacó on Tuesday afternoon, according to Red Cross spokesman Freddy Roman. Costa Rican authorities are preparing to collect the body. 
A missing U.S. swimmer in the central Pacific Costa Rican beach town of Jacó has been identified as Patrol Officer Richard Jean-Georges, from Bristol, Rhode Island, in the United States.
The Tico Times previously reported that two U.S. tourists went missing at the beach Saturday. A 26-year-old man was rescued. The other, now identified as Jean-Georges, is still missing, according to Red Cross spokesman Freddy Roman.
Jean-Georges was likely pulled out to sea by a riptide at the popular Pacific beach, according to the Red Cross and a statement from the the Bristol Police Department. The three-year veteran of the department was on vacation with his family in Costa Rica when he went missing while swimming on Saturday.
According to the TV news station WPRI 21, a group of BPD officers are traveling to Costa Rica on Tuesday to assist in the rescue effort.
The body of another tourist who disappeared in Jacó waters, a 34-year-old man from Los Angeles, California, was found on May 15 two miles off the coast of the popular tourist destination.