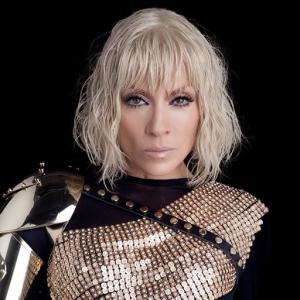 Music: Yuri in Concert
The Mexican singer Yuri comes to Costa Rica to share her music and show the whole country why is she called "The Queen of Latin Pop." The Costa Rican Philharmonic, led by Marvin Araya, will open the show with the debut of their homage to música de plancha, romantic classics from the likes of Luis Miguel and Pandora.
Yuri and the Philharmonic play Saprissa Stadium, Tibás, San José, on July 6 at 7 p.m. ₡8,625 – 28,750 ($18 – 58). More info: Eticket website.
Art: "Miniature Museum"
The Costa Rican Art Museum sums up their 37-year history in a stunning exhibit of 87 masterpieces. The display is a sample of national arts which had been featured at the museum during the past three decades. Browse paintings, drawings, engravings, sculpture and more.
"Museo de la Miniatura" exhibit continues through June 7 at the Museo de Arte Costarricense, La Sabana Park, 9 a.m. – 4 p.m. Free. Info: Museum Facebook page.
 Comic Opera: "The Blind Chicken"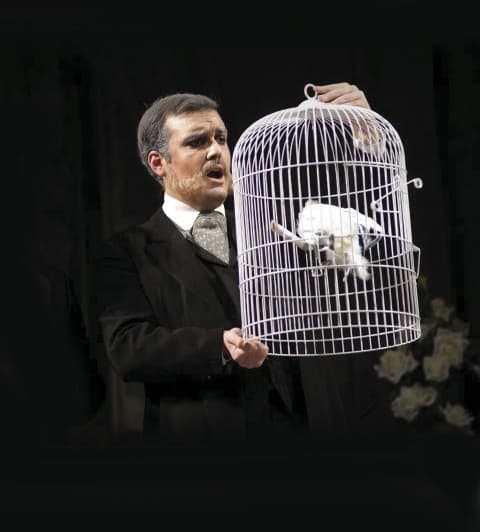 The National Theater will host the Spanish Zarzuela, or folk opera, "La Gallina Ciega," hoping to fill the theater with laughs. The two-act play brings plenty of hilarious situations to life with characteristic Spanish grace, thanks to music by Manuel Fernández Caballero and lyrics by Miguel Ramos Carrión. A total of 20 actors, actresses, musicians and technicians will present this transcendental operetta, which premiered in Madrid in 1873.
"La Gallina Ciega" Zarzuela takes place June 6 at 8 p.m and June 7 at 5 p.m. at the National Theater, downtown San José. ₡17,000 – 48,000 ($34 – 96) More info: National Theater website.
Art: Visual Artists Association Exhibit
Approximately 61 artists from the Costa Rican Association of Visual Artists will exhibit their artwork at their Second Annual Exhibition. The opening ceremony takes place on June 5 at 7 p.m., and if you like a good competition, stick around: the first, second and third place honors of the exhibition will be awarded that night.
"II Salón Anual" takes place June 5-June 30 at the National Gallery at the Centro Costarricense de Ciencia y Cultura, downtown San Jose. Free. Mon.-Fri. 8:30 a.m.-4:30 p.m. and Sat.-Sun. 9:30-5 p.m. More info: Centro Costarricense de Ciencia y Cultura website.
Cycling: MTB Firefighters' Route
In honor of their 150th anniversary while promoting healthy living, members of the Distinguished Fire Brigade of Costa Rica are organizing a cycling competition. Distances go from 25 km (recreative category) to 54 km (competition category). Registration begins on June 2, and there will be only 500 spaces.
"Ruta MTB Bomberos" takes place August 22 at 6 a.m. in Paraíso, Cartago. Registration costs ₡10,000 – 15,000 ($20 – 30). More info: Distinguished Fire Brigade of Costa Rica Facebook page.
IV Craft Beer Festival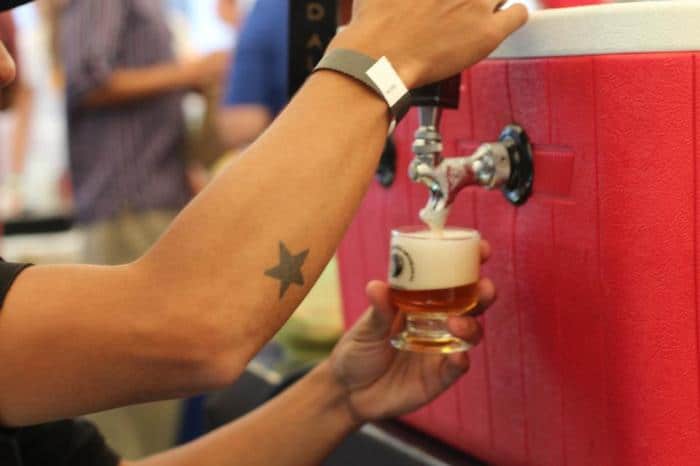 For those who enjoy drinking a high-quality brew on a sunny day, head to the fourth edition of the Craft Beer Festival in Heredia this weekend. The most important event of the year for the Craft Brewers Association of Costa Rica, the festival offers information about craft beer as a gourmet beverage, how it's made, and how to have a good time with it. DJ Julie, a Mustache and Beards Competition, a screening of the Champions League Final, the Brewing Homemade Awards and a concert by Avanti Luz Group round out the day.
"IV Festival de Cerveza Artesanal" takes places June 6 at Eventos Pedregal, Belén, Heredia. 11:30 a.m.-7 p.m., ₡6,000 – 12,000 ($12 – 24). More info: Festival website.
Dance/Music: "Sowing Hopes"
A group of national artists join forces for charity. Costa Rican celebrities such as La Media Docena, La Perla Zelaya, Pili's Band, Luis Santander, Flor Urbina, Pedro Capmany, Luis Montalbert, Baila SAP Group and more will offer a show full of music, drama and, of course, lots of good humor.
"Sembrando Esperanzas" takes place June 9 – June 10 at Melico Salazar Theater, downtown San Jose. 8 p.m. ₡8,000 – 15,000 ($16 – 30). More info: Theater website.
Theater: "Improbox"
Have you ever dreamed about being a theater producer? If so, here's your shot. The "Liga Tica de Improvisación" ("Costa Rican Improv League") offers up an improv show where the public is in charge of making up the story. League members will perform in pairs in a boxing ring, with the public choosing the winning couple.
"Improbox" takes place June 5–7 and June 12–14 at Impromptu Giratablas Theater, downtown San Jose. Fri. – Sat. 8 p.m. and Sun. 6p.m. ₡3,500 – 4,000 ($7 – 8). More info: GAM Cultural website.
Music: "Weaving Love for Music"
Children's Regional Orchestras of the National Music Education Sistem (SiNEM) celebrate Music Month with concerts in the communities of Sarapiquí, Nicoya, Limón, Guatuso, Alajuelita and Orotina.
"Festival Infantil Tejiendo Amor por la Música" takes place from June 6-July 1 with various concerts in the communities listed above. More info: SiNEM Facebook page.