LOURDES DE CIRRÍ, Alajuela – Large burlap sacks of coffee, green and roasted, covered the kitchen floor in Antonio Barrantes' home in Lourdes de Cirrí, north of Naranjo, Alajuela.
He opened one bag to sift the jade-colored unroasted beans through his hands. These pale green beans, known as "oro" in Spanish, or gold, might well be worth their weight in the precious metal. They were ranked as the best coffee in Costa Rica in May. A trophy saying so sat on the dining room table.
Barrantes, still wearing his floppy canvas hat from outside, apologized for the mess and cleared some room to sit in his living room looking out over Costa Rica's Central Valley below. Two small dogs, Choco and Tonkey, flitted in and out the door as Barrantes explained what makes his coffee so special. To start, he lives in Lourdes de Cirrí.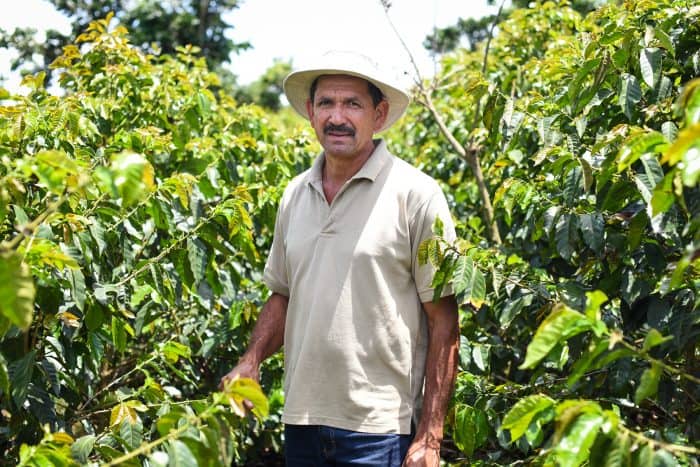 Lourdes de Cirrí — more a collection of houses perched on the high road than a town — is home to three winners of the Cup of Excellence, more than any other single growing area since it started in Costa Rica in 2007. The winners were María Mayela Quesada in 2008; husband-and-wife team Oldemar Arrieta Lobo and Marlene Brenes Morera of Vista al Valle in 2013; and this year's winner, Antonio Barrantes of Cafetalera Herbazú.
Barrantes' and Arrieta's and Brenes' farms are literally right next to each other. A wind break of trees and a wobbly barbed-wire fence was all that separated the hillside of dark green-leafed coffee trees into the two farms that have both won Costa Rica's top coffee prize in the last three years.
Lourdes de Cirrí's coffee is a success story of ideal growing conditions, careful agronomy and an innovative business model known as a micro-mill that has transformed specialty coffee in Costa Rica.
Nestled near Poás Volcano, the rich volcanic soil – with an altitude of over 1,500 meters – and the right amount of rainfall, tender love and care of the farmers created optimum conditions for growing coffee. But without micro-mills this coffee often went unnoticed. Conditions in this small growing area were so ideal that Arrieta and Brenes won the Cup of Excellence the first year they were able to separate out their coffee thanks to their newly minted micro-mill.
Noelia Villalobos, executive director of the Specialty Coffee Association of Costa Rica, said that the concentration of success in Lourdes de Cirrí is due in part to the relatively small growing area in the Western Valley compared to the expansive Tarrazú region, where high-quality coffee farms cover huge swaths of the area's mountains.
Carlos Fonseca, technical manager at Costa Rica's National Coffee Institute, or ICAFE, said that micro-mills allow farmers to produce a value-added crop, not just another commodity. Traditional cooperatives buy coffee from their members without having to send it far away and risk it being mixed in with another's possibly lesser quality coffee. Because the mills are small and handle coffee from anywhere between one and several small farms, producers can mill their coffee, a process that involves removing the coffee cherry's red fruit, drying the beans, and removing the final layer of parchment.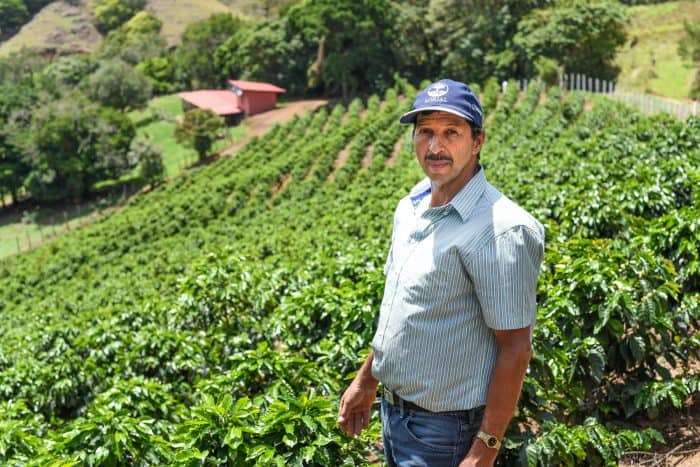 The Barrantes family is a coffee institution in the Western Valley. The year 2015 was the first that Barrantes won the top prize, but he and any of his brothers in the area regularly placed in the top five nationally since SCACR started operating the Cup of Excellence tournament in 2007. Barrantes came in second in 2011.
The family is well-known for the meticulous care it takes with its crop but perhaps more so for their business innovation. Cafetalera Herbazú was the first in Naranjo to establish a micro-mill, a business and farming system that has been key to much of Costs Rica's specialty coffee success in recent years.
Antonio Barrantes was one of 13 children in a family that has been growing coffee for three generations. But when coffee prices crashed in the early 2000s, the family was desperately looking for a new way to make money. Unable to secure a loan from the banks due in part to the low prices, the family scraped together money from friends and neighbors and finally opened their mill in time to process the 2000/2001 crop.
Soon, buyers were cupping their coffee and liking what they tasted.
"We didn't know this was here!" buyers would tell Barrantes.
Barrantes said that building their name in coffee was not the overnight success that Arrieta and Brenes enjoyed. It took years to build relationships with international buyers. Barrantes said that building and maintaining relationships with buyers required extra diligence in how they cared for and processed their coffee.
"You might buy expensive shoes but you're going to get your money's worth. If you don't, if they fall apart, you're not going to trust that brand again. Coffee's the same way," Barrantes said.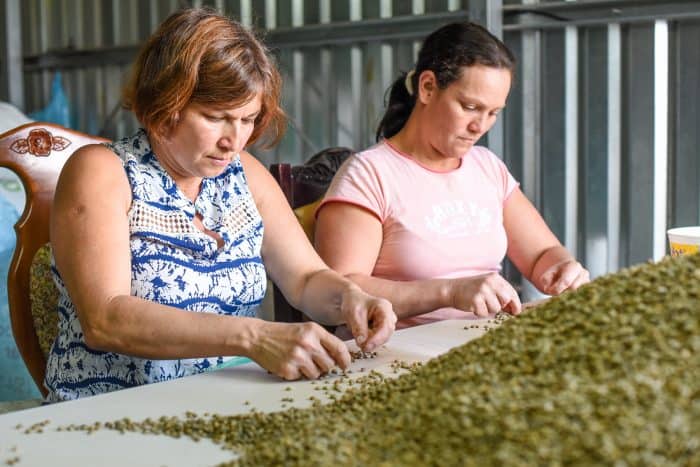 By identifying and sorting promising lots thanks in part to the micro-mill system small farmers can sell their coffee at prices far above the futures price for coffee on the New York Stock Exchange. Barrantes said that his relationships with buyers from around the world allowed him to command stable, competitive prices for his coffee. Being able to budget for the coming year allowed him to make investments in his fields and the mill.
Success stories like the Barrantes have led to a micro-mill boom in Costa Rica. The number of micro-mills has grown ten-fold in the last decade, Fonseca said.
Sue Spindler, executive director of the Alliance for Coffee Excellence and founder of Cup of Excellence, previously told The Tico Times that "[Costa Rica] is the micro-mill country. They have gone from huge commercial mills to micro-mills that are experimenting with varietals, processing, drying, harvesting."
That experimentation has helped broaden the palate of Costa Rican coffee. SCACR Director Noelia Villalobos said that the 2015 round of Cup of Excellence saw more high-quality coffee any ever before. International judges in this year's competition said that they tasted flavors and qualities previously unseen in Costa Rica.
Marlene Brenes of Vista al Valle said that their win opened new opportunities for their business. Her husband, Oldemar Arrieta, even traveled to South Korea at the invitation of a buyer there to help promote their coffee.
"We never expected" to win, Brenes said. "Something better could never have happened to us."