The artist Stanley "Mouse" Miller hung out with Janis Joplin, came of age around R. Crumb and somehow found himself in a snapshot of John and Yoko during the famous bed-in. But we're here because this is the 50th anniversary of the Grateful Dead, when products even loosely related to the band are springing up faster than salmon headed for Redfish Lake.
To be fair, Miller's new book, "California Dreams," is about more than Jerry & Co. Yes, Miller and his collaborator, the late Alton Kelley, did create the famous skeleton and roses logo adopted by the Dead. But the artist's work stretches from his early '60s hot-rod-and-monster cartoons to the psychedelic posters pervading San Francisco and, later, iconic album covers for Steve Miller and Journey. "California Dreams" also includes images of the figurative oil paintings that Miller has worked on in recent years.
The artist, now 74, spoke with us recently about five specific works in his book. Excerpts follow: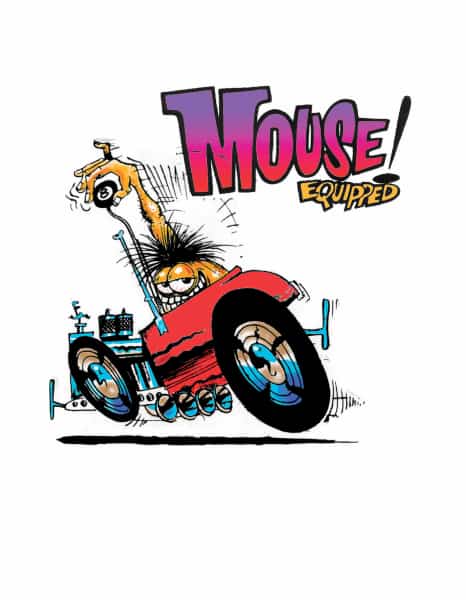 You call this genre "weirdo art." How did you start down this road?
There were a series of artists, like in Mad magazine, who did these monster faces, and a guy called Monty and he was in Los Angeles and had little ads in the back of hot rod magazines and he made these funny stickers. A fork with an eyeball on the end of it. Little crazy things like that. Kind of the first of the weirdo. I saw that and immediately started doing it in Detroit.
It was a giant fad. I felt like the Beatles. I was the only kid in school with a new Corvette. Imagine that. Become an artist. Get rich. And have fun. That truly was a different era.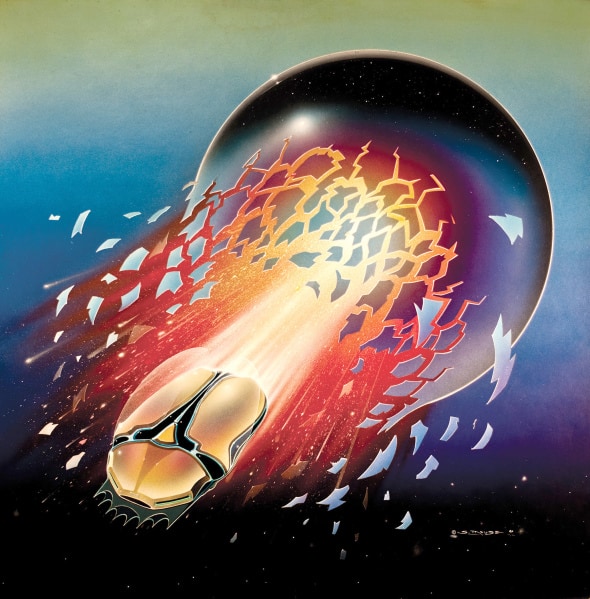 Journey's seventh studio album spawned four hits, including "Don't Stop Believin' " and "Open Arms."
I did the 'Capture' album in 1981, and it is a scarab that carries its eggs in a dung bowl. When the eggs hatch, the babies feed off the dung and become beetles. It's the regeneration of life. 'Escape' is the beetle breaking out of a planet, which was the dung ball he was pushing around.
Do you think singer Steve Perry or anybody in the band knew about this?
I didn't even know about it. Some Japanese media people came to interview me about it. So I had to do some research. I went into ancient Egyptian mythology and learned myself.
We (collaborator Alton Kelley) would go to the San Francisco library and peruse the books on poster art. They had a back room full of books you couldn't take out with great references. We were just going through that and looking for something. And found this thing and thought, 'This says Grateful Dead all over it.' I hate to say this, but Kelley cut it out with a pen knife. I always say that we Xeroxed it, but there weren't Xerox machines then. I finally found it about two years ago. The actual cut out piece and I went, 'oh my God.' It's from the book of poems, 'The Rubaiyat of Omar Khayyam.' The edition was done by an artist called Edmund Sullivan. And the poem that goes with this illustration is fantastic. It's short and sweet and had to do with wine, women and song.
Miller moved to Santa Fe in the early 1980s, which is when he began working more on figurative paintings.
I wanted to learn how to oil paint really good, so I picked out the best painter in Santa Fe and asked if he would teach me. He said, 'It's easy, just smoosh the paint around,' and he left the room. And it was so true. All I had to do was learn how the paint worked. He knew I already could draw well.
Miller didn't expect much when he met the model in "Peacock Feather."
It was just one of those things where this girl said, 'Paint me and make my butt big.' I wasn't really into it. She sat there like that, and I painted a fantastic painting. I always wanted to paint like that, like I saw in museums all my life. Now when I am approaching that, and I kind of can do it, nobody cares. They'll look at my book even and they'll avoid that whole section.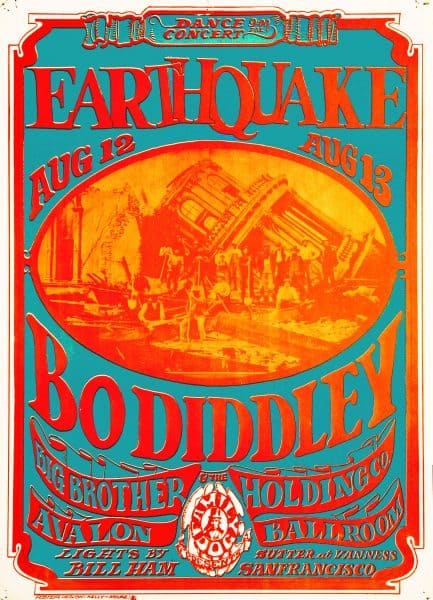 The gig posters Miller, Kelley and artists like Victor Moscoso and Rick Griffin crafted used bright colors, elaborate typesets and historic photos. Today, the posters are heavily collected and even featured in museums.
That's the Santa Rosa earthquake and the Santa Rosa Courthouse. It's just a thing that all the artists did right then. Like a fad. It's like finding old stuff that's good, that's really cool and bringing back and presenting it again. Taking something like that that's so iconic and bringing it out again in a new form. All the stuff we used was all public domain. We were very conscious about copyright. Now, I find people like just stealing my stuff and putting it on posters. One of my hot rod things, I don't want to even mention the guy's name, he just stole it.
What did you do?
I grumbled.
Related: $100,000 for a 3-day pass to the Grateful Dead's final shows 
© 2015, The Washington Post