Costa Rica marked World Biodiversity Day Friday with a national policy that aims to protect the country's world famous wildlife and ecosystems. The policy rollout took place at the National Museum, where a small selection of the National Biodiversity Institute's (INBio) specimen collection was on display.
Environment Vice Minister Patricia Madrigal said that Costa Rica already enjoys a strong international reputation for conservation but that the country must continue to shore up its green credentials. The vice minister said the policy would better focus the government's conservation goals.
"There's a saying that if you don't know where you're going, you're not going to get there," Madrigal said.
The plan has four main points: improving conditions to protect ecosystems, species and genetic biodiversity; promoting sustainable economic development; strengthening public participation in the management and benefits of biodiversity; and improving cooperation between public and private sectors in the management of ecosystems.
Madrigal said that Costa Rica's biodiversity was among the richest in the world but was also fragile. She said that economic development and sustainable use of resources do not always go hand in hand, and that these scenarios can generate tension in communities.
Marine conservation is one of the country's greatest biodiversity challenges, Madrigal said. One success story of balancing the needs of people with the environment, she said, was how the fishing town of Tárcoles organized a marine conservation program to more sustainably fish the nearby waters.
See also: Shark fin scandal in Costa Rica has Solís administration on the defensive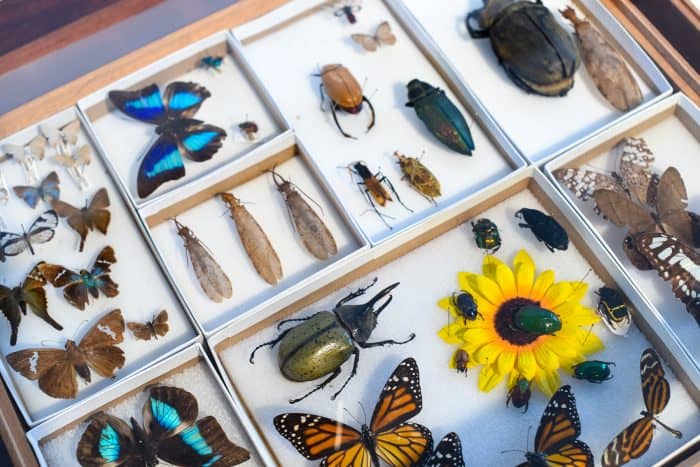 Viewers interested in seeing a small portion of the biodiversity that the policy hopes to protect needed only walk few steps to a temporary display of the INBio specimen collection, made up of more than 3.5 million specimens insects as well as birds, mammals, plants and fungus.
On March 27, the government took custody of the collection from INBio, a private conservation nongovernmental organization. A new four-story facility in the western neighborhood of Pavas is under development to house the collection.
The sample of the INBio collection, one of the largest and most important of its kind in Latin America, will be on display at the National Museum in downtown San José for another week, said National Museum Director Rocío Fernández.