GALA de Verde a Gris
Usually we list events happening in Costa Rica – but this special circumstance calls for an exception. The GALA de Verde a Gris ("'Green to Gray' Gala") is a special event taking place in Manhattan. It's a must-attend soirée for leaders and entrepreneurs from the Costa Rican diaspora, or others interested in a one-night immersion in all things costarricense. Organized by the New York chapter of the Costa Rica Networking Group, an emerging nonprofit organization linking Costa Rican professionals in the United States, the event will feature Costa Rican food and drink, a silent auction of Costa Rican artwork, and more than a dozen different musicians including a special performance led by Edmundo Ramírez, founder and president of the Ensamble America Inc. Foundation.
Gala takes place May 28 at the Art Directors Club, New York City. 6 p.m. Info on the event or the organization: Costa Rica Networking Group website.
Music: Gaby Moreno
With the voice of a chanteuse and the style of a Flapper, Gaby Moreno is one of the most startling musicians to hail from Latin America. The Guatemala-born singer-songwriter arrives at the Hard Rock Café to perform her special brand of bluesy ballads.
Concert takes place May 22 at Hard Rock Café, Ciudad Cariari. 8 p.m. ₡10,000 ($20). Info: Hard Rock Café Facebook.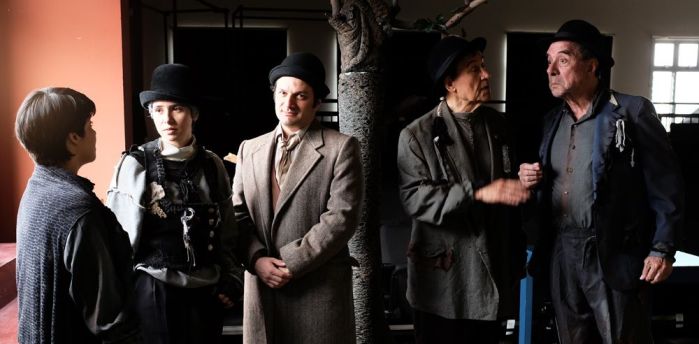 Theater: "Waiting for Godot"
The classic joke is that "Waiting for Godot" is a play where nothing happens – twice. But Samuel Beckett's surreal drama is remarkably funny. Catch some of Costa Rica's most respected stage actors, including Oscar Castillo, Rodrigo Durán Bunster, Pablo Morales, Viviana Porras and Eugenia Fajardo, in a production directed by Luis Fernando Gómez. Produced by the Crono theater company.
"Esperando a Godot" will be performed May 22 & 24 at the National Theater, downtown San José. ₡12,000 ($24). Info: National Theater website.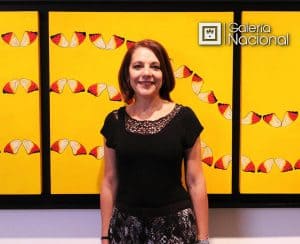 Art: "The Art of Light 4"
As usual, the National Gallery is packed with activity this month, including the illumination-based group show "Arte Luz 4," as well as "Mariposa en Despoblado," a series of autobiographical paintings by solo artist Julia Sabah.
"Arte Luz 4" displays through May 30 at the National Gallery, former penitentiary, San José. Mon – Fri., 8 a.m. – 4:30 p.m.; Sat. & Sun., 9:30 a.m. – 5 p.m. Free. Info: National Gallery website.
Miracle of Life Fair
Okay, so there's no easy way to translate "Feria del Parto Respetado" ("Fair of Respected Childbirth"), by the idea is universal: honoring pregnancy, delivery, and motherhood. Here you'll find workshops, lectures, and special yoga sessions specifically designed for mujeres embarazadas.
Event takes place May 24 at Cenac, downtown San José. 9 a.m. – 5 p.m. ₡1,000-1,500 ($2-3). Info: GAMCultural.