There I am, scrolling through some digital photos one evening, and I find one I like: palm trees on the beach. That's nice, I think. I should share that.
I log onto Facebook, and then I pause. Before I can upload the photo – with an absentminded ease that would have seemed impossible only 10 years ago – I scan my friends' updates. These are my college friends, my Pittsburgh friends, the friends I have known and revered for half my life.
"Hat and glove weather," writes one friend.
"And then it was snowing," writes another.
"Snowing and freaking 40 degrees."
"I just looked out the window and saw snow."
"Snow flurries in Erie."
"Winter, wai u loves us so?"
These statements are punctuated with sad-faced emoticons. Smartphone photos show slate-gray skies, slushy sidewalks, and maudlin expressions on heavily swaddled children. Friends wear coats, scarves, wool caps, and Gore-Tex-lined boots. For months, they have woken up early, in the mid-winter darkness, to scrape ice off their windshields. They have shivered in their cars as they wait for the heater to kick in. They have slipped their way up and down slick staircases. Everywhere they go, they feel damp and pale, itchy and claustrophobic.
I log out of Facebook.
The photo remains unshared.
•
"How's paradise?" people write me. "It must be amazing."
Communiqués pour down from the United States, via email and iMessage and Skype and Facetime and Facebook and Twitter and (occasionally) regular mail. Friends write me. Acquaintances write me. Former colleagues from past newspapers and universities want to know what life is like in Central America. They confuse Costa Rica with Puerto Rico and ask if I've experienced "island fever," har, har. They virtually introduce me to someone who wants to move down here. "Robert, meet Abigail," the message begins. "She wants to quit her job and move somewhere warm. Can you help her out?"
I love these messages. They are constant reminders of my former life. Unlike a lot of expats, I had nothing to run away from. I relished my 16 years in Pittsburgh. If I hadn't emigrated when I did, I might never have left.
But I also remember the winters. It wasn't that long ago that I, too, was waiting for the 71D at an uncovered bus stop as freezing rain poured all around me.
For three decades, winter always started well, with orange-colored leaves and a tissue-thin layer of snow on neighbors' lawns. I still think fondly of the crisp air of late fall, an atmosphere widely known as "football weather." Spiced cider and pancakes have always been a staple of my parents' house in Vermont. For me, autumnal fashion is most flattering: I look best in a weather-beaten jacket and mock-neck sweater. Early winter has its joys.
By March, however, I could barely crawl out of bed. Glum skies and frigid floors made rising from the blankets seem pointless, and I'd spend my 15-minute showers crumpled into a ball, wanting only to drift back to sleep. No amount of coffee could rouse me. Academically, I knew my moods were weather-induced. Nothing was actually wrong, just the overcast skies and sting of moist air. Yet still I found myself standing on sidewalks, glaring at the salt particles scattered on the pavement, wondering why anyone bothers to keep on living.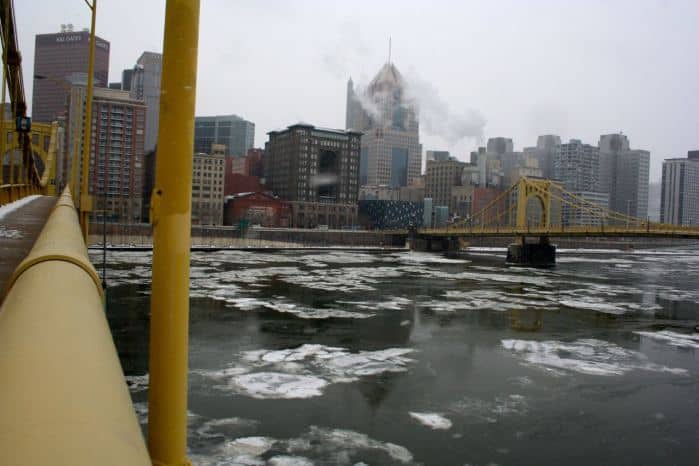 "I feel like I'm wasting a third of my life," I'd moan to friends. "Like, the sun comes out in May, and all I can think is – what have I even been doing the past five months?"
In a way, seasonal affective disorder is a luxurious kind of depression: Add a little blue sky and the problem melts away. But I've remained sensitive to other kinds of melancholy, the chronic and clinical sadness that ruins friends' lives for months at a time – especially when the temperature drops to freezing. Pittsburgh winters are awful, a soggy mix of rain and fog, and when flurries fall in late April, most people just want to shriek in anguish. There is no way to redeem or reconcile the drear. It isn't beautiful. It isn't fun. There isn't enough snow to clump into a decent snowball. Even the icicles are deadly.
•
What do people picture of my life in Costa Rica? Sometimes I try to imagine, and chuckle. In the movies, the expat wears a Panama hat and lounges in a deck chair. A cocktail glass stands nearby, overflowing with fruit and umbrellas. He wears Bermuda shorts and aviator sunglasses, and he speaks a pidgin language with some friendly, smiley locals.
"How's life at the beach?" friends ask.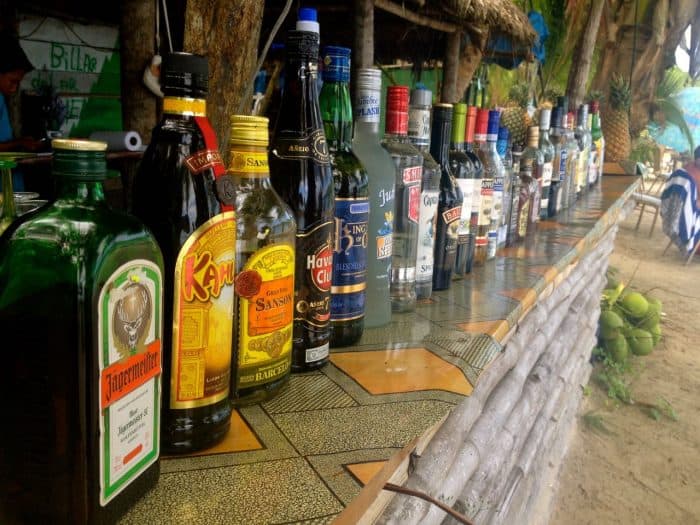 On the one hand, I want to tell them the truth: I live in San José, and I work in an office building. I spend most of my daylight hours sitting in front of a computer, or schlepping across the city on foot, or riding buses through diesel-spewing traffic. Half the year, the rainy season dumps monsoons over the Central Valley. Despite the perfect temperature, I have to bring two shirts to work each day – the T-shirt I sweat through during my walk down Avenida Central, and the button-down shirt I wear for meetings. My apartment has a hammock on the balcony, and the complex has a shared pool, but I rarely have time to use either. I am only slightly closer to a beach now than I was in Pittsburgh.
"I've started decorating the wall behind my desk," an expat friend told me recently, "because that's most of what I see every day." She's not a retiree, and neither am I. We're thirty-somethings with jobs. We work at least as many hours here as we would in the United States.
On the other hand, there is no winter. I savor the spring-like weather of San José, and the only thing I love more than the rainy season is the dry season. Watching storm clouds roll over the mountains is among the most magical things I've ever seen. Palm trees still astonish me, like beings from another world. The fact that I can watch green fronds sway in a breeze, any day of the year, defies the cycle I've always known. Every week, some unknowable new flower seems to blossom. Even on familiar streets, I notice a plant I've never seen before. I could watch queues of leafcutter ants march down the sidewalk all day long.
•
For the first year, I didn't post tropical pictures. I couldn't show off white-sand beaches and jungle-framed volcanoes without pitying my friends back home. Sure, many of those friends enjoy winter, and they might only shrug at toucans and tapirs. But for the other folks, the people like me, displaying a picture of playful waves beneath an azure sky is like eating steak in front of the starving. The image would mock them, reminding friends what they themselves were missing. Kids and mortgages and ailing parents would never allow them to live this verdant life. Even my Christmas tan would seem taunting.
As time goes by, I've loosened up. Pittsburghers have visited. They have seen my daily life. Many friends read my articles, which have gradually demystified the Costa Rican experience. Like me, they give up their postcard presumptions. Costa Rica is beautiful and wondrous, but it isn't just waterfalls and tree sloths. It has its share of litter and toll roads and horribly mismanaged arts festivals. Spectacular weather is just part of a more layered experience.
Post by post, I share more glamorous tidbits of life in Costa Rica. As Pittsburgh inches toward spring, I can brag about hikes in the mountains and swims in the sea. A second winter is waning, and Pittsburghers don't seem to resent the balmy sunshine I enjoy every morning.
And every now and again, I might order a glass of sangria and prop it sexily on a wood bar. I might be a stone's throw from the ocean, devouring an appetizer made of fresh avocado and pico de gallo. Salsa music might be playing in the background, and a conga line may have formed. I may be surrounded by beautiful people dressed in straw hats and gauzy wraps.
Because sometimes this is life in the tropics. It comes with the territory.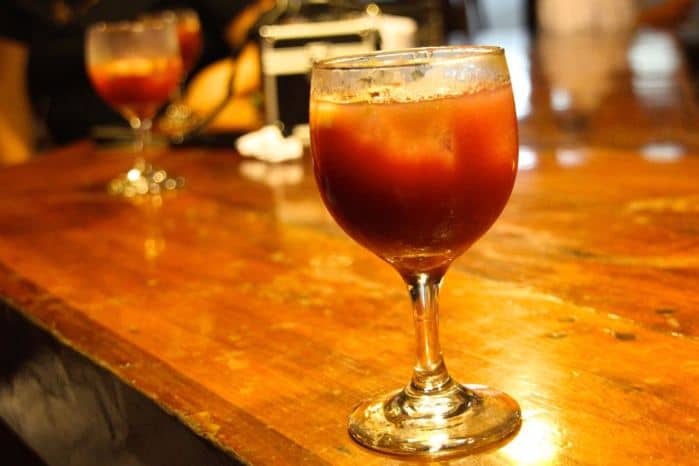 •
 Robert Isenberg is a writer for The Tico Times and heads the travel column Pura Vía. Visit him at robertisenberg.net.