WASHINGTON, D.C. – Opponents of Nicaragua's dubious plans to build a $50 billion interoceanic canal are trying to rally U.S. help in fighting the controversial project. But it's not clear if official Washington is listening.
Recently, three anti-canal activists spoke at Inter-American Dialogue, a nonprofit think tank here, to outline their opposition to the massive project on legal, environmental, economic and moral grounds.
"This canal is illegitimate, moved forward by a dictatorship and handled with total secrecy," complained Sofía Montenegro Alarcón, political coordinator of the Movimiento Autónomo de Mujeres de Nicaragua (Autonomous Women's Movement of Nicaragua). "Basically, it sells Nicaragua's territory and its people to an unknown Chinese concession with power unheard of in the history of Latin America."
She added: "The concession says whatever land or resources are needed for this project can be expropriated. The regime is not accountable – not to Nicaraguans, not to anybody. We are trying to interest people here in Washington and the U.S. media to focus their eyes on Nicaragua and help us."
Montenegro appeared with Luis Carlos Buob, a lawyer with the Costa Rica-based Center for Justice and International Law, and Pedro Álvarez, an engineering professor at Houston's Rice University. The three made their case before an audience of 100 people at a March 17 event moderated by Nicaraguan-born economist Manuel Orozco, a senior fellow at the Dialogue.
"Two years have passed without any real debate. The Sandinistas are negotiating in secret," Buob complained. He said the 259-kilometer canal would displace up to 119,000 people from their homes, and that in three impoverished municipalities the waterway would result in the destruction of 2,800 private dwellings along with 96 schools, 19 health centers, 35 cemeteries and 90 churches.
"The Nicaraguan government began this project without any kind of prior consultation, even though 52 percent of this canal affects indigenous people," he said, noting the "violent repression and stigmatization of citizens who disagree with the canal."
The obscure consortium behind the project, Hong Kong Nicaragua Canal Development Investment (HKND), claims that upon completion in 2019, its waterway will be able to accommodate ships of up to 23,000 twenty-foot-equivalent units (TEUs). That compares with the 13,000 TEUs the Panama Canal will be able to handle after its $5.2 billion expansion is finished in 2016.
"They hope to charge $1 million per ship, but the Panama Canal has never charged more than $300,000," said Álvarez. "Sometimes you do things not necessarily because there's a business case. Who knows if what's really at stake here is energy security for China, which is not yet transparent."
Clement Leung, chief of the Hong Kong Commission for Trade and Investment in Washington, said he's not familiar with HKND and had no information about the entity other than what he's read in the media.
Meanwhile, Mónica López – a Nicaraguan environmental attorney and director of Fundación POPOLNA – said 16 "briefcase companies" would benefit from the canal project.
"All of them were registered in Hong Kong, the Cayman Islands and the Bahamas for $400 each, at most. How did they receive such a concession?" she asked attendees at the Dialogue event. "I understand that HKND won't pay any taxes for 160 years. They propose to create 25,000 jobs, but the direct payment Nicaragua receives will be no more than $100 million for the whole life of the concession. I don't see any sense in portraying this project as solving any economic problems when we're getting nothing out of it."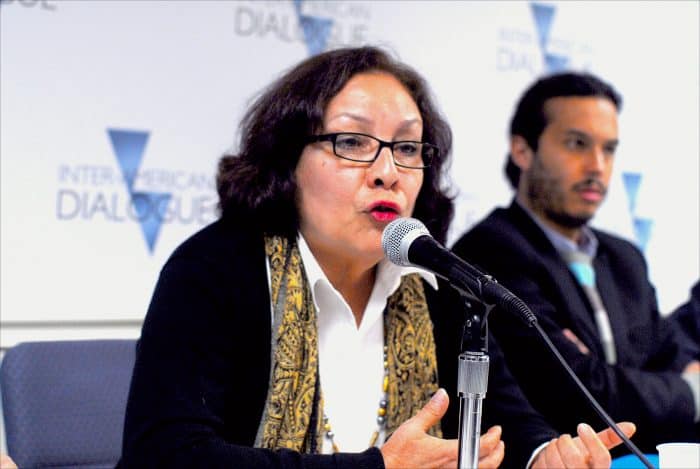 Not interested
Francisco Campbell, Nicaragua's ambassador to the United States, confirmed that Inter-American Dialogue invited him to the panel but that he turned the group down, telling The Tico Times it was "not interesting" to him – even though he's attended numerous other Dialogue presentations in the past.
Beyond that, Campbell refused to comment on any aspect of the canal project, which has sparked protests in Nicaragua as well as in neighboring Costa Rica.
In late February, Costa Rican Foreign Minister Manuel Antonio González Sanz said the canal could wreak unintended environmental damage on both countries.
"We have a right to request environmental studies, which we have done twice already last year, but no response," he told us during a visit to Washington. "So I understand the justification of the Nicaraguan people to be concerned, not just for Costa Rica, but the whole area."
See also: Will the Nicaragua Canal ruin the 'Galapagos of Central America'?
Added Montenegro: "I don't think the Obama administration is paying attention. We're glad they're solving the problem with Cuba, but the crisis in Venezuela will have an effect of spilling over to Nicaragua, because Ortega is the product of Chávez oil money. Otherwise, he would have never come to power."
As controversial as the project is, U.S. officials won't bring it up with Nicaraguan President Daniel Ortega during next week's Summit of the Americas in Panama City.
"We certainly don't necessarily plan to have a direct conversation with representatives of the Nicaraguan government," said Roberta Jacobson, assistant U.S. secretary of state for Western Hemisphere affairs, in response to a question from The Tico Times about the canal project.
"But we've certainly been very clear," said Jacobson, speaking Friday at the Brookings Institution. "Our position on the canal has always been that it be done in a way that is transparent and responsive to the concerns of Nicaraguan citizens – [not only] environmental and land issues, but those that may come up along the way. The problems we've seen have been a lack of transparency both in bidding and procedural issues, and whether all of these concerns are being taken into account."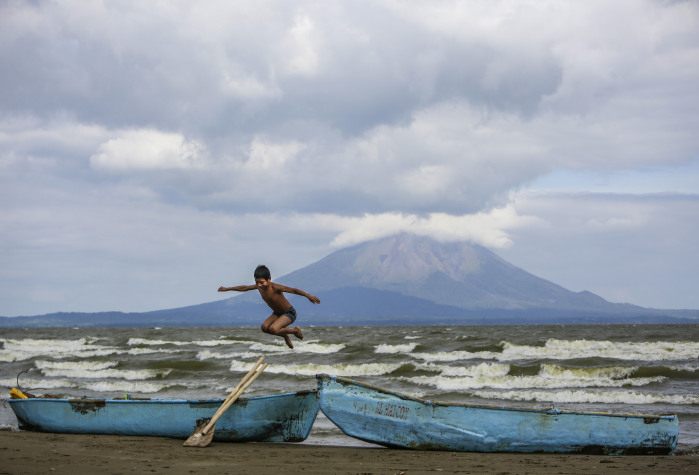 Álvarez said Nicaragua's proposed canal would be twice as deep and four times as long as the Panama Canal, requiring the dredging of some 1.2 billion tons of sediment. That could seriously threaten the health of Lake Nicaragua – the largest tropical freshwater lake in the Americas – through which the canal would pass.
"These sediments contain a lot of nutrients and organic matter, creating a dead zone devoid of dissolved oxygen where no aquatic life can persist," he warned. "And the dredging would have to be recurrent, because of the traffic of 5,000 ships passing every year. Increased turbidity represents a threat to the unique freshwater sharks that need to see in order to hunt, not to mention invasive species brought by transoceanic ships."
The explosion of zebra mussels in the U.S. Great Lakes has cost $250 million to clean up, added Álvarez. But that's nothing compared to the worst-case scenario – an oil spill that could devastate Lake Nicaragua since there would be no room for dispersion.
"A benefit-cost analysis is urgently needed that monetizes this loss of ecosystems and water security, which have implications for food security," Álvarez warned. "It is incumbent upon scientists, NGOs and human rights activists to halt construction until such a comprehensive independent analysis demonstrates the sustainability of this megaproject. The burden of proof lies on the proponents."
Whether the canal is actually built is another story.
"They are promising you a delicious cake, and you cannot bake a delicious cake if you use rotten eggs," he said. "The cost of this canal is at least five times Nicaragua's GDP. So if it's really about sustainability, there are better ways to accomplish this."