Honduran judges sacked for opposing 2009 coup seek reparations at Inter-American Court of Human Rights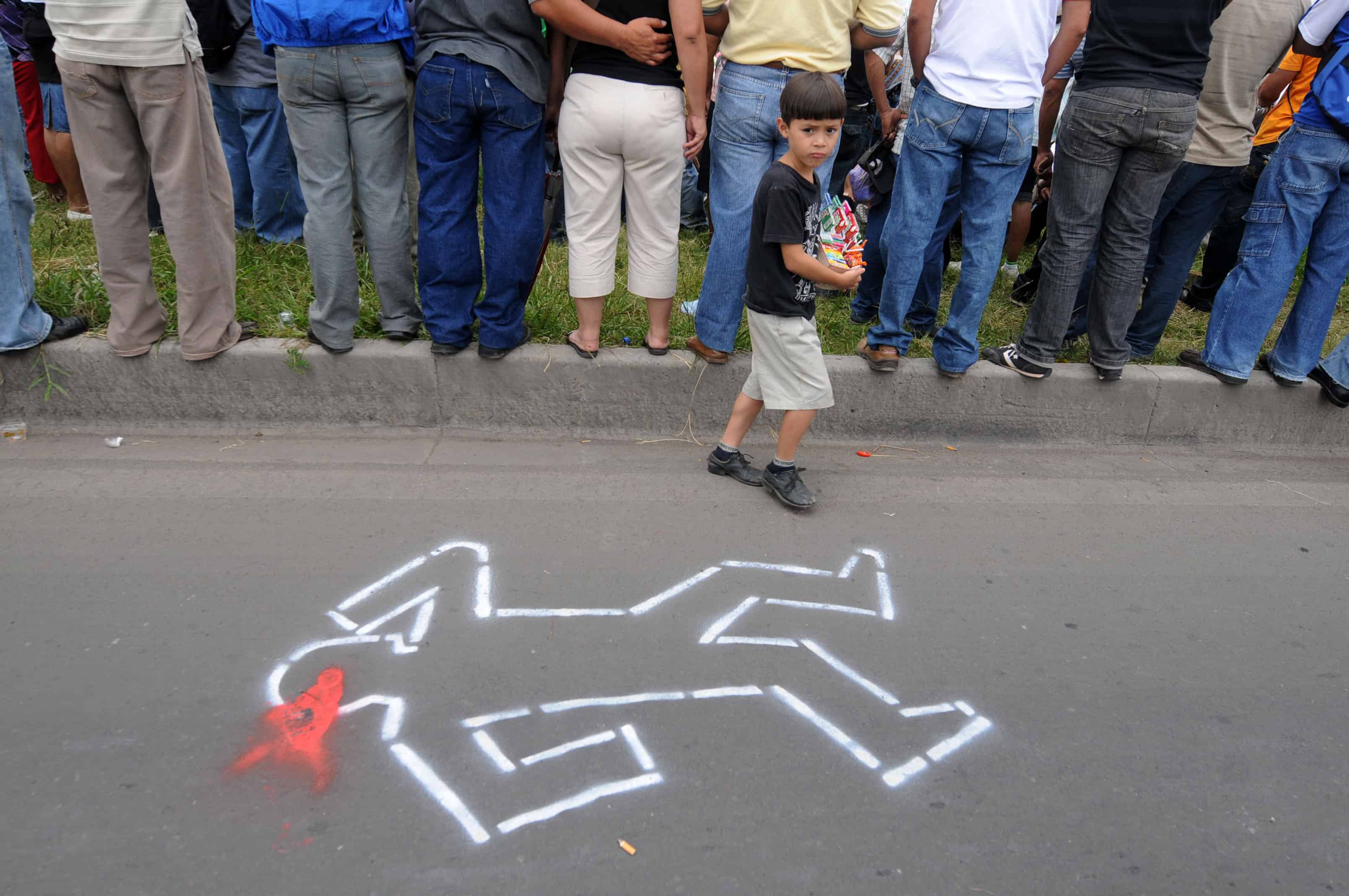 Four Honduran judges dismissed after having opposed the bloody coup d'etat that toppled then-President Manuel "Mel" Zelaya on Jun 28, 2009, expect to obtain full reparation from the Inter-American Court of Human Rights this week.
Former Judge Guillermo López, one of the four, summarized the group's expectations on Monday, during the start of a two-day hearing at the court, headquartered in the Costa Rican capital.
A favorable ruling would mean justice, a goal the judges were unable to obtain in Honduras, López told seven continental magistrates heading the proceedings in a packed courtroom yesterday.
When asked about his request to the court, the former judge stated in closing testimony that, "I believe I'd speak of full reparation."
He also sought a return to the bench: "I believe that a key act is to have us reinstated," he added.
A win at the court "would be a very heartening message for all judges in Honduras, in terms of expressing themselves, organizing themselves, and taking part in the defense of institutions," he said, adding that, "in situations of crisis, [it would go] against the breaking of constitutional order."
He also urged the court to help empower judges "in exercising their rights and strengthening judicial independence."
López suggested a mandate by the court on reforming recent legislation in Honduras that governs a judge's career, notably the "disciplinary system."
"Reform is urgent and necessary," because, "if we are reinstated, that very same law, as it is today … could serve to have us investigated again and to have us fired," he warned.
In his hour-long testimony Monday, López – the only one of the four judges attending the hearing – also pointed out the need for the Honduran government to accept its responsibility in the events.
"I believe it's very important for the state to admit full responsibility for those events, and to do so publicly," he said, adding that the Supreme Court must "announce it will stop all persecution, exclusion and discrimination against members of the Asociación de Jueces por la Demnocracia," or the Judges' Association for Democracy, AJD.
López referred to the organization to which he and 180 other Honduran judges belong, one of two such groups in the Central American nation.
The former jurist explained that in 2009, AJD issued statements countering the Supreme Court's allegation that Zelaya's violent overthrow and exile was not a coup, but rather a "constitutional succession."
"Nowadays, being a member of the judge's association is practically a crime," he said.
For AJD members, "there's no possibility for training, there's no possibility for promotion; the judges in our organization are not promoted, they're banned from being promoted simply because they belong to this guild," he said.
In his detailed account of events the day of the coup and since then, López told the court that he was disciplined for having taken part in a massive, peaceful demonstration on July 5 in front of the Toncontín International Airport on the outskirts of Tegucigalpa.
Thousands of opponents to the coup gathered there to welcome Zelaya, who had announced his return, accompanied by Organization of American States Secretary-General José Miguel Insulza and several Latin American presidents.
But military authorities parked jeeps and other vehicles to block the landing strips, forcing the plane carrying Zelaya and the other leaders to abort the landing.
Military and police forces then charged the demonstrators, firing bullets and tear gas.
López was among the wounded that day, suffering a severe fracture in his left leg.
On Monday, the former judge pointed out that, "as I was being punished for what was seen as a disciplinary crime – having taken part in the July 5 demonstration, as of June 28, the Supreme Court expressed in a communiqué that everything that had happened in the country was legitimate, and the rule of law had been preserved.
"Later on, in July, they issued another communiqué, and in the following weeks, they put out a total of five communiqués … clearly stating the constitutional – or presidential – succession that had taken place in the country was legitimate," he added.
"It's unheard of that a high court of justice would make an effort to legitimize what had been a coup d'etat," he said.
López and colleagues Luis Alonso Chévez, Rolando Barrios and Tirza Flores hope the Costa Rica-based court will declare the Honduran government responsible for human rights violations committed against them.
The hearing concludes today, with legal representatives of the victims, the Inter-American Commission of Human Rights and the Honduran government expected to make their closing arguments.
You may be interested