Fashion Week hit Guanacaste last Sunday at Hotel Hacienda Pinilla, and everything about it seemed new: a new location (Pinilla, a luxury golf resort), publicity by a start-up marketing company (Black Duck), and 30 Costa Rican designers flaunting their latest work for an audience of 800 people. There was even a short-lived "Pop-Up Store," where fans could purchase their favorite items.
Sponsored by luxury car manufacturer Mercedes-Benz and usually held in San José, Fashion Week was moved to the Tamarindo resort for a year-end showcase. The event was scheduled for 7 p.m., but models only started to saunter down the catwalk at 8:38 p.m. The scenery was worth the wait: The sky was reportedly clear and starry, and the inventive garments represented such wide-ranging designers as Marcelle Desanti, Cascatta Swimwear, and Guayaberi.
True to its beachy location, the majority of the outfits on display were prêt-a-porter swimwear. The most notable exception was Arturo Calle, a Colombian men's clothier that presented pastel street clothes of varying formality. The show incorporated 30 female and 12 male models.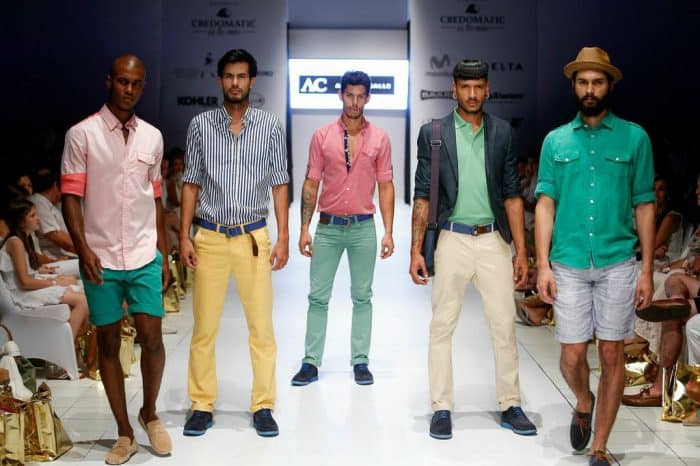 Fashion Week is a vital showcase for the fashion industry, and different versions of the event are hosted in cities around the world. Contrary to its title, Fashion Week Guanacaste was a one-evening event, but packed plenty of glamour into a few hours.
The after-party took place on the Pacific shore, where all guests were requested to wear white.